Back to Blog
What Is a Psychiatrist? Understanding This Critical Health Care Role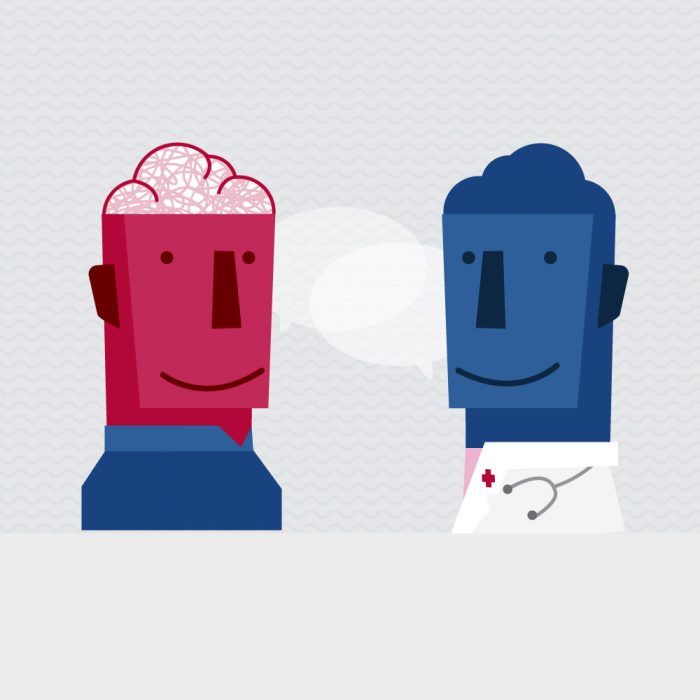 Mental health is an increasingly salient touchstone of medicine, making a psychiatrist's job all the more critical to helping those who need it. But exactly what is a psychiatrist, and how do they help individuals cope with and overcome mental illness? What role do they play in the health care system and what difference can they make for those needing treatment?
We spoke with two practicing psychiatrists to learn more about the incredibly important roles they play. Keep reading to learn more about the psychiatrist job description, their day-to-day duties and the difference they can make in the lives of their patients. 
What is a psychiatrist?
First, what do psychiatrists do, exactly? 
These medical professionals deal with a variety of conditions, meaning their daily duties can vary a lot. But when we asked Dr. Danielle J. Johnson, fellow of the American Psychiatric Association, to share her version of a psychiatrist job description, here's what she said: 
"Psychiatrists diagnose, treat, and prevent mental, emotional, and behavioral disorders with the use of medication, neuromodulation, and psychotherapy."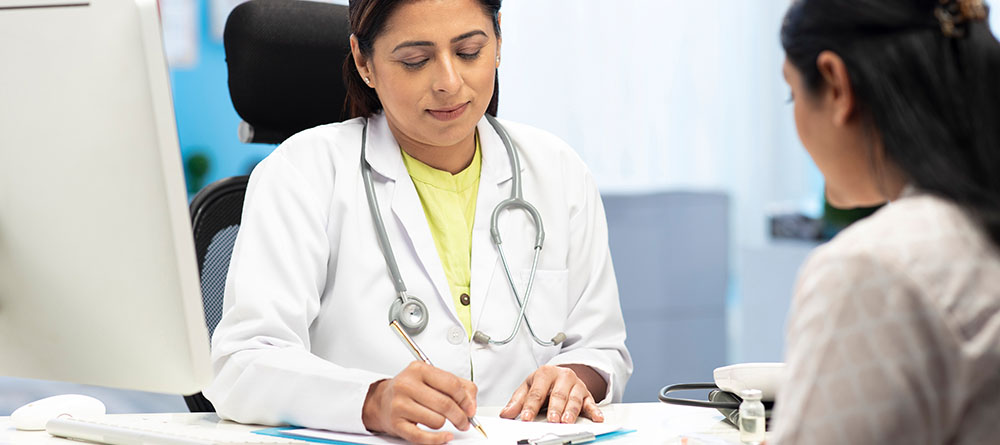 We've outlined some basic information to give you a better idea of what a psychiatrist job entails. 
Common conditions treated by psychiatrists: 
Insomnia

 

Anxiety

 

Depression

 

Post-traumatic stress disorder

 

Bipolar disorder

 

Dissociative disorders

 

Schizophrenia

 

Addiction and substance abuse disorders

 
Common psychiatrist duties: 
Evaluating and diagnosing patients

 

Prescribing medications

 

Conducting other forms of treatment, such as psychotherapy or electroconvulsive therapy

 

Ongoing patient care and evaluation

 

Medication management

 
"Psychiatrists work in many different settings and with many different professionals. They can work with psychologists, nurses, and licensed social workers," Dr. Metzger explains. "We see patients as referrals, or patients can directly schedule an appointment without one." 
A day in the life of a psychiatrist
Now that you know a bit about what psychiatrists do, let's take a look at what their days look like. 
"There is no such thing as a typical day," Dr. Metzger says. "As you can imagine, our days can be quite unpredictable. It obviously varies depending on the level of severity of the patients." For example, she explains that a hospital psychiatrist job is more likely to involve examining acute symptoms more frequently than a psychiatrist in a private practice
"As you can imagine, our days can be quite unpredictable."
Dr. Johnson, who works at a private psychiatric hospital, provides both inpatient and outpatient care. 
 
"In the mornings, I provide inpatient care—usually for patients who are suicidal, have attempted suicide, or are severely depressed, manic, or psychotic," Dr. Johnson explains. "I have rounds with the treatment team to discuss patient care and then see each patient to assess current symptoms, treatment progress, medication effectiveness, or side effects and safety," she adds. 
 
Because the hospital is affiliated with an academic medical center, part of Dr. Johnson's days center on teaching. Residents and medical students accompany her in her patient visits as part of their training.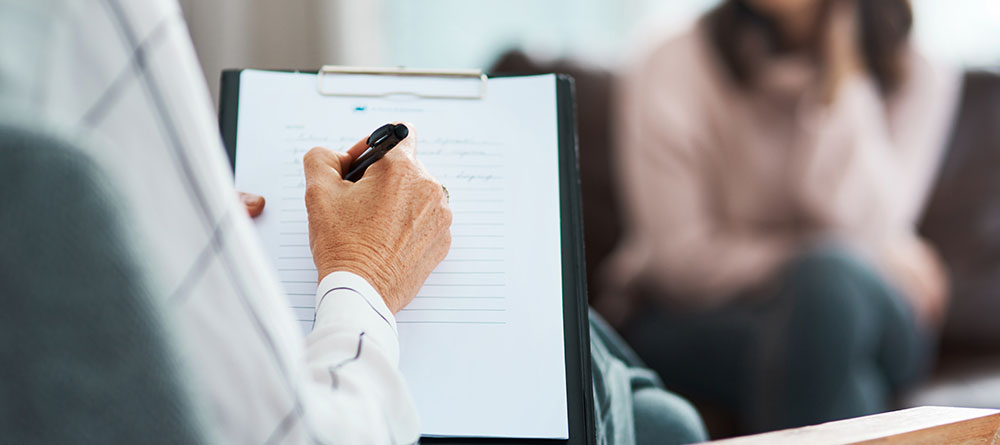 "In the afternoons, I see outpatients for medication management and psychotherapy," she explains. "Often, patients will see a psychiatrist for medication management and a psychologist or other therapist for psychotherapy, but some psychiatrists do both. The majority of my patients are seen for medication management and the majority have mood disorders." 
The rewards of being a psychiatrist
In a field as vast and varied as medicine, there are many medical specializations to choose from during medical school. So why should one pursue a career in psychiatry? For starters, the satisfaction of helping patients achieve a higher quality of life is a very rewarding aspect of this field.
"In psychiatry, there are not always tangible outcomes like there are in other specialties, but the intangible outcomes are beautiful," Dr. Johnson says. 
"In psychiatry, there are not always tangible outcomes like there are in other specialties, but the intangible outcomes are beautiful." 
"A person with anxiety is now able to give a speech in a room full of people. A person with depression is no longer missing days at work and received a promotion. A person with mania returned to college. A person with an addiction stays sober. A person with psychosis gets their own apartment. A person who attempted suicide found a reason to live," Dr. Johnson shares. 
Outcomes in psychiatry may not be as black-and-white as in other specialties. For example, a cardiologist may see success in the form of a patient's blood pressure rates returning to normal levels. But in psychiatry, success reveals itself in a range of immeasurable results.
"I am grateful to be part of someone's journey to mental wellness," Dr. Metzger states. "As a psychiatrist, you have a tremendous impact as you treat these symptoms where the person not only feels better but you also see improvement in their relationships, career, and other ventures in life. It is a gift to see them get their joy back."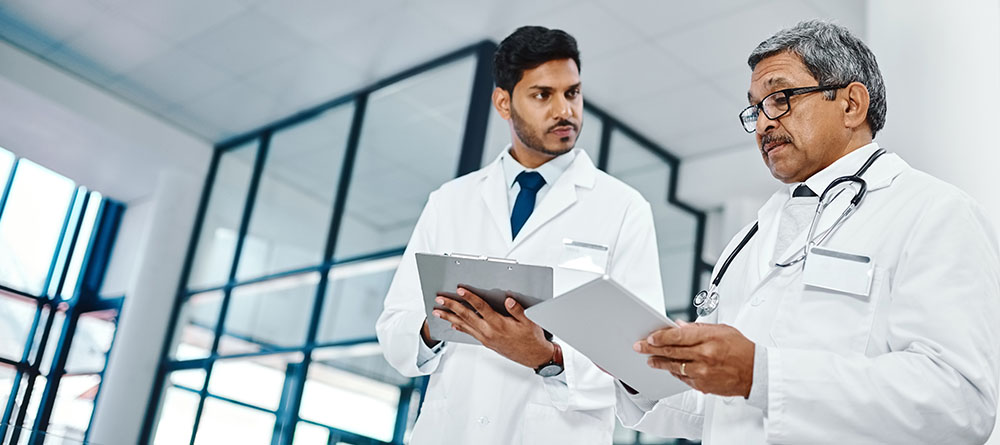 Beyond the satisfaction of helping patients overcome their own personal challenges, working in psychiatry offers a wide range of opportunities to work in different types of treatment settings. These physicians may work in psychiatric hospitals, jails or prisons, substance use programs, and outpatient facilities such as a private practice. There are also several areas psychiatrists can specialize in. 
Psychiatry subspecialties: 
Addiction psychiatry

 

Administrative psychiatry

 

Child and adolescent psychiatry

 

Consultation/liaison psychiatry

 

Emergency psychiatry

 

Forensic psychiatry

 

Geriatric psychiatry

 

Mental retardation psychiatry

 

Military psychiatry

 

Pain medicine

 

Psychiatric research

 

Psychosomatic medicine

 
"I would absolutely recommend a career in psychiatry," Dr. Metzger says. "It is a career that offers a variety of opportunities." 
Change lives as a psychiatrist
So, what is a psychiatrist? They're the doctors helping patients overcome debilitating mental illness. They're the ones removing barriers and helping people find a greater quality of life. They're the ones deconstructing the stigma of mental illness and serving one of the greatest health needs in the US. 
Now that you have a better understanding of the psychiatrist job description and the important role these physicians play in health care system, can you see yourself pursuing this specialty? If you feel called to meet the growing demand, it's time to start mapping out your next steps. 
To get started, check out our resource: "Application to Enrollment: The Pre-Med Student's Comprehensive Guide"
This article was originally published in 2018. It has since been updated to include information relevant to 2022.