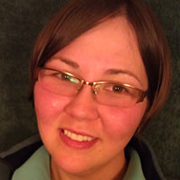 Raye Taylor, DVM
Graduation Date: 2011
United States
Her responsibilities are wide-ranging, which is part of the reason why Raye Taylor, DVM '11, loves her job so much. The chief of staff at Banfield Pet Hospital in Maplewood, Minnesota, Dr. Taylor manages a facility that includes six doctors and 20 staff members between its three wards and surgical suite. Her duties combine being a mixed/exotics veterinarian and surgeon with training staff members in order to increase the quality of medicine performed.
"I love the diversity of my job," said Dr. Taylor. "I love being able to both create the bond with patients as well as facilitate it for the rest of my team. We provide quality care for our patients and equip clients with the knowledge to make the right decision for their pets."
Dr. Taylor joined Banfield shortly after graduating from SGU in 2011, and was promoted to chief of staff in February 2014. Her experience in Grenada has played a key role in her ability to handle a full workload at Banfield, which is located just outside the state capital of St. Paul.
"Going to St. George's University is the best thing that I could have ever done," said Dr. Taylor, who earned a Bachelor of Science in zoology from Iowa State in 2004, and a second bachelor's degree in microbiology in 2006. "It was the perfect fit for me. I loved SGU and I loved Grenada. It opened me up to a whole new world and perspective, and I feel like I left there incredibly well-rounded."
She appreciated the early hands-on opportunities that are built into SGU's curriculum, both at the Small Animal Hospital as well as the Large Animal Facility. In addition, the University's international faculty made itself available to students outside the classroom, and its student support services provide guidance for students during and after their time at SGU.
Dr. Taylor said that her class remained close throughout their time in Grenada, and took full advantage of the extracurricular opportunities during downtimes in their studies.
"Our class has tremendous camaraderie," she stated. "We would go out and explore the island, engage with the community, and go for a hike in the rainforest or for a run."
After three years in Grenada, she completed her clinical rotations at the University of Minnesota Twin Cities, earning her Doctor of Veterinary Medicine in 2011. Having had an extraordinary experience at SGU, Dr. Taylor often volunteers at St. George's University information sessions in Chicago and St. Paul, as well as SVM webinars.
"St. George's is an exceptional veterinary school," she said. "No matter where you go, it's going to be difficult. That SGU students can experience culture and balance a stressful education with a tropical island is a distinct advantage."
Published October 2014
Find out if St. George's University is right for you.
https://www.sgu.edu/wp-content/uploads/2020/02/sgu-logo-grenada.svg
0
0
Erin Shaw
https://www.sgu.edu/wp-content/uploads/2020/02/sgu-logo-grenada.svg
Erin Shaw
2016-12-07 19:41:00
2021-01-21 17:18:14
Raye Taylor, DVM