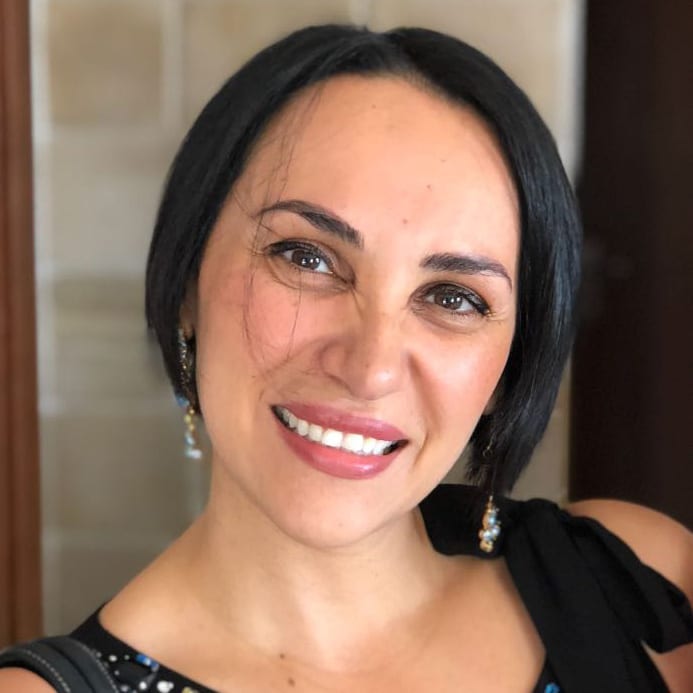 Yousra Hawli, MD
Graduation Date: 2004
Lebanon
Yousra Hawli Polyclinic
Endocrinologist and Internist
Dr. Hawli specializes in endocrinology and metabolism, osteoporosis, obesity-related problems, and internal medicine for adult patients.
She completed a degree in biology at the American University of Beirut (AUB) before enrolling at St. George's University School of Medicine, from which she graduated in 2004, having scored in the 99 percentile on her medical exams. Her exceptional performance led to a coveted residency at the University of Connecticut Health Center, where she specialized in internal medicine. She returned to Lebanon in 2007 for a two-year endocrinology and metabolism fellowship at AUB.
Dr. Hawli currently runs a medical practice specializing in diabetes care, osteoporosis, internal medicine and obesity-related problems in Tripoli, the second largest city in Lebanon. The center focuses on prevention as well as treatment for diseases, including diabetes, which includes delivering education programs for adults and children living in and around the city.
Dr. Hawli is a published researcher and her 2009 joint paper on insulin pump therapy during the Ramadan fast was awarded Best Research Paper from AUB's medical school.
You started your academic career studying biology at the American University of Beirut. Did you always hope to become doctor?
"I'd always dreamt of becoming a doctor. I did well at school and enjoyed studying the sciences, which was a good base on which to build a medical career. My father had diabetes and I was involved in his care, which led me to following a career in endocrinology."
Was it a challenge to leave your home country to study at St. George's University?
"It was a daunting decision to make but SGU had a great reputation, not just for its teaching, but as a medical school that could provide opportunities for training in the UK and USA.
"The first semester at SGU was actually quite difficult for me—not least because it was challenging to focus on studying when I was based in such a beautiful country. I found it hard to be so far from home and my family, but this pushed me to work hard and excel. I wanted to make the most of my opportunities there and prove myself. I also wanted to have my own career and not have to depend on anyone else financially. In the end, being away from home was a good learning experience and I soon began to enjoy it and thrive academically.
"The teachers at SGU were all wonderful. They would arrange for international speakers to visit us and contribute to our curriculum and lectures. The material was challenging, but we loved it. The medical school was small enough for us to receive dedicated teaching as well as forging strong friendships. I still have friends from my time at SGU, and it's great to see that they're all extremely successful. It was definitely a group of high achievers."
After completing a residency at the University of Connecticut, you decided to return to Lebanon. What prompted that decision?
"I always thought I would return to Lebanon to be near my family again. It was wonderful to be welcomed back to the American University of Beirut, my alma mater and where I studied for my biology degree before enrolling at SGU.
"During my residency at the University of Connecticut, I had worked in the University's St. Francis Diabetes Care Center, which inspired me to bring a similar full-service, outpatient clinic for diabetes to Lebanon.
"I was eager to establish a center that would provide a wide range of specialized care in a more accessible environment to people in Lebanon because I recognized the desperate need for development in this area of healthcare.
"Diabetes is just as big a problem in Lebanon as it is in the UK and US, but education about the condition is not as well resourced and the health sector in Lebanon is poorly financed, which makes it challenging. Medication is not covered by individual health insurance so people with limited incomes don't always take the medicines they need. Because of this, patients with diabetes often become hospitalized, which ends up costing more financially as well as increasing mortality rates and long-term associated conditions.
"On top of this, I'm seeing children suffering from diabetes-related conditions such as kidney disease or blindness. This is particularly horrific because diabetes is often avoidable with lifestyle changes. It's a huge problem and makes preventative education all the more crucial.
"The clinical care and education provided by my clinic helps to raise awareness of diabetes as well as promote prevention and treatment options available."
What are your hopes for the future of the clinic?
"I'm looking forward to the clinic expanding and providing treatment to more people as there are very few medical centers in Lebanon that are specifically designed to meet the needs of people with diabetes and other hormonal or obesity-related problems. The clinic now has a dietician and psychologist, and we work together to encourage people to make healthy lifestyle changes. We have plans to recruit a cardiologist and ophthalmologist in the near future.
"I hope to do more for the public sector in Lebanon in terms of educating people as well as supporting other medical professionals by continuing to research this area and providing mentoring support and talks in public hospitals."
When you look back on your education and career, are you pleased with the route you've taken?
"Definitely. I've had such a varied education and I'm so proud that I have brought something important and vital to Lebanon. The clinic is providing outreach support to members of the community who would otherwise not have access to this much-needed health care and education. It has been worth all the hard work to achieve what I have so far."
Published October 2017
Find out if St. George's University is right for you.
https://www.sgu.edu/wp-content/uploads/2020/02/sgu-logo-grenada.svg
0
0
Erin Shaw
https://www.sgu.edu/wp-content/uploads/2020/02/sgu-logo-grenada.svg
Erin Shaw
2016-12-07 20:15:24
2021-01-21 21:25:32
Yousra Hawli, MD