St. George's University's new scholarship program—the Equity in Medicine scholarship—focuses on developing strong physician pipelines in underserved areas by recruiting students from these areas and encouraging them to return home to practice.
According to Health Resources and Services Administration, medically underserved areas are areas designated as having too few primary care providers and other factors.
Read about two Equity in Medicine Scholarship recipients who are committed to working in areas where care is needed most.

Anders Grant
Hometown: Bronx, NY
Her commitment: Primary care on Native American reservation
Anders Grant spent more than 20 years as a dietitian on the East Coast and in Texas. Years later, after raising her own children, she began working with various tribes on the Native American Reservation—where medical school called out to her.
In her three and a half years there, she "fell in love with the communities and the people." Aided by the Equity in Medicine scholarship at St. George's University, Ms. Grant is committed to returning to the reservation—a medically underserved area—when she becomes a physician.
"The people were so interested in teaching me their ways, and because I love languages, I immediately tried to learn the Navajo language. It was very reciprocal," she said. "Once I showed that I wanted to learn their culture, that I wasn't someone who said a casual hello, we became more like a family."
Healthcare access and education is limited in and around the various Reservations. According to Ms. Grant, it takes upward of an hour to drive to visit with a healthcare professional, and even then, staff and resources are limited.
Ms. Grant is especially focused on the treatment and prevention of diabetes, working closely with children and families on the reservation to address the root of the problem—obesity. As an ultra-marathon runner, she offered diet and exercise programs for children that yielded tremendous results and was soon adopted by many parents.
"What I really emphasized was moving," she said. "They saw me running out there every day, which showed that I practice what I preach. If I can get the children to start improving their health now, oh my goodness, the future is unlimited."
Using the foundation she receives at SGU, Ms. Grant is committed to making a lasting difference in returning to the Native American Reservation.
"I can't wait to get back," she said. "I want to prove to them in person that you can never give up. It's never too late to make your dreams come true."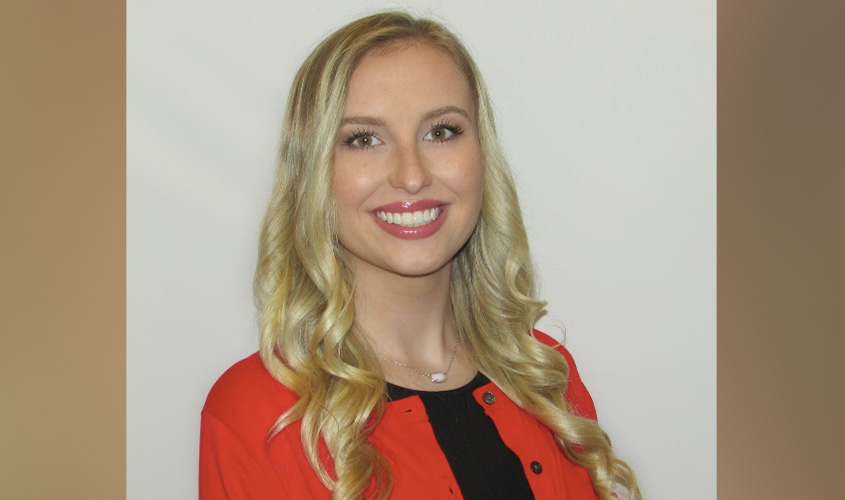 Taylor James
Hometown: Forest City, NC
Her commitment: Rural medicine
In rural America, state-of-the-art technology and a wealth of resources may only be found at a great distance. Growing up in the foothills of North Carolina, Taylor James has seen the consequences of such deficiencies firsthand—and they have shaped her career path.
When she was just four years old, her father passed away after a medical mishap during a surgical procedure on his hand. According to Ms. James, the anesthetic was administered in a blood vessel, inadvertently numbing his heart, and no available medication could reverse the effect. She attributes the mistake, in part, to a lack of resources at her local hospital.
"I didn't really recognize it until I moved away and saw what other places are like," said Ms. James, now a first-term student at St. George's University. "As I grew older, I better understood what happened to my dad, why it happened, and now I want to figure out how to combat these problems in small towns like mine."
She has been laser focused—graduating a semester early from North Carolina State University, with a degree in human biology. During her studies, she gained valuable clinical experience at the University of North Carolina's emergency medicine department as well as WakeMed Cary Hospital.
Related Reading
As a Spanish minor, she also completed a doctor shadowing assignment in Spain, an experience she said: "instilled the importance of cultural competence." She has used her bilingualism to communicate with—and ease the minds of—Spanish-speaking patients.
While she is keeping her options open, Ms. James is leaning toward a career in primary care, to become a valuable resource in a community that needs it. She even foresees opening up her own family medicine clinic and is grateful for the financial flexibility she has to do so through receiving the Equity in Medicine Scholarship from SGU.
"I was so shocked and so thankful to receive the scholarship," she said. "I have really enjoyed my first few weeks at SGU. It's a lot of studying—which I expected—but I don't think I expected the overwhelming amount of resources and support SGU provides to ensure that we're successful."
– Brett Mauser
https://www.sgu.edu/wp-content/uploads/2021/04/Equity-in-Medicine-845.jpg
500
845
bpmauser
https://www.sgu.edu/wp-content/uploads/2020/02/sgu-logo-grenada.svg
bpmauser
2021-04-29 15:59:59
2021-04-29 16:14:11
Equity in medicine the focus of new SGU scholarship