Back to Blog
The Medical School Scholarships You Haven't Considered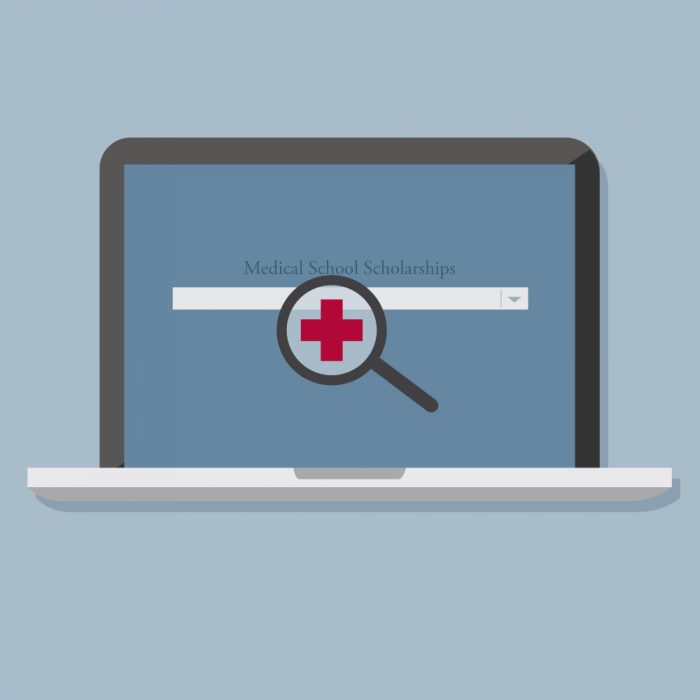 As you start think about medical schools, it's wise to begin making plans about how to pay for your education. You know about loans, of course, but there are medical school scholarships that range from hundreds of dollars to the full cost of your education. With so many options available, it's a good idea to start researching while you're still in college.
"The longer you spend reading about it and thinking about it, the less intimidating it's going to be," says Kevin Ladd, COO of Scholarships.com
Researching scholarships early shouldn't come at the expense of working on applications, but you should know that many institutions use your application to determine your eligibility for certain awards. Being aware of the possibilities can help you shape your application in a way that highlights important areas.
6 Medical school scholarship options
Whether you're looking into a full-ride scholarship to medical school or smaller ones to help with the cost, chances are there is one (or two) that fit your needs.
1. Merit-based scholarships
Some medical schools will extend scholarship offers to outstanding students. A significant number of these are based on  undergraduate GPA and MCAT scores. There are also ones that reward applicants with desirable characteristics or those who've demonstrated a vision for the work they plan to do in the future.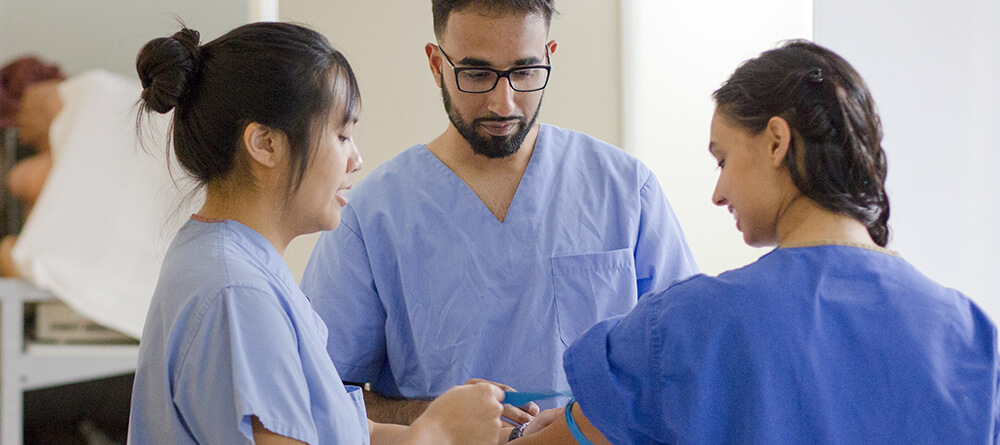 St. George's University (SGU), for example, has a robust scholarship program for students in need and those who have demonstrated academic excellence. Here is a taste of the types of awards:
The Humanitarian Scholarship is offered to incoming students who have demonstrated compassion and commitment to humanitarian causes in their local communities.
The Chancellor's Circle Legacy of Excellence Scholarship is a $94,500 award automatically given to students who have been accepted by the Committee on Admission. with a minimum overall undergraduate GPA of 3.7, a 3.5 science GPA, and 506 MCAT score.
The Veteran Grant is a token of gratitude for Veterans of the US Armed Forces entering the four-year MD program, totaling up to $20,000.
The Legacy Grant is worth up to $20,000 and is available to any child or grandchild of an SGU School of Medicine alumni.
The Health Professions Grant is an award of up to $10,000 for students who are currently or have been employed in the health care field in the past two years.
2. Military service scholarships
You may be familiar with scholarships available to military students. The Health Professions Scholarship Program (HPSP)—awarded by the US Army, Navy, and Air Force—full military medical school scholarship. It's important to be aware this is only available to students enrolled at a program in the US or Puerto Rico. Dr. James Dahle, emergency physician and founder of the White Coat Investor, also points out such scholarships are really contracts that require military service. This is clearly a significant commitment.
Another option that's available to students at international schools is Veterans Affairs (VA) education benefits, provided the institution is approved by the Department of Veterans Affairs. Your eligibility for these benefits depends on length of military service and a number of other factors. You can get an idea of what you may be able to receive by reviewing the available rate tables.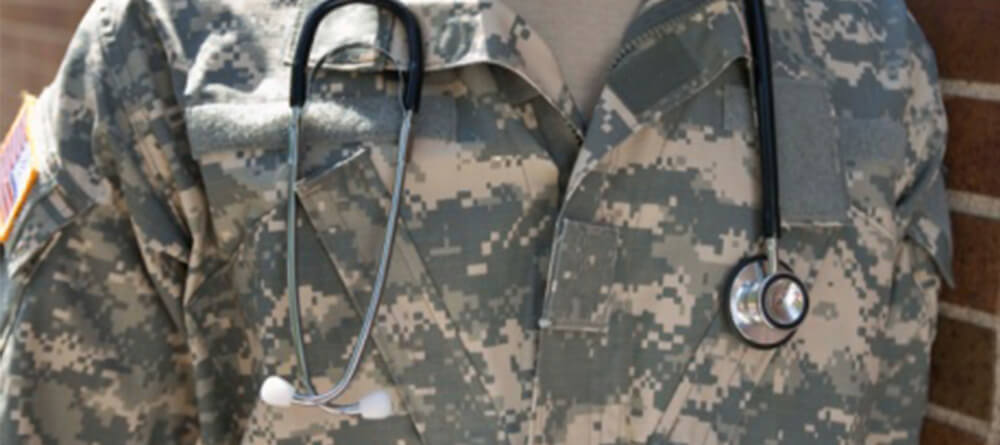 3. Organization and personal provider scholarships
Financial assistance from organizations and personal providers is going to require the most research, but there are scholarships from local organizations, national organizations, and individuals or families who champion a specific field of study. Ladd recommends using online scholarship searches and networking with people who have recently entered the field to see what options exist. "They might have a better idea of the pulse of the current state of education and financial aid," Ladd explains.
Be sure to talk to the medical school admissions department at the schools you're considering to find out about additional options. And don't forego applying for opportunities just because you assume your chances are too slim.
Dr. Dahle started  The White Coat Investor Scholarship in 2015 to give back to the website's community, promote financial literacy, and "directly and dramatically reduce the financial burdens of a few medical students." Despite notifying every medical school in the US about the scholarship, The White Coat Scholarship received fewer than 400 applications. "I suspect most scholarships see even fewer applicants," Dr. Dahle adds.
4. Medical service scholarships
Students who commit to act as a primary care physician in an underserved community for a specific amount of time can receive substantial scholarships or loan forgiveness. The National Health Service Corps Scholarship Program (NHSC SP), for example, covers the cost of tuition, fees, and educational expenses. There are also loan forgiveness programs at the state level. These are great options for those who want to positively impact underserved communities.
Some schools offer their own versions of similar programs, often designed to assist rural or urban areas. For example, SGU's CityDoctors scholarship is offered to eligible students who commit to serve in urban hospitals affiliated with the program. Not everyone is eligible for these types of scholarships, so consult with an admissions representative to find out if you qualify.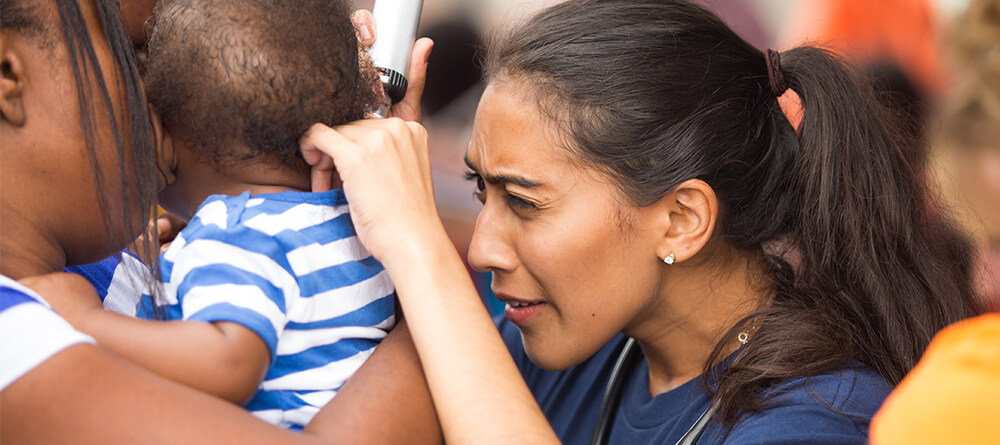 5. Need-based aid
You may be eligible for need-based aid from the federal government based on your family's financial situation. You'll first need to fill out a Free Application for Federal Student Aid (FAFSA), which will ask for your school code. The information on your FAFSA is used to assess your financial need, which determines eligibility for both grants and loans.
Schools sometimes offer need-based grants and scholarships, but you'll want to verify with individual schools. You will need to formally reply to your award letter to accept need-based offerings, but make sure you've exhausted your other scholarship options first.
6. School-based scholarships
Some institutions offer other types of awards not yet covered. It varies from one school to the next, but you might be surprised at what you'll find. SGU, for instance, offers some unique scholarships and grants. Here are just a few of these alternative options:
The Legacy Grantis awarded to students who are the child or grandchild of an SGU MD alumni.
The Sibling Grant is offered to entering students who are the sibling of an SGU MD graduate.
The Summer Academy Scholarship is awarded to students who have previously participated in SGU's Summer Academy Programs.
See how you can save
You now have a better idea of how to get a scholarship and make your journey toward becoming a doctor more affordable. Even if you aren't eligible for some medical school scholarships, there's no need to panic. "The world is not going to come to an end if you don't get this or that accolade or scholarship," Ladd reassures. "There will be another way."
Learn more about other ways to help cope with the cost of your education by reading our article, "How to Pay for Medical School: Doctors Share How They Did It."
*This article was original published in February 2018. It has since been updated to reflect information relevant to 2021.