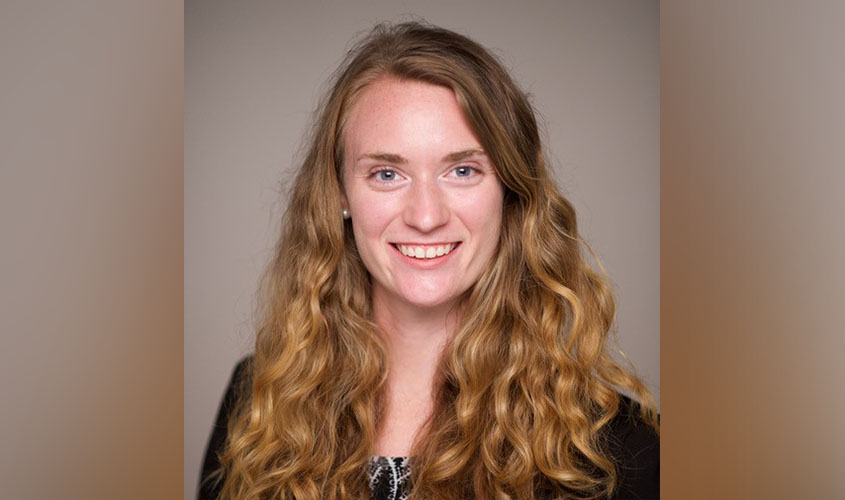 Sydney Asselstine, a 2019 graduate of St. George's University's School of Medicine, was one of 12 family medicine residents to receive this year's American Academy of Family Physicians award for Excellence in Graduate Medical Education.
The prestigious award honors a "select number of commendable residents for their outstanding leadership, civic involvement, exemplary patient care, and aptitude for and interest in family medicine." The awardees were chosen from 4,665 eligible family medicine residents according to the AAFP's website.
Dr. Asselstine is third-year resident completing her family medicine residency through the Rutgers Robert Wood Johnson Medical School family medicine program at CentraState Medical Center in Freehold, NJ. As co-chief resident, she counts receiving the AAFP award as one of her top professional accomplishments to date.
St. George's University: How does it feel to win this award?
Dr. Asselstine: I am honored to receive such a recognition from the AAFP and to be named alongside residents who have accomplished such great things so early in their careers. I feel fortunate to have found my passion in life through my career in medicine, and while none of what I do is for the purpose of awards, I do try to strive for excellence every day for the interest of my patients and community.
SGU: What do you love about family medicine?
Dr. Asselstine: Family medicine resonates strongly with my core values—teamwork, community, and relationships. It is also where I feel I am able to be the most connected to my community and serve as a leader. I love being able to form relationships with my patients, and anytime one of them identifies me as "their doctor," I can't help but have a smile on my face. It has also been wonderful meeting such a wide spectrum of people from diverse backgrounds, with varying life experiences. I am honored to serve as an advisor and an advocate for my patients and community members.
SGU: What are your plans after you complete your residency?
Dr. Asselstine: Following my family medicine residency, I plan to complete a fellowship in sports medicine. As a lifelong athlete—I especially love hockey and golf—the fellowship will allow me to combine my passions for athletics while maintaining my primary care roots and staying involved in the community. I would also like to pursue academic medicine eventually, which will give me a well-rounded background in the different facets of medicine—patient care, teaching, scholarly activity, and advocacy—to help contribute whatever I can to the ever-changing world of medicine.
SGU: How will this award help you in your career?
Dr. Asselstine: I hope that it will help open new avenues to grow as a physician and help lead others towards investing in pursuits that they are passionate about.
SGU: How did SGU help you in your medical training?
Dr. Asselstine: Completing medical school at SGU has helped me to have a diverse training experience and maintain a holistic view of the patient. The variety of experiences provided during both basic sciences and clinical clerkships allowed me to develop a solid medical foundation, and also introduced me to a range of experiences outside of clinical practice.
For example, while working with the IEA Honors Society while in Grenada, I created and implemented community-based projects such as bringing school supplies to local schools. During my clerkships, I was able to take a research elective and learn the requirements for designing a research protocol. I was also given various opportunities to teach and mentor other students over the course of medical school, which sparked my interest in potentially pursuing a faculty position following my training.
SGU: What was your SGU experience like?
Dr. Asselstine: I felt that my education and experience through SGU was exactly what I needed to get me to the place that I am today. I enjoyed the variety of professors with diverse backgrounds available for teaching basic science courses, and the experience on the island meeting people from a wide range of backgrounds was second to none. I formed lasting relationships there, and lasting memories from both inside and outside the classroom.
Since AAFP's founding in 1952, more than 990 second-year residents have received the distinguished honor. In addition to unique and respectable recognition, recipients will receive a $1,000 scholarship and complimentary registration to the AAFP's virtual 2021 Family Medicine Experience.
– Laurie Chartorynsky
Related Reading
https://www.sgu.edu/wp-content/uploads/2021/11/sydney-asselstine-845.jpg
500
845
lchartor
https://www.sgu.edu/wp-content/uploads/2020/02/sgu-logo-grenada.svg
lchartor
2021-11-05 19:48:29
2021-11-05 19:48:43
Family medicine resident wins prestigious AAFP award