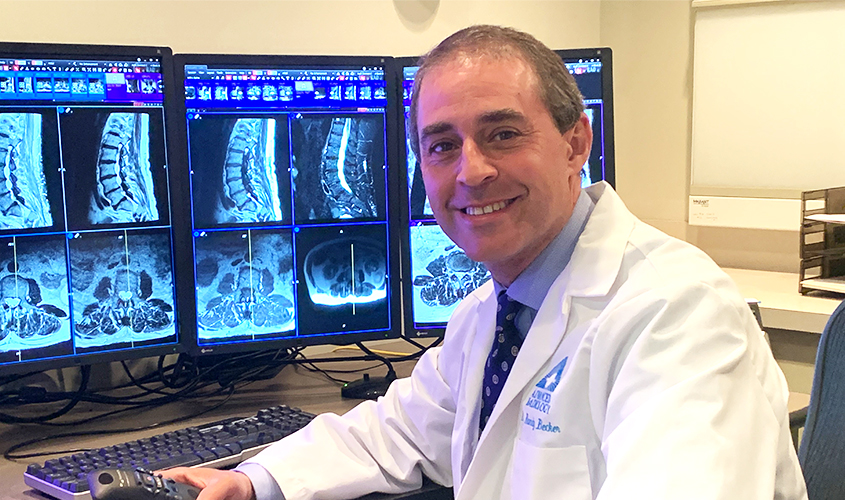 After a two-year hiatus due to the COVID pandemic, the St. George's University Physician Humanitarian Network (SGU PHuN) once again restarted its efforts to continue providing crucial medical care to the Grenadian community. SGU doctors specializing in cardiology, vascular surgery, breast cancer detection, and more either returned to Grenada to offer their services pro-bono or assisted with medical donations through the PHuN program to give back to the community that helped them get their start in medicine.
"The SGU PHuN program is extremely beneficial to the Grenadian community because it provides valuable support in the form of medical services to the people of the island as well as donations of medical instruments to Grenada General Hospital," according to Brendon LaGrenade, vice provost of St. George's University. "It also provides an outlet for a variety of SGU doctors of various disciplines to give back to the island where they got both their education and medical career starts.
During the pandemic, many doctors reach out asking when they could return to the island to help the community-at-large, Vice Provost LaGrenade said. "We are thrilled we were able to restart the program this year," he said. "We thank all the doctors who selflessly gave their time and services to the Grenadian people this year."
"As we plan for 2023, I cannot be more pleased with our SGU humanitarian alumni interest, we already have a full schedule of volunteers for spring, and commitments for the fall are being confirmed," he added. "Additionally, we will be enhancing our alumni outreach to broaden the scope of SGU PHuN giving more opportunities for our physicians to impact communities in Grenada and beyond."
Here's look back at some of the doctors who returned to the island community this year to make a difference.
Dr. Anthony Tramontano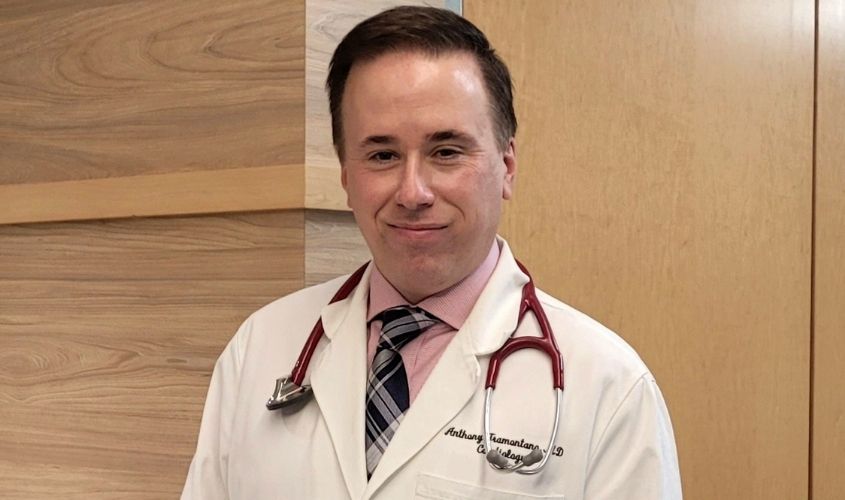 Cardiologist Anthony Tramontano, MD '99, helped to restart the SGU PHuN Adult Cardiology Program—which offers essential cardiovascular services to the people of Grenada free of charge.
"Knowing the great need for cardiology services on the island, I was anxious to return to my regular visits to the clinic," said Dr. Tramontano, chair of medicine and medical director of cardiology at Adirondack Health in Saranac Lake, NY. "My start in medicine was here at SGU and Grenada will always hold a special place in my heart. It is an honor to serve the patients here and offer what care I can, whether it be a one-time appointment in the Cardiology Clinic or continued care each time I return."
Dr. Jason Finkelstein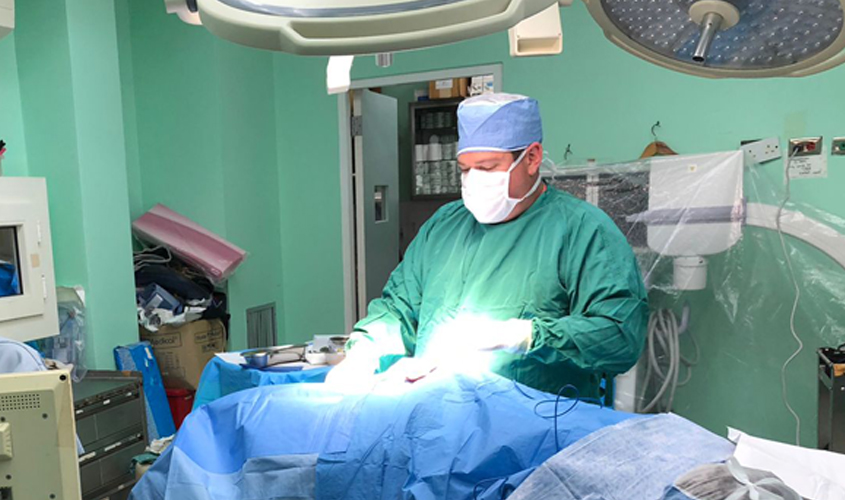 Before the pandemic, interventional cardiologist Jason Finkelstein, MD '99, frequently returned to Grenada to offer lifesaving cardiology services at no cost. But when the COVID-19 pandemic put his visits on hold, his patients went unseen for more than two years. Dr. Finkelstein was especially concerned about patients who had implanted pacemakers and cardiac defibrillators, because their devices went unchecked for a lengthy period. Dr. Finkelstein was finally able to return to Grenada this past June where he treated 103 patients at the Medical Specialties Clinic in Grand Anse.
"These situations make me want to come back each year to help these patients in need. I was glad to be able to accomplish so much on this trip," he said.
"We are thrilled we were able to restart the program this year. We thank all the doctors who selflessly gave their time and services to the Grenadian people this year."
Dr. Randy Becker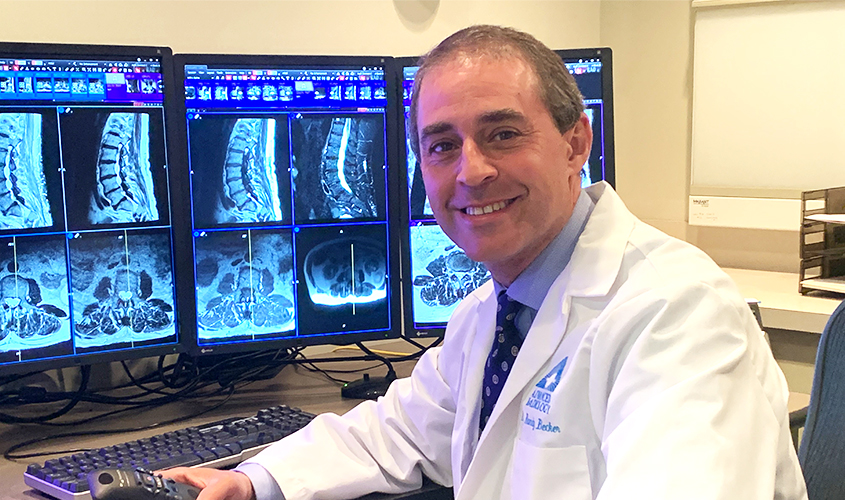 Dr. Randy Becker, MD '00, who is the current medical director at Crossroads Imaging Center of Advanced Radiology, in Ellicott City, MD, and a clinical assistant professor at the University of Maryland School of Medicine, noticed a higher-than-normal percentage of Grenadian patients with more advanced breast cancer. This is oftentimes an indirect result of limited breast screening programs and access. Last spring, Dr. Becker worked with his imaging partner Hologic, to secure two portable breast ultrasound units. The donated imaging units are being used at Grenada General Hospital and Princess Alice Hospital.
"Improving access to women's healthcare and screening services in Grenada is an important health initiative for the country. As a radiologist, I know that early detection often means better long-term outcomes for the country's mothers, grandmothers, sisters, and aunts. That is why making this donation means so much to me," said Dr. Becker.
In addition, Dr. Becker was instrumental in securing another SGU PHuN medical contribution that aided both doctors and patients. Over the fall, the cardiologist ensured that a cardiac echo machine, with three probes for vascular, echo, and doppler screenings was donated. Not only does this machine reduce the need to budget for a new one, but Dr. Becker's acquisition also replaces the 15-year-old machine currently in use SGU's cardiology clinic program.
Dr. Christian Rodriguez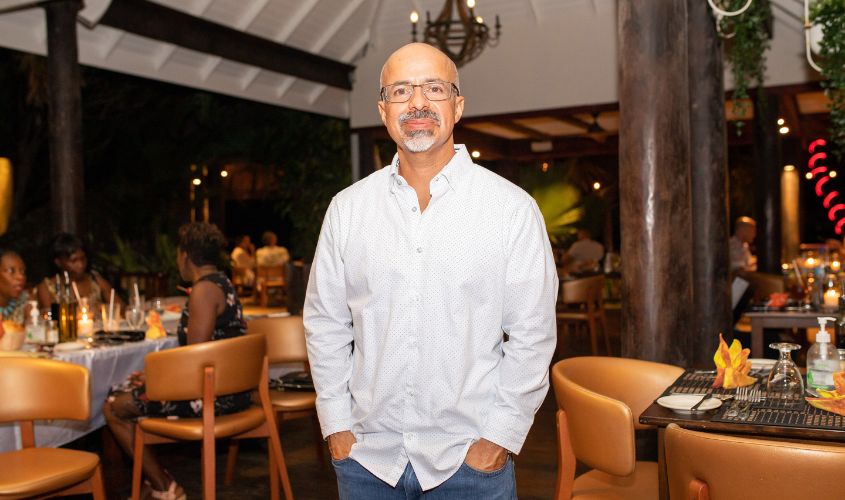 Dr. Christian Rodriguez, a chief vascular surgeon, learned of Grenada General Hospital's need for a vascular surgeon and for someone to help implement a new dialysis and nephrology program.
So, Dr. Rodriguez, who practices at the Veterans Administration Hospital in Maine, arranged for a substantial donation of two sets of surgical instruments and supplies from medical provider Scanlan International, valued at nearly $37,000 USD. The donation of the surgical instruments will allow the hospital to offer ongoing in-house sustainability of vascular access procedures and treatments to patients. He also helped to create a week-long clinic (which took place October 10 to 14, 2022) where Dr. Rodriguez trained hospital doctors on vascular access procedures, while also seeing patients in need of care.
"When I learned that Grenada General needed more support in the area of vascular surgery, I did not hesitate to offer my time, expertise as well as organizing a donation to the hospital," Dr. Rodriguez said.
But his work at SGU last spring was only the start of Dr. Rodriguez's ongoing efforts with PHuN to provide care where it's most needed. Looking forward to 2023, his sights are once again set, and island bound.
"I am looking forward to going back and continuing the mission in Grenada," said Dr. Rodriguez.  I just confirmed dates with the humanitarian network for a repeat trip in March!"
–Ronke Idowu Reeves
Related Reading
https://www.sgu.edu/wp-content/uploads/2022/05/R.Becker-845-x-500.jpg
500
845
sstoss
https://www.sgu.edu/wp-content/uploads/2020/02/sgu-logo-grenada.svg
sstoss
2022-12-12 10:34:09
2022-12-12 11:12:39
Giving Back in 2022: SGU PHuN Resumes Efforts to Help Grenadian Community