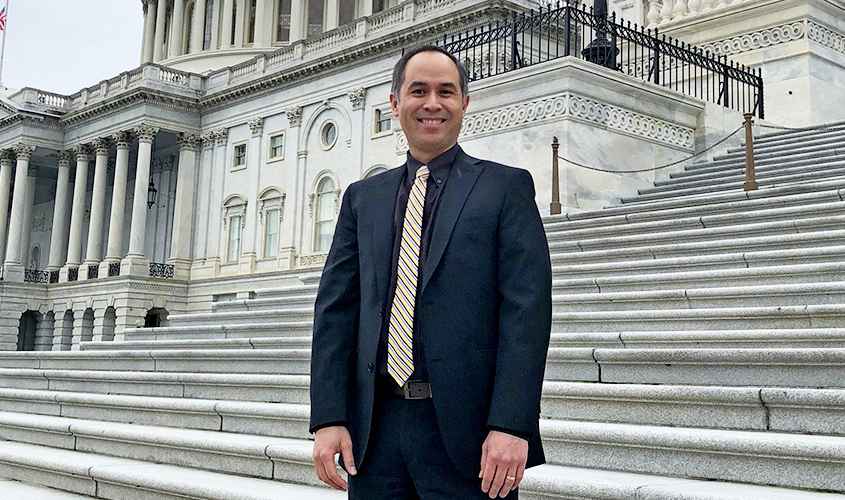 Dr. Andrew Carroll, MD '96, a family physician and primary care doctor in Chandler, AZ, was recently featured in both the New York Times and US News & Health Report, offering his perspective on COVID-19 vaccinations, as well as the intricacies of life as a family medicine physician.
In the Times article, "Doctors' offices contend with a deluge of requests for the vaccine," Dr. Carroll, who was recently re-elected to the board of directors for the American Academy of Family Physicians (AAFP) for 2020-21, said patients who were hesitant about receiving the vaccine may feel more comfortable if it was given by their primary care physician.
"Many patients are very reluctant to get a vaccine that doesn't have a proven track record," said. "They'd rather get the vaccine from somebody they can call right afterwards if they're having problems."
In "How to Become a Family Medicine Physician" by US News & Health Report, Dr. Carroll described what it's like to be a family medicine physician.
"Family medicine is the only singular medical specialty which is tasked with taking care of all people at all ages," said Dr. Carroll. "We are, in a lot of ways, the Swiss Army knife of all specialties."
Dr. Carroll is passionate about family medicine. SGU News profiled Dr. Carroll following his election onto the AAFP board in 2019.
"The grassroots family physician hasn't been heard loud enough," Dr. Carroll said at the time. "I want to be that loud voice."
– Laurie Chartorynsky
https://www.sgu.edu/wp-content/uploads/2019/10/Andrew_carroll_AAFP-Board_web.jpg
500
845
lchartor
https://www.sgu.edu/wp-content/uploads/2020/02/sgu-logo-grenada.svg
lchartor
2021-01-25 20:53:26
2021-01-25 20:53:55
SGU Alum Featured in New York Times and US News & Health Report