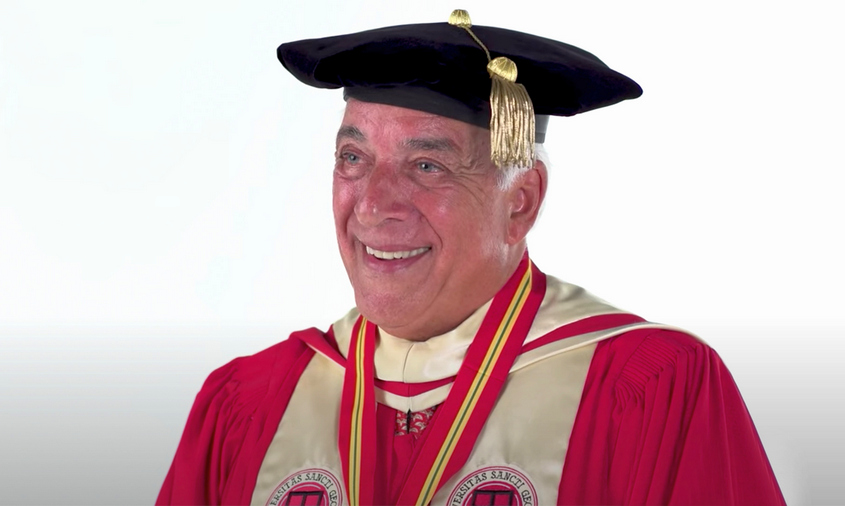 The format of this year's St. George's University School of Medicine commencement ceremony may have been different, yet it could not put a damper on the achievement, the celebration, and the pride felt by the Class of 2020 on Sunday.
For the first time in the school's 43-year history, graduation festivities were held online as a result of the coronavirus disease (COVID-19) pandemic, with families and friends from around the world tuning in to witness graduates' official transition from medical student to physician.
This class of graduates will bolster a healthcare system at a time when highly skilled and knowledgeable physicians are greatly needed. All told, more than 1,100 SGU grads will begin first-year residency programs next month—across a wide range of specialties—in the United States and Canada. They are now part of a network of more than 18,000 SGU-trained physicians who have earned their medical degrees from SGU since its opened its doors in 1977, and over 22,000 grads in all schools.
The 2020 ceremony took place as the world's attention has been focused on the fight for racial equality in the United States and around the world. Dr. Charles Modica, the University's chancellor and co-founder, stated that SGU graduates are uniquely positioned to bring positive change to the world.
"St. George's University has diversity in its core DNA," he said in his address. "This class includes individuals from over 60 countries, all of whom have studied in Grenada—our home—and worked, lived, and played side by side for years with people from every race, color, creed, and nationality. Our faculty as well as our students are among the most diverse in the world. The totality of your multicultural experience at SGU will prepare you to be an exemplary citizen of the world as well as an extraordinary medical professional."
Dr. Marios Loukas, dean of basic sciences in the School of Medicine, cited Aristotle in his address:"Excellence is never an accident. It is always the result of high intention, sincere effort, and intelligent execution; it represents the wise choice of many alternatives – choice, not chance, determines your destiny."
Dr. Loukas acknowledged that this year's graduates took many different routes to come to SGU and to earn their MDs, but each is prepared to carry out a mission of helping humanity in their chosen field.
"It has taken hard work, constant effort, repetition, courage, and a lot of energy to overcome challenges, but you have ultimately done it," he said.
Among those who earned his medical degree was Suyansh Sharma, MD '20, a native Indonesian who will be headed off to an internal medicine residency at Saint Peter's University Hospital in New Brunswick, NJ. He is one of more than 450 graduates from the Class of 2020 who will begin their careers in New York and New Jersey this summer.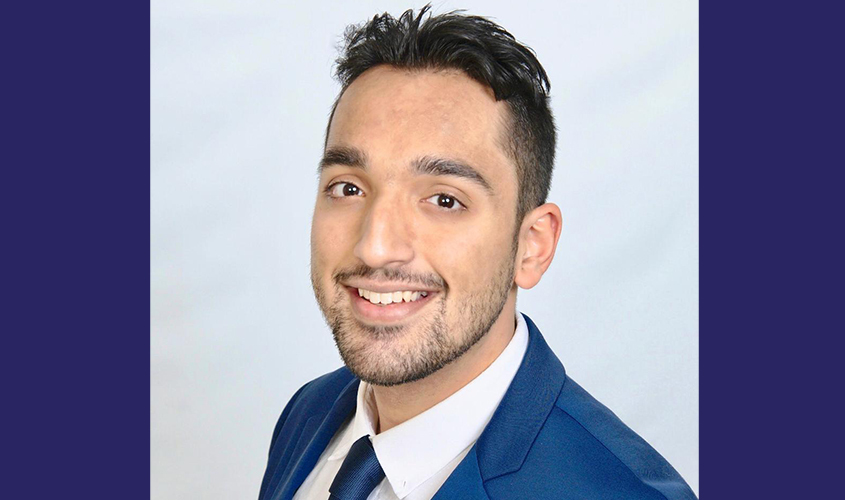 "I don't think words can describe the feeling," said Dr. Sharma. "I remember dreaming about this day when I was still on the island. I feel very grateful, especially to my parents along with SGU, each of which have given me an opportunity to come to the United States and practice medicine. I feel ecstatic that I'm going to be able to serve my community in a way that I think is really meaningful."
Classmate Emily Wassmer, MD '20, looks forward to joining residency at her top-choice pediatrics program, Good Samaritan Hospital Medical Center in West Islip, NY. After four years of medical school, seven different apartments and six different clinical training sites, she looks forward to practicing medicine at the very hospital she visited as a patient growing up on Long Island.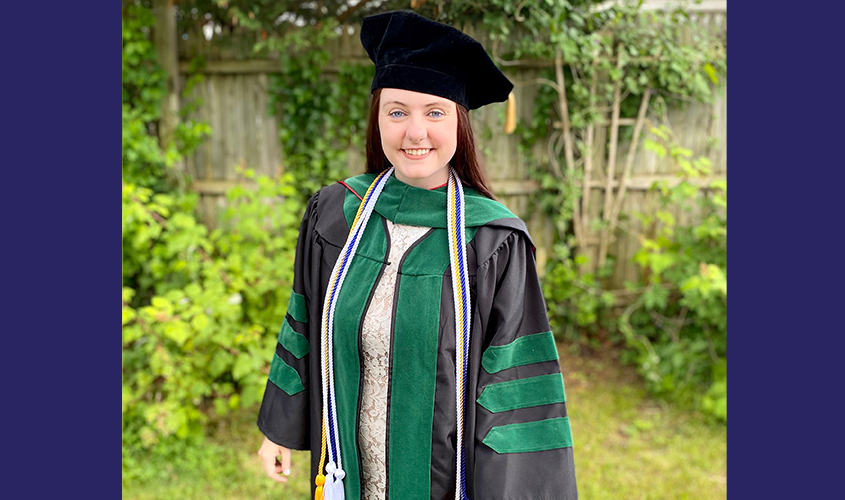 "It's exciting, scary, and surreal," said Dr. Wassmer. "It's exciting to have all of these years of hard work finally pay off and to be able to settle in one place for a few years. It's scary that we now have the autonomy to be responsible for our patients' lives and that we're going into this in the midst of a pandemic. And it's surreal that it's actually happening and we really are doctors now."
To equip graduates with the proper graduation attire, the University sent robes and regalia to each new alum, and many shared images from before, during, and after the ceremony on social media. In lieu of an in-person ceremony, the Class of 2020 will be invited to walk with its SGU brethren at the traditional graduation site—Lincoln Center in New York City—next spring.
SGU's web page celebrating the class of 2020 School of Medicine graduates captured students' moments of celebration—on social media, with photos, and through stories. Visit the page online.
–Brett Mauser
https://www.sgu.edu/wp-content/uploads/2020/06/ModicaThumbnail_NoButton-845x500-1.jpg
506
845
lchartor
https://www.sgu.edu/wp-content/uploads/2020/02/sgu-logo-grenada.svg
lchartor
2020-06-10 16:49:55
2020-06-11 15:59:03
SGU Class of 2020 Joins Physician Ranks During Crucial Time in Healthcare