The entire St. George's University family mourns the loss of Dr. Linnea Veinotte, a Learning Strategist in the University's Department of Educational Services (DES) who died tragically last week.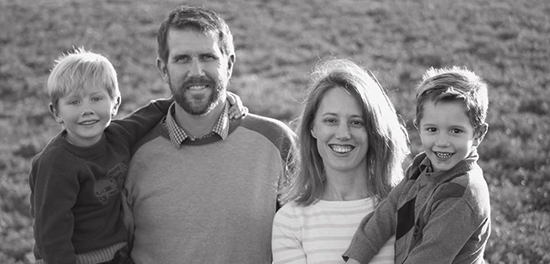 Dr. Veinotte joined the DES as a Learning Strategist in January 2014 and very quickly become a valued member of the teamShe was incredibly gifted as an educator, a counselor, a collaborator, and she was well loved by the students with whom she worked. Her intellect, willingness to listen, and great desire to contribute to students' success stood out among her qualities as well.
"Linnea was extraordinarily accommodating for her students," Dr. Glen Jacobs, Vice Provost of Educational Services and Professor and Chair of the DES, told CTV News. "She was extremely soft spoken, helpful, intellectual and very bright." Dr. Jacobs said that DES was ecstatic that she returned to be a valuable member of the learning strategies team after a year's hiatus, and the whole department – and her students – deeply mourn her loss.
"Linnea was a joy to work with because she always approached every task from the perspective of what could be done and not from what couldn't," added Joanne Buckland, DES Learning Strategist. "She never said no, never complained, and always had a positive attitude toward collaboration. She thought things through before she spoke and always had insightful additions to any conversation. Linnea cannot be replaced and will be sorely missed as a valued team member and friend."
Dr. Veinotte was born and raised in New Brunswick, Canada, and lived in Nova Scotia later in life. She earned a Bachelor of Sciences with Honors in biology from Acadia University in 2001, and then a Doctor of Philosophy in genetics from the University of British Columbia. She continued on the academic path, serving as a postdoctorate research fellow at Dalhousie University, where she went on to earn her Certificate in University Teaching and Learning.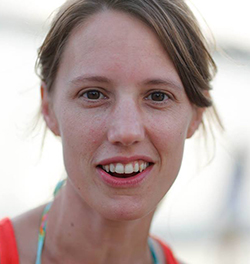 Dr. Veinotte taught in the biology departments at Acadia as well as Mount Saint Vincent University, as well as the Department of Microbiology and Immunology at Dalhousie. She carried that passion for educating others into her role with the Department of Educational Services.
"In the four short months that I got to know and work with Linnea, her ingenuity, warmth, and humility touched me the most," added Dr. Nana Yaa Baffour-Awuah, also a Learning Strategist in the DES. "I will miss her dearly, and I wish I had been given more time to become better friends with her."
Students expressed their sympathies and gratitude for Dr. Veinotte upon learning of her loss. Dr. Veinotte built a tremendous rapport with those who she counseled. She helped students become more effective learners by presenting helpful information and resources for their studies, and suggesting way to improve their study habits and time management. The results showed on their exams.
"After mid-terms, I was not satisfied with my grades," said one student. "After meeting with Dr. Veinotte, my grades increased significantly during round three of tests and quizzes."
"Following a learning strategies appointment, she would often send an email with additional helpful resources that she had come across in her research," added another. "She always extended herself beyond the walls of the office to help in any way she could."
"Dr. Veinotte was one of the nicest, most encouraging people I have met at SGU," said one SOM student. "When I really needed it, she encouraged me to keep trying my hardest in Anatomy, and she would email me asking how I was doing and if she could help me in any way. This was always appreciated. My heart goes out to those who were closest to her."
Dr. Veinotte's influence on the Department of Educational Services, the University and its faculty and staff will carry on through the years. She is survived by her husband, Matthew, and two sons, Lucas and Isaac, of whom she was always very proud.
"I remember seeing Linnea, Matt, and the boys pull up to the Grenada Yacht Club dock after a day out on the water. They were all smiles, tanned and laughing," recalled Dr. Peter Slinger, Coordinator of the Professional Supplemental Learning Program. "Linnea was seeing that the boys got all their gear together, gently shepherding them to the car, telling me their story of being caught in a rainstorm on the way over. They looked like true island adventurers, loving Grenada, and enjoying each other's company. We will miss her in DES so much. Her gentle demeanor and simple grace will resonate with us for a long time."
"Linnea was someone who, although very quiet and unassuming, always managed to fit right into every social and professional situation," said Dr. Debbi Johnson, Associate Professor and Specialized English Language Program Coordinator. "She was warm and friendly, and very engaging on a personal level. Most notable for me was the fact that her children and family were such a priority for her. The first time I met Linnea, she thanked me for the fact that my children were making the transition to Grenada for her children so much easier. This was Linnea. She always managed to make connections with people in the most simple ways, and for us, it was our children. This continued throughout the time I knew her, and I was so grateful for her warmth towards my own family and for the fact that she always recognized the good things that we all contributed to each others' lives."
St. George's University sends its deepest condolences to Dr. Veinotte's family, friends, colleagues, and students whose lives she touched. A Celebration of Life ceremony will be held in her honor on Sunday, December 20, in Lunenburg, Nova Scotia. The University will organize a memorial ceremony for Dr. Veinotte in 2016, open for all those from the SGU and Grenadian communities to attend.
https://www.sgu.edu/wp-content/uploads/2016/10/Linnea-and-family.jpg
264
550
VS
https://www.sgu.edu/wp-content/uploads/2020/02/sgu-logo-grenada.svg
VS
2015-12-22 15:03:10
2017-01-17 23:09:19
St. George's University Mourns Dr. Linnea Veinotte