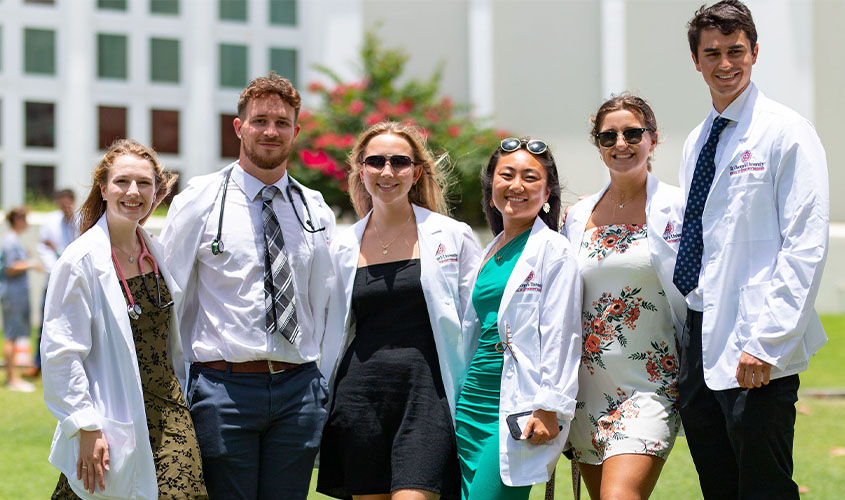 A mixture of nervousness and excitement resonated on campus as the newest class of veterinary medical students received their white coats. The Term 1 veterinary medical students were coated during the St. George's University School of Veterinary Medicine White Coat Ceremony, held on September 2 at Patrick F. Adams Hall.
White Coat Ceremonies are a storied tradition within veterinary medical school. The ceremony signifies students' official beginning on their professional journeys to becoming veterinarians. During the event, a white coat is placed on each student's shoulders—sometimes by family members or mentors who have become veterinarians before them. Students then affirm an oath of commitment by agreeing to uphold the principles of veterinary medical ethics and the highest professional standards.
Wondering what it's like to be coated? Hear from four aspiring veterinarians on what it felt like to experience the milestone event.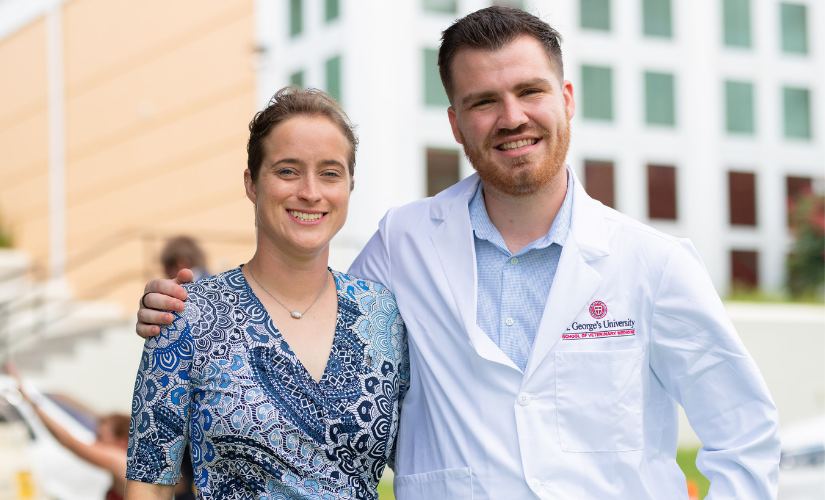 "It feels surreal. Putting on the white coat just made things a little bit more of a reality for me. And having my mentor coat me was one of the best things that I could have ever wished for. Getting the white coat signifies for me that I've definitely been adopted into the profession and that I've achieved goal one in this whole marathon of becoming a veterinarian."
– Benjamin Self
Tulsa, Oklahoma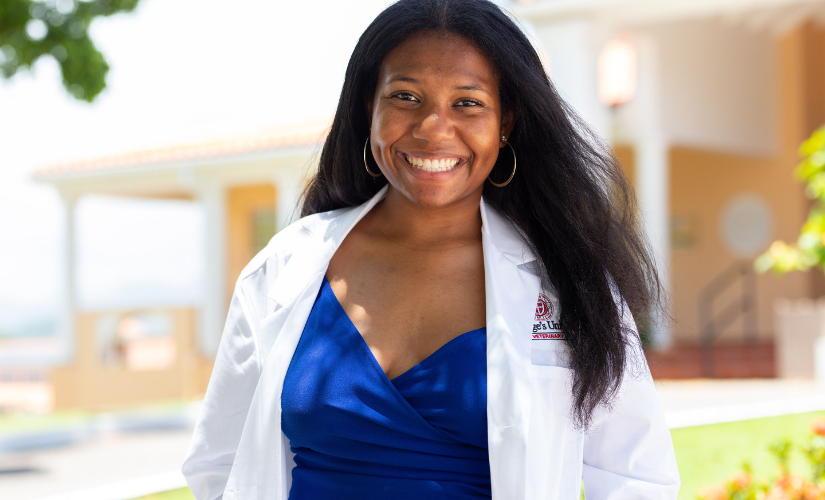 "I come from a family of doctors, lawyers, bankers, and teachers. So, putting on my white coat is very symbolic because it's the start of me becoming the first veterinarian in my family. I felt inspired by the White Coat Ceremony. It made me feel like this is actually happening and that this is where I'm meant to be."
– Tatyana Thompson
Nassau, Bahamas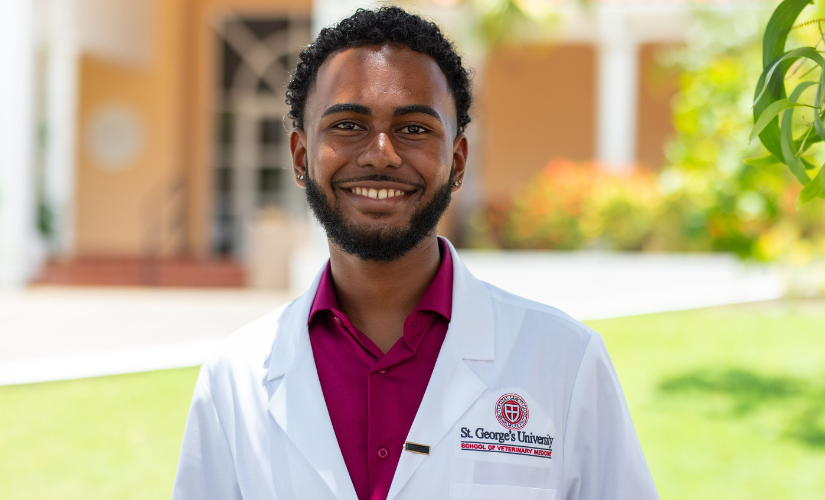 "The White Coat Ceremony was everything I thought it would be and more. I'm a bit emotional right now. When I put on the white coat, I felt one step closer to fulfilling my childhood dream of becoming a veterinarian. My grandfather was also a great inspiration to me and I'm wearing his tiepin to honor him today. It's a reminder that I wouldn't be here without him."
– Nicholas Aaron
Trinidad and Tobago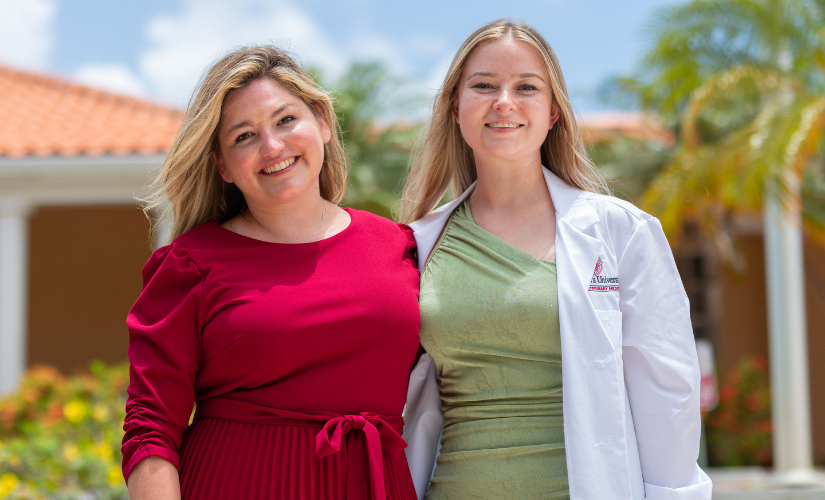 "One of the reasons I chose to come to SGU was because of my mentor, Felicia Gutierrez, DVM '20. I've known her since I was 16—when I was just a baby vet tech, and she was my head vet tech. I felt honored to have her coat me. I've heard so many great things about the SVM program from Felicia and other alumni. And after putting on my white coat, I feel it's the start of what I've been working so hard for, and it gives me the motivation to continue on."
– Taylor Edwinson
El Paso, Texas
   – Ray-Donna Peters
Related Reading 
https://www.sgu.edu/wp-content/uploads/2023/09/SVM-WCC-fall-2023-845.jpg
500
845
lchartor
https://www.sgu.edu/wp-content/uploads/2020/02/sgu-logo-grenada.svg
lchartor
2023-09-21 12:38:52
2023-10-24 15:37:27
SVM White Coat Ceremony: What does it feel like to be coated?