Back to Blog
5 Benefits of Telehealth in the Zoom Era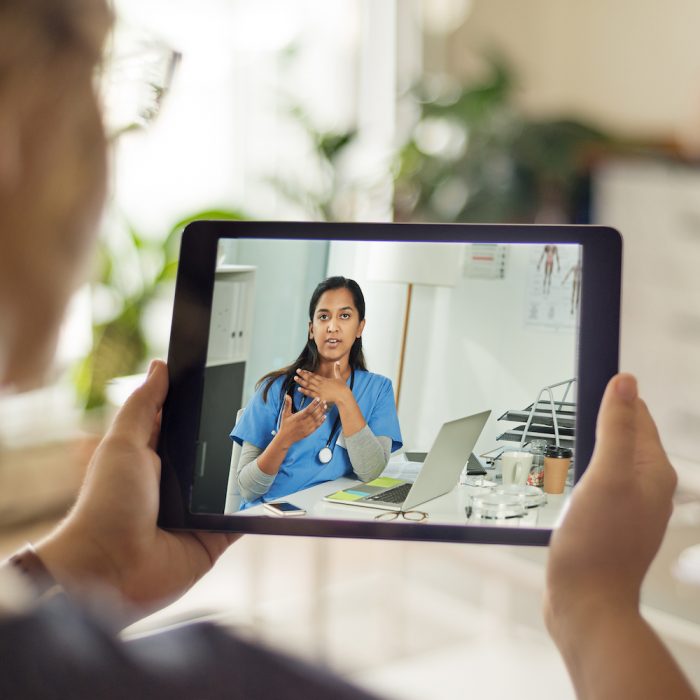 Social distancing. Global pandemic. Mask up. Zoom.
All words that came barreling into our daily discourse not that long ago. With the onset of coronavirus disease (COVID-19), many aspects of our daily lives have been drastically changed, including how we approach healthcare.
The future of healthcare evolved almost overnight with COVID-19.
Healthcare has long been envisioned as patients being able to connect with physicians, as well as healthcare workers connecting with each other, no matter where they are in the world.
The COVID-19 pandemic and its accompanying shutdown orders rushed in this new era of telehealth healthcare, along with a surge in video conferencing apps such as Zoom.
The Office of the National Coordinator for Health Information Technology explained why telehealth has become so quickly available. "During the COVID-19 public health emergency, clinicians can use telehealth and remote communication technologies that may not be fully HIPAA compliant—such as FaceTime, Facebook Messenger, Google Hangouts, Zoom, or Skype—without being penalized for noncompliance with HIPAA rules related to the good faith provision of telehealth."
What Is Telehealth?
What exactly is telehealth and how does telehealth differ from telemedicine? According to HealthIT.gov, "While telemedicine refers specifically to remote clinical services, telehealth consists of a more expansive scope of remote healthcare services. Telehealth includes both clinical and non-clinical services taking place remotely, like physician training, administrative meetings, and continuing medical education."
According to the Centers for Disease Control and Prevention (CDC), telehealth takes place in three ways:
Synchronous
Live, two-way interaction, usually between a patient and a provider using live video through a smartphone, tablet, or computer.
Asynchronous
Asynchronous telehealth interactions do not take place in real-time. They include store-and-forward telehealth (SFT) technology where messages, images, or data are collected at one point in time but viewed, read, interpreted, or responded to later.
Remote Patient Monitoring (RPM)
In RPM, a patient's personal health and medical data are collected from him or her in one session, which is then transmitted to a clinician in a different location.
Rising Demand for Telehealth Visits
While the global pandemic forced the quick ramp-up of telehealth services, the desire for it continues to grow. And, while Medicare previously required senior citizens to be in a geographic area considered to be medically underserved for telehealth visits to be covered, they now cover these virtual visits regardless of the person's location. This should keep the door open for many more providers to use technology like Zoom in the future.
The CDC also points out some drawbacks to telehealth medicine, including difficulty addressing sensitive topics if the patient does not have privacy, limited access to technological resources from devices to internet connectivity, and the level of comfort or knowledge a patient has in utilizing technology. However, in many cases, the positives outweigh the negatives.
5 Benefits of Telehealth
Here are five benefits to the rapid emergence of telehealth services.
Benefit #1: Telehealth Increases Patient Access to Providers
Telehealth services provide direct, real-time access to physicians in situations where that previously would have proven difficult if not impossible. This includes patients who are at an increased risk for COVID-19 and need to avoid exposure, patients who have limited mobility, and patients who lack transportation. Telehealth is also invaluable to medically underserved areas like those in rural areas, who might otherwise lack access to providers or specialists.
Benefit #2: Telehealth Minimizes Strain on Facilities
The pandemic has brought with it a threat of beds and equipment shortages in hospitals. Telehealth visits, however, allow providers to determine which patients can be seen virtually versus those who need in-person care. This results in fewer people taking up the resources in hospitals and emergency facilities, leaving those resources available and ready for the patients who need to be seen in person.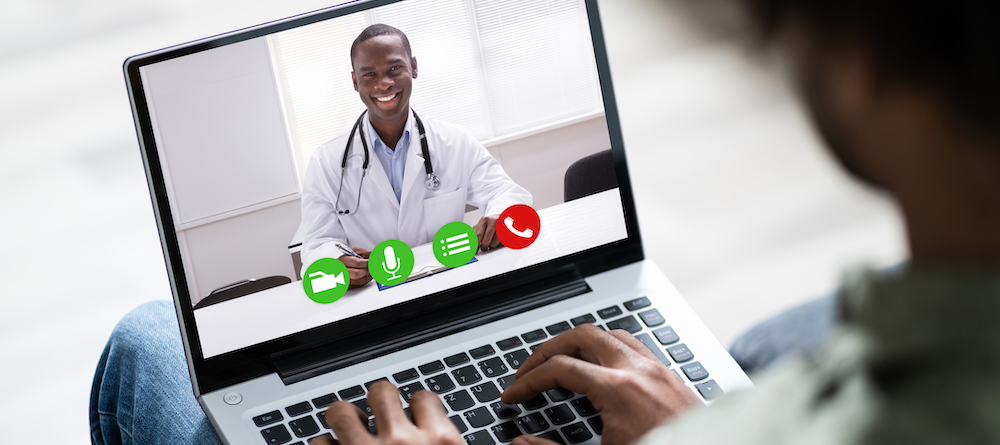 Benefit #3: Telehealth Reduces the Spread of Coronavirus
Virtual appointments limit the risk of spreading the virus between the general population and healthcare providers. This protects those most vulnerable to COVID-19 like the elderly, the immunocompromised, and those with underlying health conditions. But they also help protect physicians and other healthcare workers by limiting the number of patients with whom they come in direct contact and thus the opportunity for germ transmission.
Benefit #4: Telehealth Saves Time and Money for Patients
Another benefit of telehealth is the cost and time savings for patients. If an appointment can be conducted virtually, there is no need to take time off work or spend time driving to and from the doctor's office. And, if a patient has school-age children who are at home doing remote learning, it prevents the patient from having to find childcare as well.
Benefit #5: Telehealth Helps Preserve Crucial Personal Protection Equipment
Due to the current global pandemic, Personal Protection Equipment, or PPE, is in high demand. Because telehealth allows for virtual triaging of patients, it lets physicians determine whether or not the patient needs to be seen in-person. This, in turn, prevents multiple touch-points where the clinicians would need to put on PPE, saving it for those patients who truly need to come in.
Telehealth is likely here to stay and will only continue to expand. Certain areas of medicine are also growing in demand like emergency medicine, internal medicine, anesthesiology, and family medicine. Learn more about all the medical specialties and subspecialties, find out how you can apply for medical school, and discover if you might be a great fit to become a family physician.