Back to Blog
8 Signs You Should Consider Becoming a Family Physician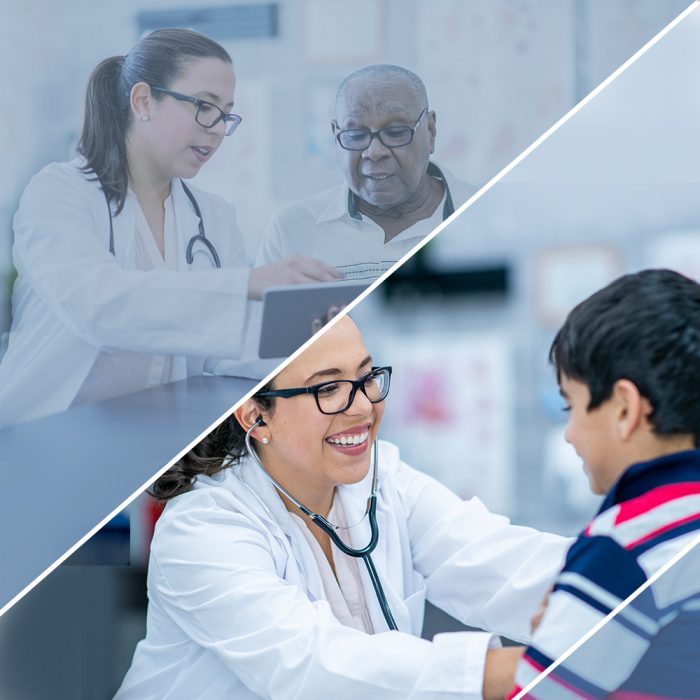 Many individuals who have plans to attend medical school are still unsure of what type of doctor they'd like to become. With so many fascinating medical specialties to pick from, it can be hard to choose just one. 
You might be surprised to discover that this feeling of indecisiveness is actually very common among family physicians. Many choose this field so they don't feel too limited. Keep reading to find out whether you share any other characteristics with these doctors.  
You might be a good family physician if … 
1. You crave variety in your work
What do family physicians do exactly? A little bit of everything! Sometimes called family doctors, most will tell you that no two days are the same. And that's exactly how they like it. 
"I chose a career in family medicine because I enjoy taking care of people of all ages and backgrounds," reflects Dr. Lisa Doggett, a family physician and medical director for AxisPoint Health. "And I like the variety of clinical cases."
Going into a highly specialized field could actually leave you wanting more. Some end up becoming a family doctor because they don't want to limit themselves to one facet of medicine. This was the case for Dr. Robert Raspa, a family physician and former board member of the American Academy of Family Physicians (AAFP).
"What students will notice as they complete their rotations is they'll find very positive things in each rotation," Dr. Raspa says. Choosing family medicine allows these future MDs to do a little bit of everything.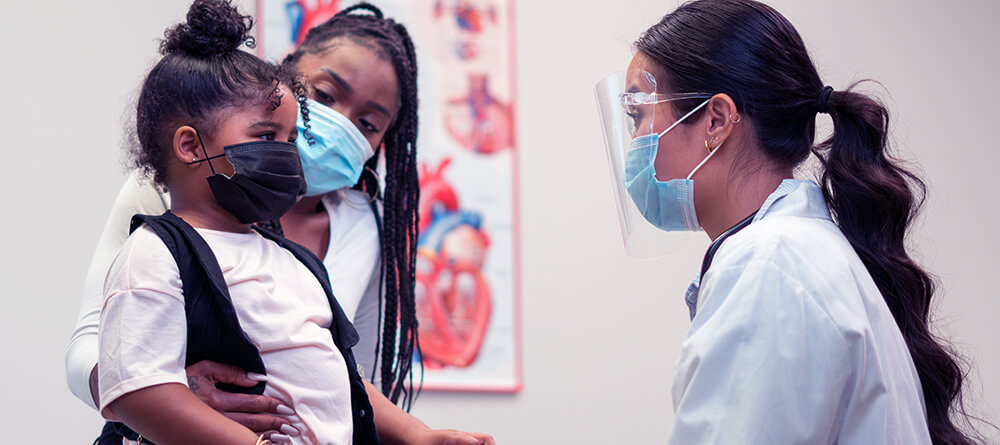 2. You're great at solving problems
Not everything is straightforward in medicine. Two patients with similar symptoms could have vastly different health issues. Family physicians need to maintain a clear head and devise a treatment plan in these situations. 
"We're pretty good at handling uncertainty," Dr. Raspa says. 
Family physicians may have to get a little creative as well. Plan A might not be an option for patients who are unable to afford health care, for example. Dr. Doggett experienced this firsthand when she was still in clinical practice. 
"We're pretty good at handling uncertainty."
"I am a resourceful and creative problem solver," she says. "Those skills were essential when caring for those with limited means."
3. You're a natural communicator
It's not enough to just have great technical skills and to stay on top of continuing education requirements in family medicine. You also have to be able to empathize with patients and convey information to them and their loved ones in a way that's easy to understand.
"You will always be learning, and you will always have to look things up, but bedside manner makes all the difference," says Dr. Latisha Rowe, a family physician and founder of The Rowe Network. 
As communities continue to diversify, the ability to communicate in other languages is becoming more important. Dr. Doggett suggests medical students learn Spanish if possible.
"Being able to communicate well in Spanish will be a huge asset and make you a stronger candidate for almost any job," she says.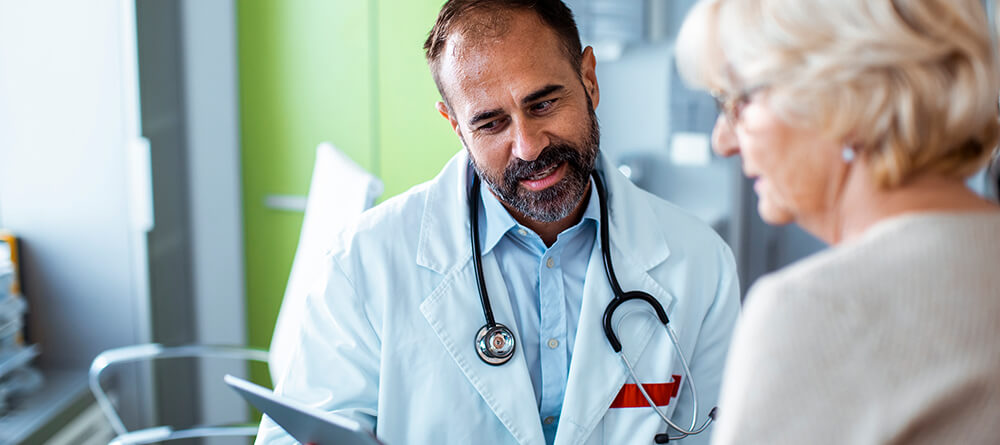 4. You enjoy building meaningful relationships
If you are often called a "people person," you'd be wise to consider becoming a family doctor. Family physicians typically see the same patients year after year.
"You have to really value interpersonal relationships," Dr. Raspa advises. "And you don't have to be an extrovert." 
Family medicine may even be more relationship-oriented than other primary care specialties. This is because family physicians see patients of all ages. They might even have a number of patients who are related.
5. You're comfortable calling the shots
While doctors typically work as part of a larger healthcare team, family physicians need to be comfortable taking the reins. They're the ones who facilitate communication with other providers. Family doctors are also expected to treat patients with any number of health issues. 
 
"You should feel like you can handle a really broad range of problems without needing somebody else there to bail you out," Dr. Raspa says. 
6. You'd enjoy job security
There is huge demand for more primary care physicians. The Association of American Medical Colleges (AAMC) projects the shortage of primary care doctors, which includes family physicians, could reach up to 48,000 by 2034. It's easy to see why employment of family physicians is expected to grow five to seven percent through 2029. 
"Jobs for family physicians are everywhere—there is no shortage of opportunity.
"Job security wasn't a primary factor in my decision to become a family doctor, but it is a great advantage," Dr. Doggett says. "Jobs for family physicians are everywhere—there is no shortage of opportunity."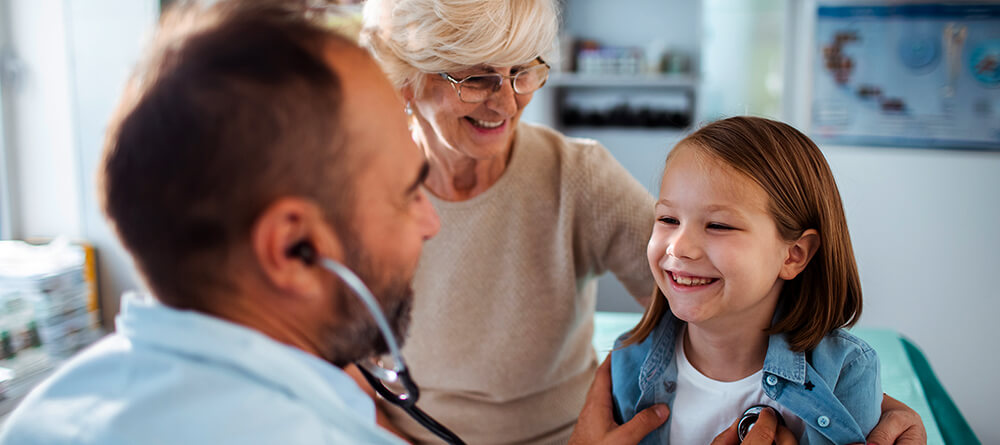 7. You like to have options
Even if you're certain that you want to pursue traditional practice, it's nice to know that family medicine affords plenty of different opportunities. Advancing healthcare technology has helped create positions that once seemed like far-fetched ideas. 
 
"With telemedicine on the rise, you can do primary care from home or practice internationally if you choose," Dr. Rowe mentions. 
 
Some family doctors ultimately wind up in careers that don't involve direct patient care, like Dr. Doggett, who has since transitioned to a non–clinical position. 
 
"The range of career options—even outside of traditional practice—is tremendous," she says. 
8. You want to serve a greater purpose
Dr. Raspa says one commonality among those who choose to become a family doctor is the desire to come back and serve their own community once they're ready to practice. And he's not the only one who thinks so. 
"If you want to serve your community, family medicine is the way to go," Dr. Doggett advises. "A lot of disadvantaged communities need primary care doctors to help deal with the disproportionate amount of chronic disease." 
Are you a natural fit for family medicine?
While not everyone is cut out for a career as a family physician, those who choose this route often find their work incredibly rewarding. They get to enjoy the variety they desire and fill one of the most vital roles in healthcare.
Feeling inspired to start planning for your future as a family physician? Attending medical school is an obvious requirement, but you first need to get accepted. Learn more about the road ahead in our article "Understanding the Medical School Application Process." 
This article was originally published in 2019. It has since been updated to include information relevant to 2022.