Back to Blog
What It's Like Attending Medical School Online: Firsthand Advice from SGU Students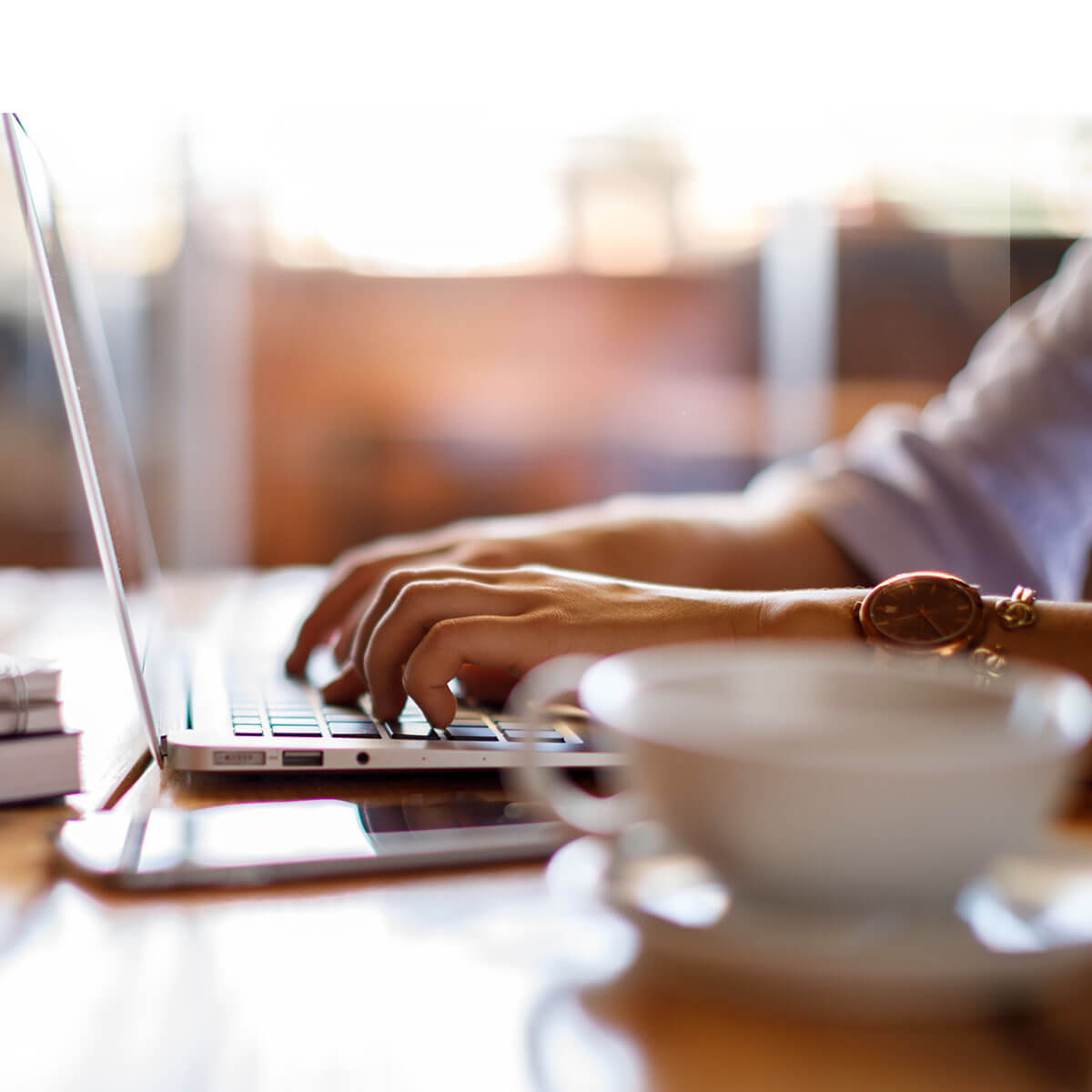 The COVID-19 pandemic has forced everyone to adapt to a new normal, students included. But the task of shifting your studies from in-person learning to a fully online classroom can feel particularly daunting to medical students.
With labs to complete and clinicals on the horizon, aspiring MD students may wonder whether they'll be adequately prepared to practice medicine if they end up having to attend medical school online.
We spoke with four St. George's University (SGU) School of Medicine students who experienced the pandemic-driven online learning environment firsthand. Learn some of their most important study tips for medical students and find out what you can expect from the virtual learning experience in medical school.
What was your initial reaction to having to attend medical school online?
No one understands the true necessity of making adjustments for the sake of public health more than the medical community. "I was glad SGU took the lead early on and had students move to a distance learning model," Hannah Terefe says. "As a future healthcare provider, it's important to me that my school prioritizes the health and safety of its students and faculty."
"As a future healthcare provider, it's important to me that my school prioritizes the health and safety of its students and faculty."
Other students have been equally understanding of the decision to temporarily shift to virtual learning. "I knew the situation necessitated it, but I also knew that being able to adapt to the ever-changing landscape of the pandemic would help in my future career as a doctor," explains Lindsey Wilburn.
But acknowledging that this change in learning modalities is an essential precaution doesn't erase the concerns students may have about attending medical school online. "While I thought SGU's decision to move to a distance learning model was a necessary one that fit well with the climate of COVID-19, I had some concerns that certain opportunities would be less available to me," Sara Conway admits. "But I quickly found out that SGU had adapted very well in a very short amount of time."
Terefe agrees that the idea of attending medical school online was initially intimidating, but feels that SGU did a great job of easing the transition for students. "I knew I would be provided the resources I needed to succeed," she adds.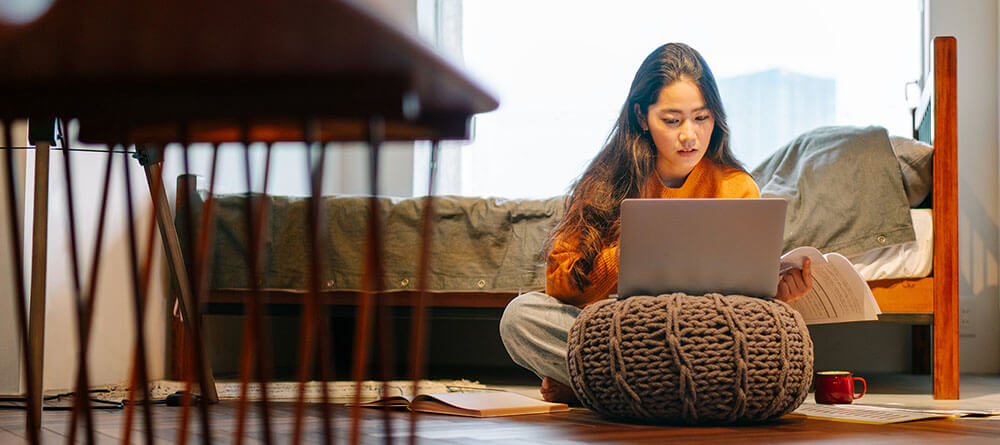 What is it like to be an online medical student?
Your dreams of becoming a doctor shouldn't be deterred due to pandemic-related campus closures. That's why the School of Medicine at SGU is dedicated to providing medical students choosing to stay online with the same knowledge and expertise that their classmates in Grenada can expect.
Students have exposure to scientific literature, faculty-developed videos, and other content formats to aid in their learning. Faculty have been trained to deliver content through virtual platforms like Zoom and Skype, making it possible for instructors to engage with students while supporting their learning from afar.
Some students feared their medical training would suffer from the lack of hands-on experience in the online classroom environment. "I'm a very hands-on person, and I learn through interaction. So having that aspect of my education put on hold was a challenge," Wilburn says.
While instructors and students have had to adjust to a new way of conducting labs, for example, the state-of-the-art technology at their disposal has made interactive learning possible, even from a distance. SGU has developed a virtual anatomy curriculum that provides students with online experiences with cadaveric and virtual specimens.
"SGU worked out a great system on Zoom where we still did dissections that were relevant to the course material, with an overhead and a front-facing camera on the doctor doing the dissection," Conway explains. "I found that, in this way, we as students were able to get an even better view of what the presenters were doing than if we had been in the lab watching the same thing."
There are also other surprising advantages to starting medical school online. "I think the comfort and convenience of studying from home was a huge plus," Brigette Obokhae says. "As medical students, stress is our baseline, so having family support around you daily is great."
"I think the comfort and convenience of studying from home was a huge plus."
The flexibility afforded to online medical students is a hard benefit to ignore. "I can be doing laundry, preparing a meal, or taking a nap in between classes, which is hard to do when you're in person and would otherwise have to commit to packing up your materials and commuting back home," Conway says. "I have the freedom to choose where to study and how to go about my day."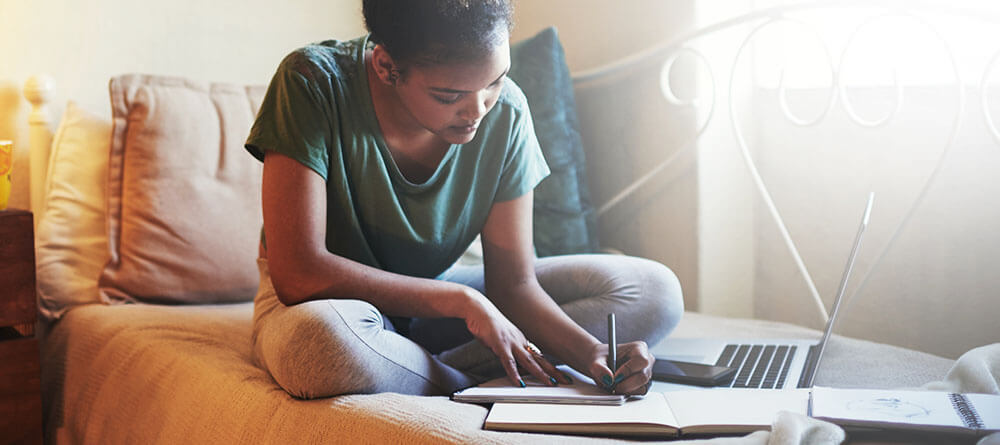 How can online medical students be successful?
During a global pandemic, attending medical school online is unfortunate but necessary. But there are a number of ways you can set yourself up for success as you embark upon this unconventional journey. Consider these three tips for medical students from other SGU students who attending classes online.
1. Cultivate your space
One issue some medical students encounter when studying from home is the fact that they don't live alone. If you have roommates or family members with whom you share a space, it can be hard to stay on task. "It can be difficult to find somewhere quiet to take exams," Terefe says, explaining that you may have to be intentional about finding a space that promotes productivity.
Conway found it difficult to switch her brain into 'work mode' when studying at home, so she designed a study space that would help optimize her focus. "I was able to remove distractors from my room, such as the TV and game console I had," she explains. "I also bought a printer and some whiteboards to make it feel more like an office than a hangout space."
Another distraction Conway encountered while attending medical school online was the fact that she lived with her family. In addition to cultivating a quiet, calm space to study, she found it helpful to set boundaries with the people in her life. "With a combination of verbal communication and some signage on the door, we were able to develop a system that worked and found a good balance," she shares.
2. Be intentional about building relationships
One of Wilburn's primary concerns about learning online was missing out on the opportunity to fully integrate herself into the community of fellow medical students. "I knew I was going to have to put more initiative into certain aspects of my education," she says.
Obokhae agrees that it's easy to feel isolated when studying from home. But she learned that, if you're deliberate about getting involved, you can still feel like you are part of the SGU community. "We set up multiple groups across different platforms, so I felt I still had a peer support system," she explains.
"We set up multiple groups across different platforms, so I felt I still had a peer support system."
There are also virtual welcome sessions available where students can meet their classmates, ask questions they may have, and glean insight into the virtual classroom experience. "I actually think I was able to meet people that I probably wouldn't have come across if we were learning in person," Wilburn says.
She goes on to say the best thing you can do when attending medical school online is to get involved. Form study groups, join student organizations, and reach out to classmates in your area. "You can always adapt to the different academic challenges associated with distance learning as long as you maintain that community connection."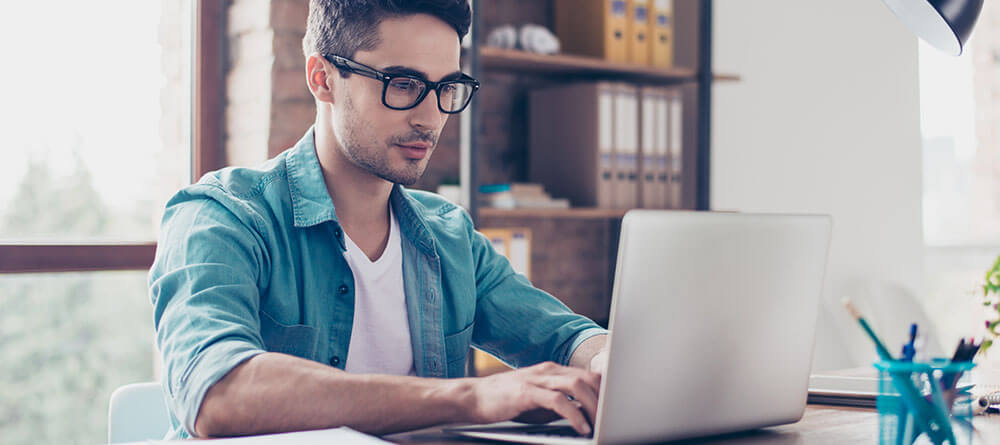 3. Utilize every resource available to you
In the thick of so much change, SGU has remained committed to ensuring its students feel fully supported in their journeys through medical school. "I worried initially that I would not have as many resources online as I would have had if studying on campus," Conway shares. But she was pleasantly surprised to find that all her needs as a virtual student were met, pointing out in jest that the only service she really missed out on by learning online was the campus gym.
"In my first year of online learning, I was able to attend office hours with professors, participate in tutoring sessions with upper-term students, meet with learning strategists from the Department of Education Services, and get advice for managing all of it and maintaining a healthy headspace by meeting with counselors from the psychological services department," Conway explains. "I truly never felt like I was at a disadvantage."
"I truly never felt like I was at a disadvantage."
The key is to ask for help when you need it. Obokhae recommends even taking advantage of the resources when you're not necessarily struggling, because everyone is eager to help you succeed. "At SGU, we're all in this together; there are so many people who are rooting for you and willing to help," she adds. "I would recommend using every resource that the school provides."
Make the most of your medical education online
The need for qualified physicians is never more apparent than during a public health crisis. That's why the prospect of starting medical school online won't stop aspiring physicians from pursuing their calling, especially when they're surrounded by like-minded peers.
"For me, it's all about perspective—can you adapt to a new environment and utilize the tools you've been given for success, even when things around you are changing?" Wilburn poses, pointing out that this is an ability you'll likely need if you want to be a successful doctor.
Looking for more advice on how to succeed in medical school? Check out our article "Doctors Offer Insider Tips on How to Study in Medical School"