---
08.05.2020
As COVID-19 shifts the way we live, it also shifts the way we learn.

St. George's University School of Medicine has built comprehensive distance learning programs for our basic science students. Starting in July of 2020, our lectures and labs will be 100% live online to create a face-to-face experience until we are able to resume on-campus classes.

We realize that our students' dreams of becoming doctors shouldn't be deterred because our campus is currently closed due to COVID-19 protocols. We are dedicated to continue bringing our expertise and knowledge to them.

It's vital for students to feel supported and properly prepared for their exams — and SGU School of Medicine is rising to that challenge.

Below are answers to some of the questions that our current, as well as prospective students, may have about distance learning and how SGU is planning to accommodate.



Will I Get the Same Level of Education from Distance Learning?
The School of Medicine at SGU is committed to giving our students the unique in-person classroom experience that they are expecting while attending their basic science classes online. This approach allows them to fully immerse themselves in the course material, and the classroom experience, from wherever they are in the world.

"I like the fact that you are able to set your own schedule and learn at your own pace, especially if there are recordings of the lectures. It has definitely been something I did not expect to have preferred. It gave me flexibility to not only succeed academically, but also allowed me to allocate time towards doing things I love: including reading, cooking healthy meals, and going biking with my partner."
Stephanie Chen, School of Medicine

Students receive the same high-level, quality education as they would get on campus. With extensive distance learning resources, our program meets the same criteria and rigorous academic standards. These courses apply our traditional, face-to-face delivery in terms of credit hours and academic requirements.




Both synchronous and asynchronous lectures will be available to enable blended learning and to support different learning styles.


Directed learning resources and activities will involve high-quality, SGU-customized and generated images and animations.


Students will have exposure to scientific literature, faculty-developed videos, and other content formats.


New clinical cases are constantly being added to the curriculum.



"I made so many new friends, who I now study with daily, after moving to an online structure." Sibel Dikmen, School of Medicine Student, Term 5
What Can I Expect as an Online Medical Student?
Our distance programs include integrated, multidisciplinary, clinical case-based live small groups that are led by trained MD facilitators. And, to make life even easier for students, recordings and other resources will be made available for self-paced, independent study.

"I feel that I have more time to study. I don't have to account for time driving to/from campus or even just moving around campus from class to a study hall. I also feel that (at least from last term) it's self-paced so it's easy to prioritize what you want in the order you want. I keep contact with fellow students via WhatsApp, Instagram, and Snapchat. The majority of students in my term are participating in a group chat. Facebook Rooms is great too!"
Claudia Muller Moran, School of Medicine Student

"My original small group last term grew very close and they were extremely supportive and willing to help each other out. It is this culture we created for one another that has enabled us to put our best foot forward and make the best out of the online learning experience."
Stephanie Chen

Some of the features of the online learning program include live content including lectures, small groups, and interactive multiple-choice question sessions. This multi-layered approach will provide a dynamic and social learning environment.

We are also using integrated clinical skills training across multiple basic sciences terms, using high-quality videos and procedural resources. You can expect to find streamlined electronic delivery of multiple-choice examinations, all with USMLE-standard image-based questions.

"One thing I really enjoyed was taking things at a different pace than I had in Grenada. I was able to set up a little home gym that allowed me to wake up at a time more reasonable than 4:30 am to make sure I had fitness included in my everyday routine. Surprisingly I also made so many new friends, who I now study with daily, after moving to an online structure."
Sibel Dikmen, School of Medicine Student, Term 5

We have cultivated a diverse range of clinically relevant and highly topical electives, provided by basic sciences and clinical faculty to enable the fulfillment of credits necessary for graduation, including:




Virtual Infectious Disease rounds as preparation for each small group


Modeling the process and thinking for subsequently working through clinical images


Daily (M-F) 60-second "Meet a Microbe" podcasts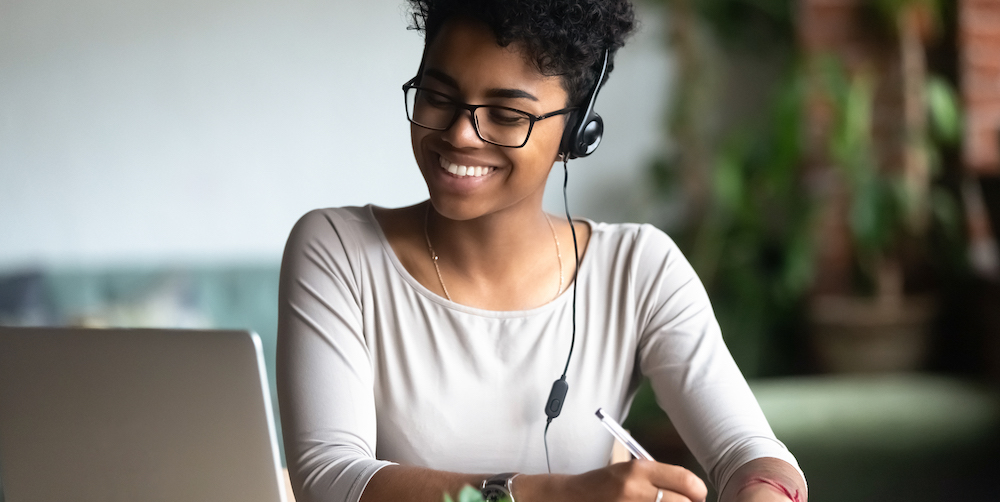 How Will I Be Supported by SGU While I'm Learning Online?
Our dedication to providing our students with an incredible support system and online learning resources is part of what makes SGU stand out as a medical school. Bringing our classes online will not change that.

Our technologically competent faculty with substantial experience in content delivery will instruct via social platforms including Zoom, Skype, and Panopto, allowing them to engage with the students while supporting their learning.

"I think that hearing from the Deans each week allows students to see that real concerns are being brought to the leadership of our school and that their SGA representatives are working hard to be the best student advocates they can be!"
Sibel Dikmen

SGU will offer multiple electronic points of contact to allow students to speak with our faculty and is making every effort to keep the communication lines open at all times. These efforts will include live facilitator-led small groups as well as one-on-one real-time appointments.

We will also offer:
Open drop-in office hours
Online discussion to fully support student learning
Dedicated online academic advising via AADS office for all SOM students in Terms 1 to 5 and who are studying for USMLE. Advisors can assist with all aspects of the academic experience at multiple points throughout the academic term.
Special arrangements for small groups to support students in substantially different (+5 hours relative to ET) time zones
Comprehensive IT support before and during exams

"The world needs leaders right now. It's a truly amazing opportunity to be able to go to medical school and be a part of the social change that is occurring right in front of our eyes."
Stephanie Chen
Even though we cannot be together right now, we want you to know that SGU is here for you — every step of the way.

SGU is the largest provider of US first-year residencies, and its graduates have practiced in the top 20 healthcare institutions nationwide. Find out all the reasons why students love SGU.
Learn More
---