Back to Blog
SGU Students Describe What It's Like Living in Grenada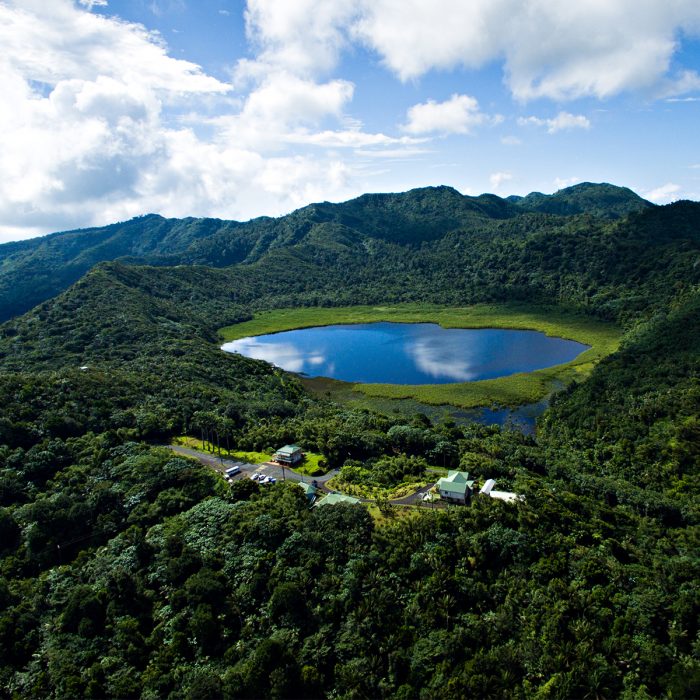 Now that you're preparing to attend St. George's University (SGU), you may be growing more curious about what it's actually like living in Grenada. Perhaps you wonder what must-try foods to seek out, how you'll get around, or whether alumni enjoyed their time on the island.
"I'm biased, but I loved Grenada," reflects Dr. Whitney Morgan, an SGU graduate and resident physician at the University of Tennessee Saint Francis Family Medicine Program.
Living in Grenada: SGU graduates and students share what you should know
We spoke with Dr. Morgan and a few others to hear about their experiences living in Grenada. If you're anything like them, you'll be settled in no time.
1. There's both on-campus and off-campus housing
All incoming medical students, except for those with certain exceptions, must live on campus for their first year. That means you don't have to hunt around for apartments before classes start. It's a huge help for students who aren't able to visit campus prior to starting school.
"I think having the comfort of that was really nice," says Lauren Sussman, an SGU graduate and resident physician at the Albany Medical Center Pediatrics Residency Program.
Staying in the on-campus accommodations is a great way to develop friendships with roommates. And it certainly doesn't hurt that housekeeping is included. That said, some students like Dr. Morgan do end up living off campus during their time at SGU. She quickly identified a great alternative.
"I just saw it, and I loved it from first sight," she recalls. "I went back over there the next day to find the landlord. He showed me the unit, and I told him I wanted it."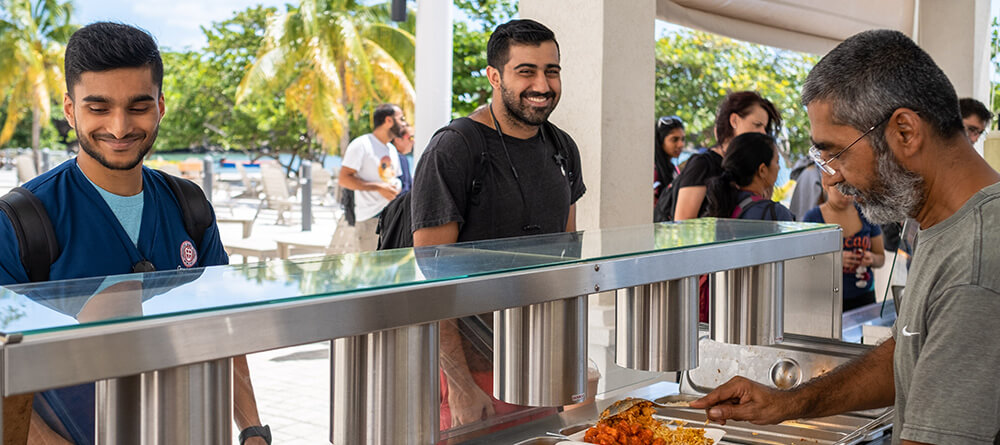 2. In Grenada, students have multiple options for getting around
Dr. Sussman and fourth-year SGU student Lindsey Jones were both big fans of the free SGU shuttle buses. In fact, the stops are often in remarkably convenient locations.
"I could just walk outside my apartment, and bam, the bus would pick me up right there," Dr. Sussman shares.
If you'd prefer to purchase or rent a car, you can obtain a license by going to one of the police stations to complete a few basic steps. Just keep in mind that you need to drive on the left side of the road in Grenada.
If you are considering purchasing a vehicle, know that it's common for incoming students to buy a low-cost car from a student leaving the island.
3. You'll have access to everything you need
In Grenada, grocery stores and other shops have all the basics you need. Stocking up on food and household items is as simple as taking the bus.
"The grocery store is kind of in this mall area, so you can do one-stop shopping for everything you need," Dr. Sussman explains. But she does recommend bringing your own cosmetics and toiletries if you prefer specific brands.
If there are particular items that you know you'll need or want, make sure to bring them with you or ship them, Jones advises.
While Grenada uses Eastern Caribbean dollars, it's straightforward to access money and pay for items. Most Caribbean med schoolstudents use the on-campus ATM rather than opening a local bank account. Jones says she typically took out larger sums of cash to offset fees. She kept any money that she didn't want to carry around with her in a safe.
4. Staying connected to your friends and family is simple
Many students connect the smartphones they already have to the readily available Wi-Fi throughout Grenada to send messages and make audio calls through their preferred platforms.
"The only time I didn't have Wi-Fi was if I was on the bus going someplace," Jones explains.
If you do want to communicate with regular calls or messages, you could purchase an inexpensive global system for mobile (GSM) phone and a plan. It's also possible to purchase a subscriber identity module (SIM) card kit if you already own a GSM device with 850Hz frequency. Some wireless plans even allow you to enable international capabilities.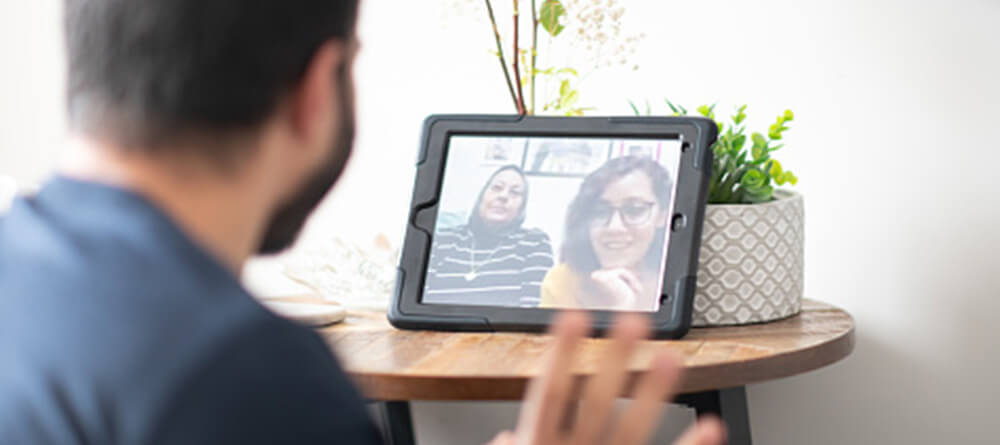 5. It's wise to be selective about mailing and shipping items
Students have a school mailbox to receive items, but many find they don't use them frequently. Standard mail sent from the US, Canada, and UK may take a few weeks to arrive in Grenada, so it's a good idea to bring everything you'll need with you on the flight.
If you forget something, Dr. Sussman recommends coordinating with a friend who plans to have family visit. Simply ask your loved ones to send the items to your friend's family, and they can bring the package on their flight.
6. You might need to adjust to the weather
The warm climate in Grenada, SGU students will tell you, can take some getting used to depending on where you're from. It's typical for highs to reach into the 80s year-round. While the rainy season is usually during the summer months, plan to encounter precipitation anyway.
"Don't forget to bring your raincoat," Dr. Sussman suggests.
7. You should take advantage of unique opportunities
Food enthusiasts should embrace the chance to try some local flavors. "I loved the food—I like to eat!" Morgan enthuses.
There are also tons of fun things to do, including scuba diving and touring the island.
"If you want to do something or if your friends are going and you have the time, just do it," Jones encourages.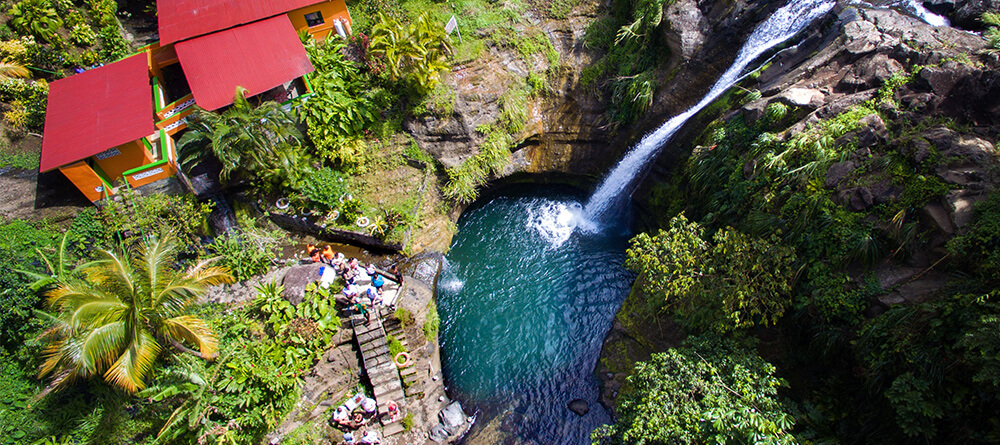 8. Your fellow students are happy to help
One of the greatest things about SGU's network is they're always happy to help each other. Dr. Sussman highly encourages getting in touch with a current student to gather more insight, especially if you know you aren't going to be able to visit Grenada in advance.
There are also tons of student clubs and organizations. You can even join Facebook® groups where students post about off-campus housing or items they're selling.
"There's so much information about places to live," Jones says. "I pretty much just took a recommendation from somebody."
Make the most of your new home
Living in Grenada isn't all that different than living anywhere else. Most students adjust to their new home away from home quickly, and many say it's an ideal place to study and focus on securing a residency placement.
Interested in experiencing SGU without booking a trip? Explore campus life by taking our virtual tour.
*This article was originally published in September 2019. It's since been updated to reflect information relevant to 2021.