Back to Blog
What Does an Orthopedic Surgeon Do? A Look at This Surgical Specialty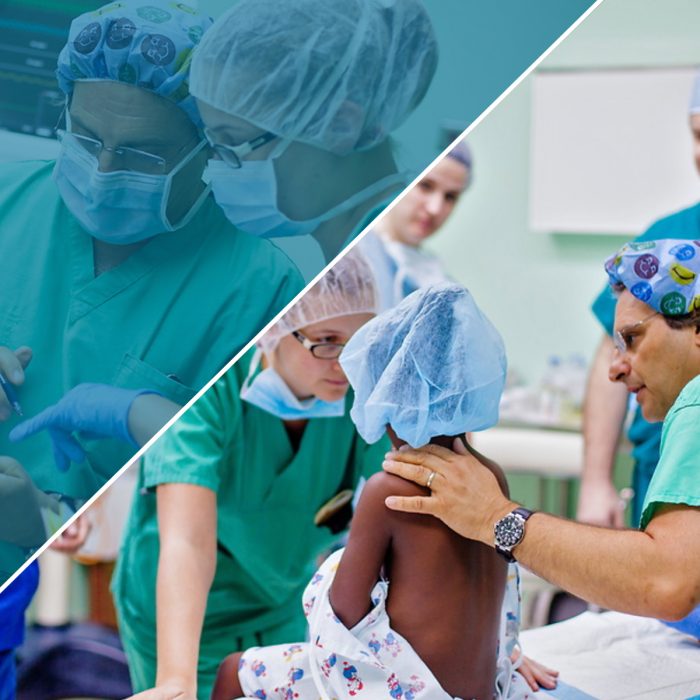 Over time, you've come to the realization that the activities you most enjoy result in something tangible. Perhaps you get a thrill from scoring goals on the soccer field. Or maybe you crave the sense of accomplishment you feel after putting your skills to use building a model structure. Involvement in these types of hobbies could actually inform your eventual career.
In this article, you'll learn:  
What a day in the life of an orthopedic surgeon can look like

 

What skills are required to be a successful orthopedic surgeon

 

How to become an orthopedic surgeon

 

How much money orthopedic surgeons make
What Does an Orthopedic Surgeon Do? A Look at This Surgical Specialty
Orthopedic issues are one of the most common reasons patients seek medical care in the US. It's no surprise that orthopedic surgeons are in high demand. If you're a detail-oriented person who values precision and tangible results, it could be an ideal medical specialty for you.  
But what does an orthopedic surgeon do, exactly? And what steps do you need to take to become one? We spoke with some practicing orthopedic surgeons to get some answers to these questions and more.  
What do orthopedic surgeons do in a typical day? 
"Orthopedic surgeons are doctors who treat diseases of bone, muscles, ligaments, and tendons," explains Dr. Nickolas Garbis, orthopedic shoulder and elbow surgeon at Loyola University Medical Center. "There are a variety of different treatments an orthopedic surgeon can use depending on the condition." 
It's fairly common for orthopedic surgeons to divide their time between outpatient clinic work and performing surgeries in the operating room (OR). This is certainly the case for Dr. Derek Ochiai, who serves as a sports medicine surgeon at Nirschl Orthopedic Center. "I treat bone and joint conditions that either require conservative treatment—such as medications, bracing, casting, and physical therapy—or surgery," he explains.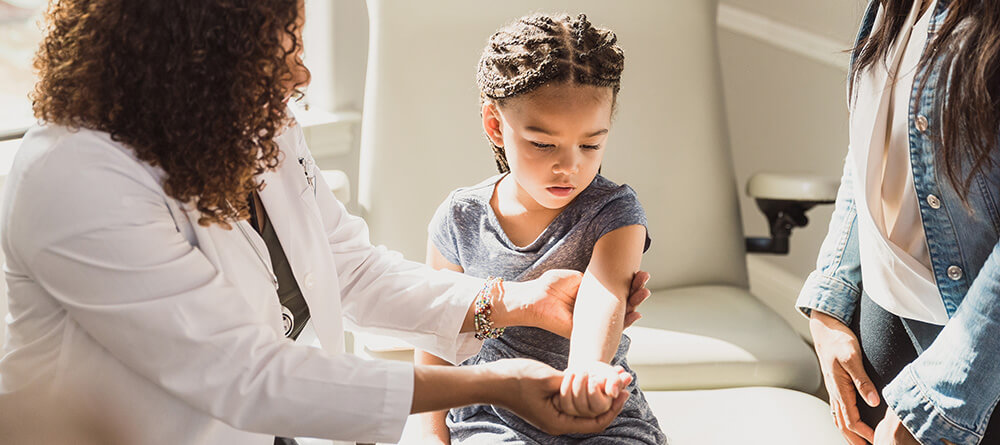 Much of Dr. Ochiai's work as a sports medicine surgeon involves arthroscopic procedures, which are performed by making small incisions to insert tiny cameras and surgical instruments into joints. His most common procedures focus on treating injuries of the hip, rotator cuff, and anterior cruciate ligament (ACL).   
But orthopedic surgeons in a different subspecialty may perform entirely different procedures. Dr.Garbis, for example, focuses mostly on arthroscopic shoulder and elbow surgery, as well as full shoulder replacement.   
"Some of my time is spent completing patient notes and operating reports," he elaborates. "In addition, I am sometimes on call, which involves covering acute patients in a hospital or traumas that may come in."   
As an orthopedic surgeon, it's clear your typical daily responsibilities will largely depend on your area of focus. That said, some of the most common issues physicians will treat with orthopedic surgery include the following:  
Broken bones

 

Painful joints

 

Sports injuries

 

Bone tumors

 

Carpal tunnel

 

Osteoporosis

 

Arthritis

 

Hip dysplasia

 
What skills do orthopedic surgeons need? 
Orthopedic surgeons are known for their ability to perform incredibly precise procedures. As Dr. Ochiai points out, many of them involve the use of fiber-optic cameras and very small instruments. It's essential that you have the strong fine motor skills required for this type of work.  
Physicians across specializations are required to stay up to date on the latest techniques in the field of medicine—and orthopedic surgeons are no exception. In fact, this medical specialty has experienced some rapid changes over the last several decades.  
Arthroscopic surgery is one example, but there are many more. Dr. Garbis notes that during his time in the field, he's seen significant advances in visualization techniques, and even the use of 3D printing to create patient-specific treatments. 
Surgeons also spend a fair amount of time consulting with patients, so strong interpersonal skills and empathy are important. And the best orthopedic surgeons all maintain a strong sense of humility. With so many subspecialties, you might not always be the best surgeon to treat a patient's condition. Dr. Ochiai says you should be able to recognize whether referring the patient to someone else will ensure they received the best possible care.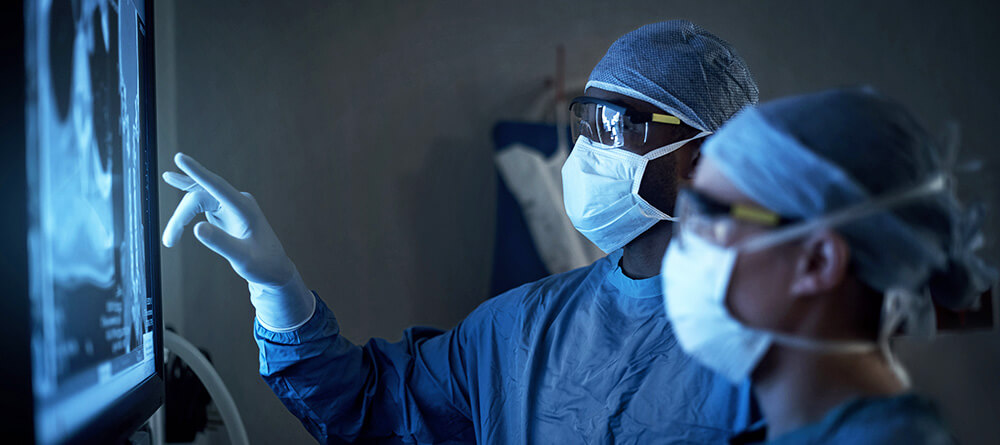 How do you become an orthopedic surgeon? 
As with all surgical specializations, becoming an orthopedic surgeon requires a substantial amount of education and training. After obtaining your bachelor's degree, you'll need to graduate from a four-year medical school, pass each portion of the United States Medical Licensing Examination (USMLE), and secure a medical residency.  
Because postgraduate programs for orthopedic surgery are incredibly competitive, you'll need to work hard to secure strong USMLE scores and make a good impression during your residency interviews.  
Dr. Ochiai recommends making a pointed effort to evolve your exposure to orthopedic medicine before you even reach residency. Students interested in this field should do everything they can to secure elective clinical rotations in orthopedics during their third year. It's also a good idea to try to find a physician in the field who you can shadow when you're still in the early stages of medical school.  
"Orthopedic surgery is traditionally very hard to match in," Dr. Ochiai explains. "So knowing that this is a field you want to get into early allows for more time to prepare and maximize your chances." 
While they aren't required to, many orthopedic surgeons continue their training after completing their initial residency. You can subspecialize by completing a fellowship accredited by the Accreditation Council for Graduate Medical Education (ACGME).  
These orthopedic surgeon specialties include:  
Adult reconstructive surgery

 

Foot and ankle surgery

 

Hand surgery

 

Musculoskeletal oncology

 

Orthopedic sports medicine

 

Orthopedic surgery of the spine

 

Orthopedic trauma

 

Pediatric orthopedic surgery

 
The list also includes shoulder and elbow surgery, which is accredited under either orthopedic sports medicine or adult reconstructive surgery.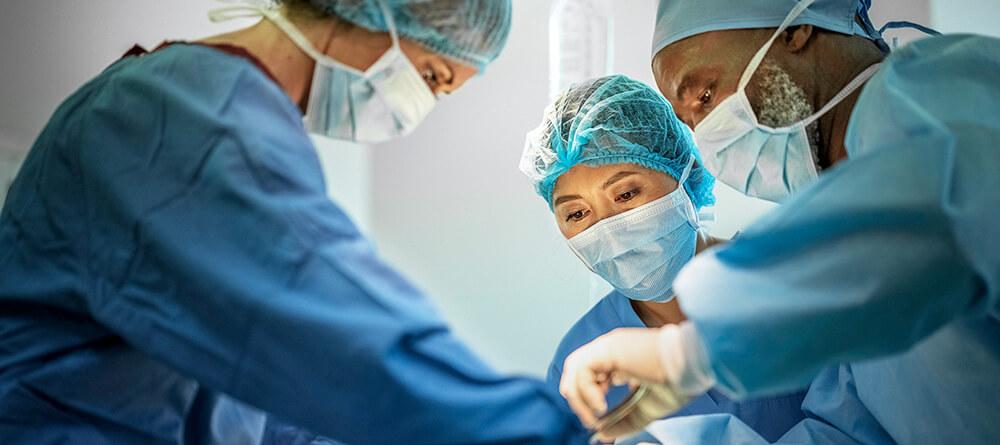 How much do orthopedic surgeons make? 
Generally speaking, specialists can expect to earn a higher salary than primary care physicians. This is particularly true of orthopedic surgeons. The most recent compensation report from Medscape shows that they're among the top earners among all physicians, earning an average annual salary of $511,000 in 2021.   
Like other medical doctors, orthopedic surgeons should also expect plenty of employment opportunities in the future. The greatest need for doctors is in the primary care space, but there's a shortage of surgeons across the US as well. The Association of American Medical Colleges (AAMC) has predicted a shortage of 14,300 to 23,400 surgical specialists by 2032. This will likely result in ample job opportunities for future orthopedic surgeons. 
Begin your path toward this cutting-edge surgical specialty
So, what does an orthopedic surgeon do? These physicians dedicate their careers to helping people feel better, move more easily, and comfortably maintain active lifestyles. From intricate surgeries to the equally important work that takes place outside the OR, working in orthopedic surgery is as rewarding as it is challenging.  
If you're curious about the possibility of improving patients' lives by becoming an orthopedic surgeon, you'll want to start by building a solid foundation for your medical training—and attending the right medical school can have a huge impact on that.  
Learn more about how you can set yourself up for success by reviewing our article "How to Choose a Medical School: 8 Things to Evaluate Before Accepting."  
Ready to start your medical school journey?
Are you considering St. George's University Medical School? If you need any more convincing, just reach out to some graduates or current students. They're happy to tell you what their experiences were like.
If you feel like SGU could be the right medical school for you, take the next step. Continue your research by visiting our request information page.
*This article was originally published in 2019. It has since been updated to include information relevant to 2022.