Back to Blog
What Is a Hospitalist? Learn What to Expect from Hospital Medicine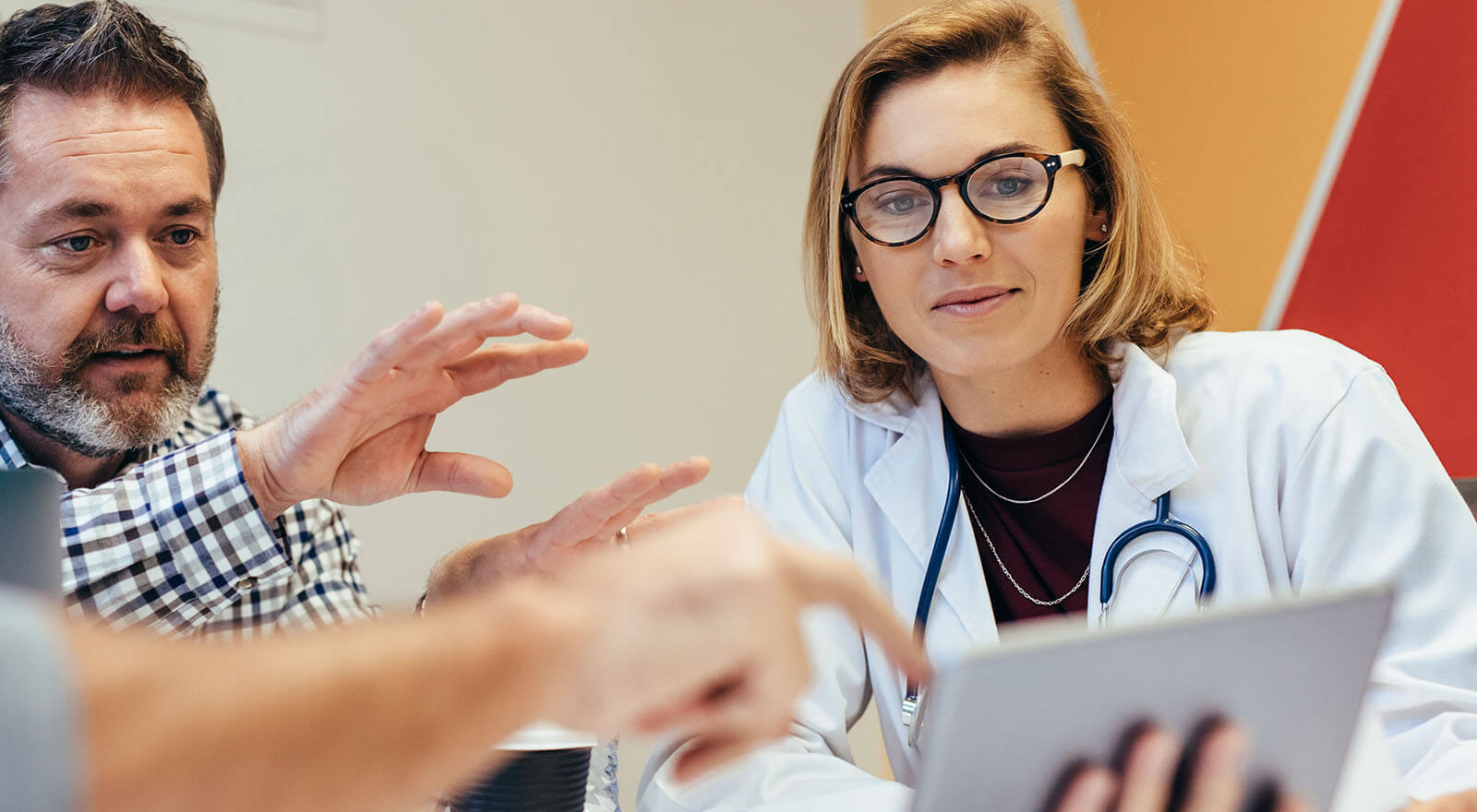 Even if you know you want to pursue a Doctor of Medicine (MD) degree and eventually work in the medical field, you may still be exploring your ultimate career goals. There's a wide range of specialties within the healthcare sector, and you want to choose one that will use your skill set and offer you the work-life balance you've been seeking.  
One option you've encountered that seems to check those boxes is the role of a hospitalist. But what is a hospitalist physician, exactly? What do these specialists do on a daily basis? 
Read on to learn more about this intriguing—and relatively new—area of medicine and see if working as a hospitalist could be a good fit for you and your career goals.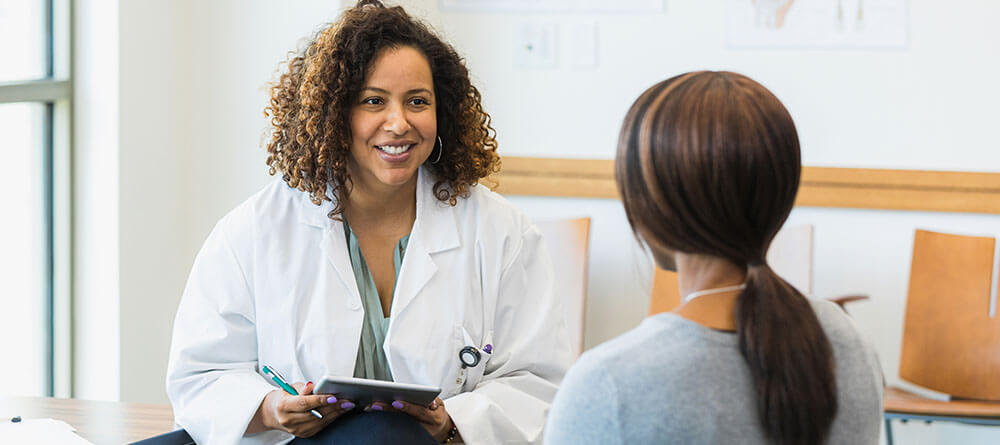 What is a hospitalist?
These licensed physicians practice in a hospital where they treat an array of different medical conditions. Hospitalists work with patients staying in the hospital due to a variety of illnesses and/or injuries. As a result, these practitioners experience plenty of diversity in their day-to-day work.  
The term "hospitalist" is relatively new, having been coined in 1996. The need for these specialty practitioners emerged from the increasingly complex nature of hospital patient cases. Once addressed by clinicians who also managed ambulatory care and other clinical obligations, it became apparent that a hospitalist role could help provide dedicated physicians to patients who needed them.  
As this gap in the medical workforce was filled, this specialized area of medicine was born—and the hospitalist model of care quickly showed value, improving both efficiency of care and overall patient outcomes. Studies have even demonstrated how hospitalists help reduce the length of patient stays. These practitioners have since become a pivotal element of the direct patient care team in hospital environments. 
What does a hospitalist do?
Because of the wide range of conditions treated in hospitals, the hospitalist job description is quite vast. These specialists provide general medical care to hospitalized patients. They lead the medical team and coordinate care for inpatients. They may examine individuals as they're admitted, ordering x-rays, diagnostic tests, and other lab work; they'll also analyze test results, order treatments and medical services, and prescribe medications.  
For example, a hospitalist may order respiratory therapy for a patient with pneumonia. Or they might prescribe antibiotics for a patient with a kidney infection. Many patients who end up in the hospital have complicated cases, sometimes presenting with multiple health conditions at once. Hospitalists can play an important role by utilizing their wide range of medical knowledge. 
Unlike specialists who work solely with one organ system or a certain patient demographic, hospitalists must maintain a working expertise in most areas. It's not uncommon for these physicians to refer patients to more specific specialists when needed, but their diagnostic abilities can set the tone for a hospital patient's care.  
Aside from clinical care, hospitalists may also pursue other endeavors. Many take on additional leadership duties, some get involved in research initiatives, and others opt to teach.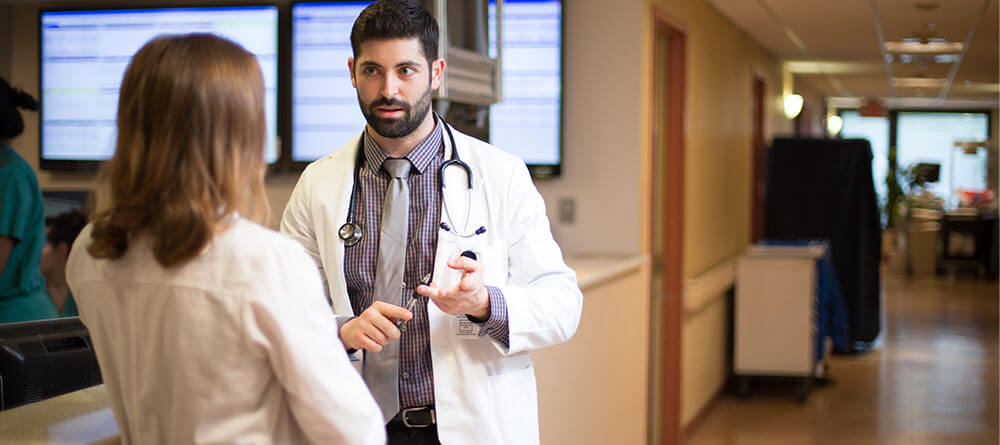 What's the difference between

a hospitalist

and

an internist?
It's not uncommon for hospitalists to be confused with internists. This is likely because hospital medicine falls under the larger umbrella of internal medicine. In fact, the vast majority of hospitalists actually train as internists. The scope of education and training internists receive is similar to the duties of a hospitalist, but these two roles are distinct from one another in multiple ways.  
While hospitalists practice solely in hospital environments, internists practice in both hospital and outpatient settings. The duration of their involvement with patients also differs; internists may work with their patients all throughout their adult lives, which can result in long-term patient relationships. 
Hospitalists, on the other hand, see patients only for the duration of their hospital stay. If a patient has a chronic condition that requires multiple visits, the hospitalist may see them more frequently. But the overall scope of this role is to treat the conditions resulting in hospitalization, not ongoing patient management.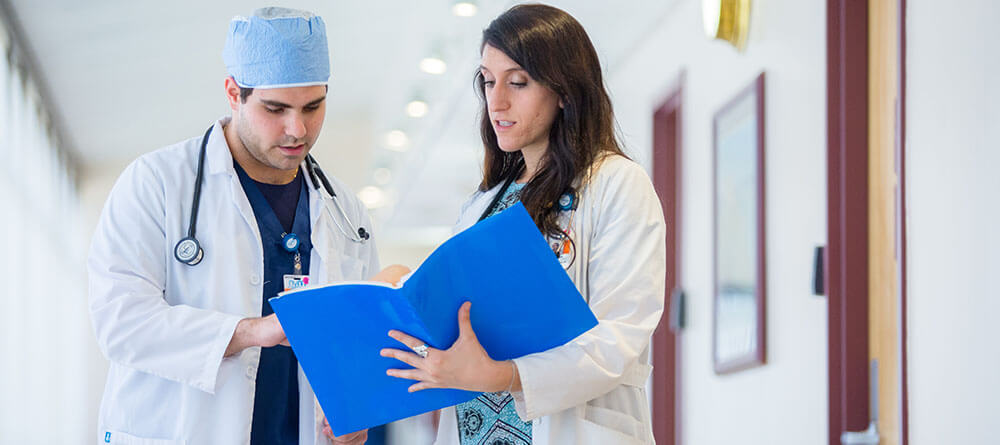 Why pursue a hospitalist career?
If you're set on a career in medicine but your interests span beyond a niche specialty, pursuing hospital medicine could be a great fit. Aspiring physicians looking for a challenging, engaging, and diverse scope of practice could thrive in a hospitalist career.  
Most hospitals employ hospitalists around the clock, meaning night and weekend shifts could be a part of your schedule. Those who seek more predictable hours may not find what they're looking for in this sector of practice.  
But if you're interested in a medical specialty that will present you with a range of different conditions and diverse cases in your day-to-day work, hospital medicine might be just what you're looking for.  
As a hospitalist, you'll have the opportunity to treat patients with conditions affecting everything from the heart to the lungs to the brain, spanning from common ailments to rare cases you may not encounter in a different sector of medicine. Hospitalists find that no two days on the job are ever the same, and many crave the challenges that come with that.  
Take the next step in your path toward an MD
So, what is a hospitalist? These physicians perform a wide range of duties and thus must be comfortable treating an array of patients. Hospital medicine is challenging and unpredictable, but it can be equally rewarding.
Before you can become a hospitalist, you'll first have to obtain your MD. For guidance on what you should be looking for in a program, check out our article "How to Choose a Medical School: 8 Things to Evaluate." 
*This article was originally published in 2019. It has since been updated to include information relevant to 2022.