Back to Blog
What Is Internal Medicine? An Inside Look at the Role of an Internist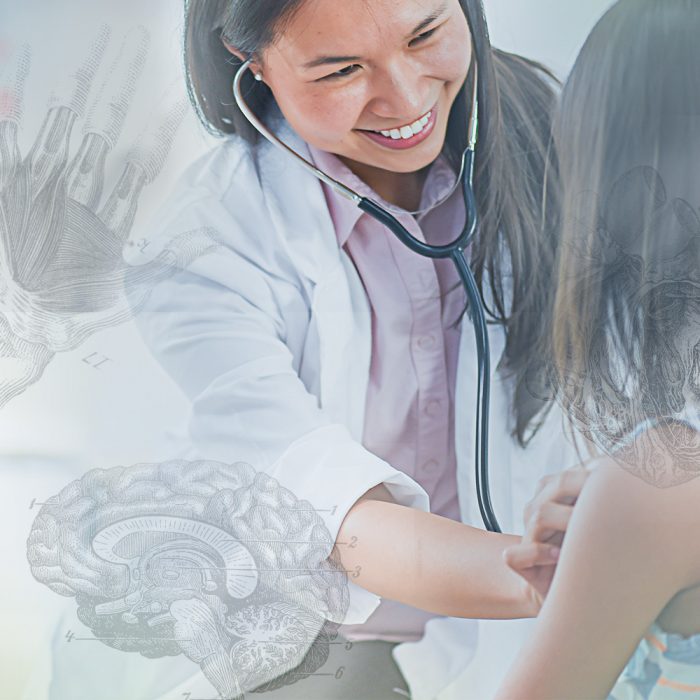 Future Doctor of Medicine (MD) students who recognize they want to establish long-term relationships with their future patients might want to consider careers in internal medicine. Those who are interested in a career that requires fellowship training should also learn more about this specialty as completing internal medicine training is an important stepping-stone to pursuing roles in cardiology, infectious disease, and other fields. While many students are familiar with primary care, they might not know much about this specific role.
You can explore this vital specialty by reviewing the information below.
What is internal medicine, and what is an internist?
Even if you've heard of this primary care specialty before, you might not have a clear "internal medicine" definition in mind. You're certainly not alone. Dr. Albert Fuchs, an internist who owns a private practice in Beverly Hills, California, is accustomed to providing an explanation of his role.
"When people ask me what I do, I say, 'internal medicine, which is primary care for adults,'" Dr. Fuchs says.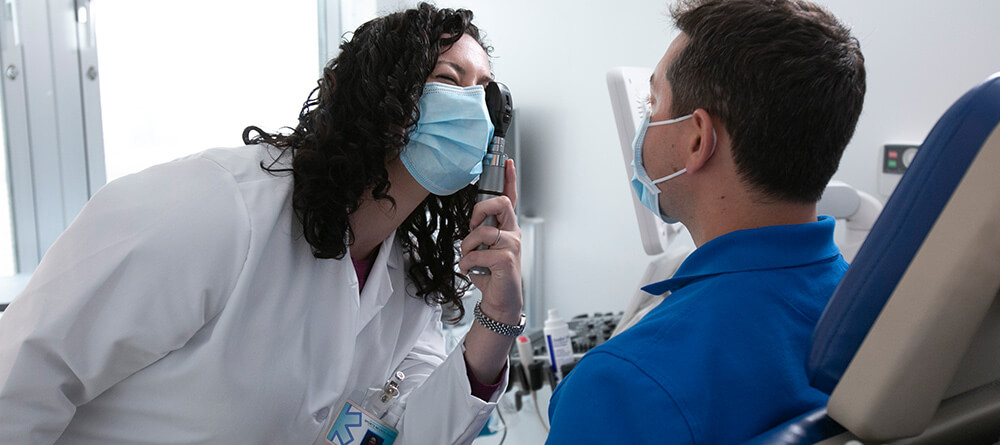 What do internists do?
Based on the broad internal medicine definition, you can see this is an expansive field that encompasses a variety of both patients and cases.
"We see anything from chronic illnesses, like heart failure, diabetes, and hypertension, to acute problems, like sprains and sinus infections," Dr. Fuchs says.
According to the American Medical Association (AMA) overview of internal medicine, these physicians also diagnose a variety of conditions, prescribe treatment plans for many common problems, and recommend preventive measures.
It's probably clear that internal medicine is a great field for those who appreciate variety, like Dr. Fuchs.
"It wasn't really a default choice," he clarifies. "It was an 'all-of-the-above' choice for me. I didn't want to limit myself to just fixing a patient's heart or their hormones."
Because internists are well equipped to handle many different conditions, they also tend to recognize when a referral is needed.
"It's not just that a good internist can take care of a whole lot of problems without a specialist," Dr. Fuchs notes. "It's that patients are often poorly educated about which specialist they need when they do need one."
Where do internists work?
"A typical internist practice nowadays means working for some sort of medical group or large hospital system and involves mostly seeing patients in an office setting," Dr. Fuchs says.
Increasingly, internists are becoming hospitalists. These physicians focus on patients who are admitted to the hospital, and they work to coordinate all care. That said, some internists own practices either as an individual or as part of a group.
What type of medical education do you need to become an internist?
The road to becoming a doctor starts the same way for every specialty. You need to obtain both a four-year bachelor's degree and a four-year medical degree.
When you're in medical school, expect to complete two years of basic science instruction in a classroom setting. The final two years of medical school are spent completing clinical rotations to gain experience working directly with patients.
Students also begin the licensure process during medical school. Plan to take the United States Medical Licensing Examination (USMLE) Step 1 near the end of your second year and the USMLE Step 2 during your third or fourth year.
You'll need to apply for and obtain a postgraduate internal medicine residency position. This formal training process is required to obtain a medical license and typically lasts for three years. You'll also complete the third and final USMLE test during residency. Once you've accomplished these requirements, you can obtain board certification (if you wish) and begin practicing.
Again, remember that completing an internal medicine residency is also a precursor for pursuing a range of internal medicine subspecialties. Residents in this situation will need to complete additional fellowship training in their desired field. They can also obtain the relevant board certification if they wish.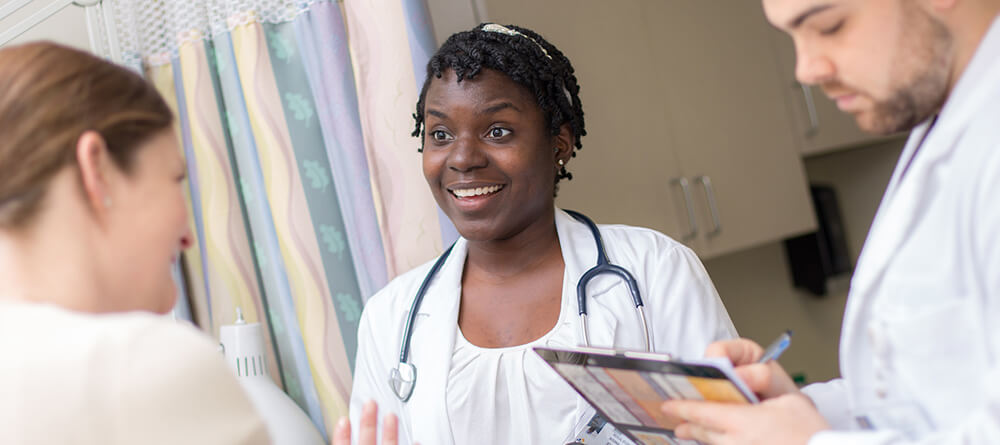 What skills are required to practice internal medicine?
Good doctors need a robust set of both hard and soft skills. According to the US Bureau of Labor Statistics, leadership skills, problem-solving abilities, physical stamina, and communication skills are all important. Dr. Fuchs notes that the last one is especially crucial for internists.
"You need to listen to patients and understand how to gain their trust so they tell you what's bothering them," Dr. Fuchs explains.
A commitment to lifelong learning is also important. For those who plan to operate their own practices, a solid foundation in some other disciplines is also critical.
"You need some business skills if you're going to work for yourself," Dr. Fuchs notes. It's worth taking some business courses to make sure you're prepared.
"You need some business skills if you're going to work for yourself."
What is the job outlook for internists?
There's reason to believe that there's a need for more internists. "The Complexities of Physician Supply and Demand: Projections From 2018 to 2033" from the Association of American Colleges (AAMC) projects the US will face a shortage of between 21,400 and 55,200 primary care physicians, which includes internists, by 2033.
Medical students routinely rotate with internal medicine teams in their third and fourth years of medical school and should start to consider whether the career is a fit for them at that time. You can also form valuable relationships then as well as during residency.
"That's an important place where you can make connections and potentially land your first job as an internist," Dr. Fuchs says. From there, you'll be on the path to a lasting and rewarding career.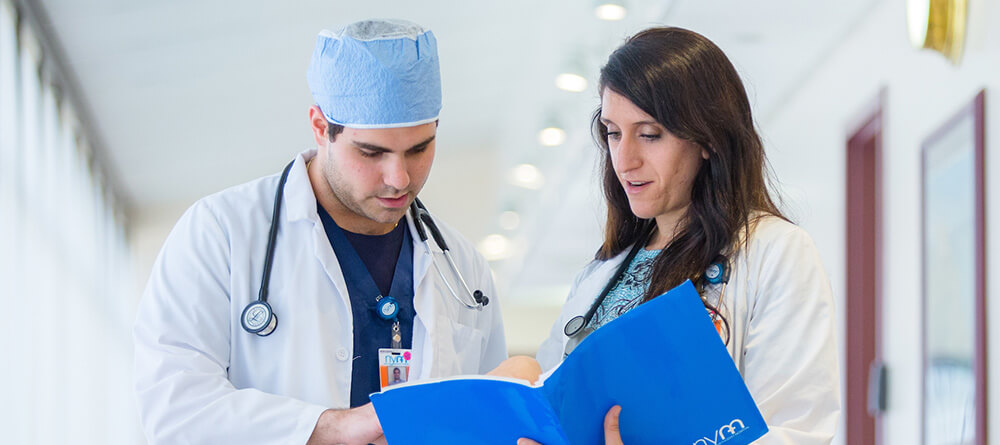 Pursue an impactful career in internal medicine
The next time you hear someone ask, "What is internal medicine?" you might be able to help them better understand this multifaceted field.
If this dynamic role sounds exciting to you, then it may be time to consider applying to medical school. Make sure you're prepared for the road ahead by reading our article, "A Sneak Peek at the Medical School Application Process."
Ready to start your medical school journey?
Are you considering St. George's University Medical School? If you need any more convincing, just reach out to some graduates or current students. They're happy to tell you what their experiences were like.
If you feel like SGU could be the right medical school for you, take the next step. Continue your research by visiting our request information page.
This article was originally published in October 2018. It has since been updated to include information relevant to 2021.