Back to Blog
What Is an OB/GYN? A Look at the Doctors Specializing in Women's Health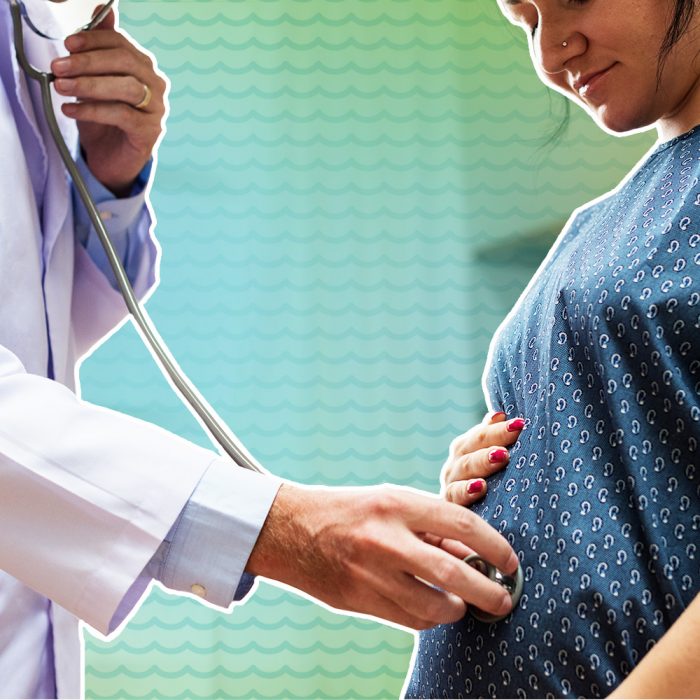 Women's health is a field all on its own in medicine, which becomes clear to students pretty early on during medical school.
The physicians who specialize in women's health—OB/GYNs—are important primary care providers, but their role might seem a bit unclear. Just what is an OB/GYN? And what does an OB/GYN do each day?
Join us as we explore the profession in more detail.
What is an OB/GYN?
Starting with a simple definition is a good way to get introduced to any medical field. So, what does OB/GYN mean? It's an acronym that combines two closely related disciplines. OB stands for obstetrics or obstetrician, a physician who cares for women and their babies during pregnancy and childbirth. GYN stands for gynecology or gynecologist, a physician who specializes in treating female reproductive conditions. We asked Dr. Cherie Richey, OB/GYN and president of Columbus Women's Care, to offer further clarification.
"This is an area of medicine that serves only female patients from puberty through menopause and beyond," Dr. Richey explains.
A woman's age, decision on whether to start a family, and specific health circumstances all influence what a visit to her doctor will entail. This means an OB/GYN's patients can vary significantly.
"As an OB/GYN, you provide contraceptive options to women, screen for gynecologic cancers, deliver babies, and perform major surgeries," Dr. Richey says.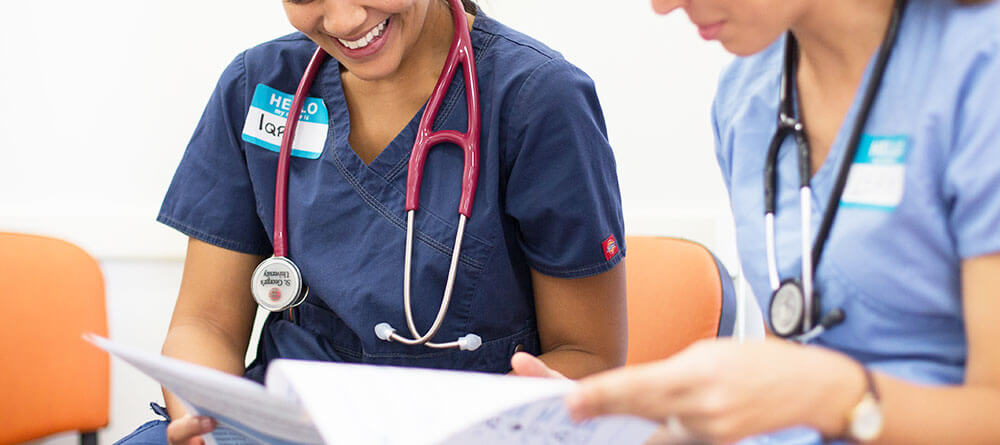 What does an OB/GYN do?
Now, it's time to look at the work these physicians do. An OB/GYN's typical day will depend on whether they are a generalist or practice an OB/GYN subspecialty. Dr. Richey decided to become a generalist.
"I did not want to limit myself," she explains. "The whole reason I chose the specialty was for the variety. To trim it down to one area did not make sense for me."
It's pretty typical for generalists to spend some days mostly at the office. Their clinic appointments might involve infection testing and treatment, routine annual exams, and prenatal check-ups. Still, OB/GYNs should expect the unexpected on days they intend to spend mostly in an outpatient setting.
"Usually, I am in the office," Dr. Richey says. "But sometimes a woman will come into the hospital in labor, and I will have to leave to do a delivery, then return afterward to finish seeing patients."
According to the American Medical Association (AMA), surgeries and other procedures are also a key part of what an OB/GYN does. Some common procedures are sonograms, Cesarean sections, and pelvic laparoscopy (a minimally invasive surgery to examine and repair pelvic organs). When OB/GYNs are on call, they may deliver babies and perform all sorts of procedures at any hour.
What are some OB/GYN subpecialties?
While the vast majority of OB/GYNs are generalists, data from the American Board of Medical Specialties (ABMS) shows the number of OB/GYNs obtaining board certification in a subspecialty has been increasing recently. There are seven recognized subspecialties, which are outlined by the ABMS:
Critical care medicine: This specialty involves diagnosing, treating, and supporting critically ill and injured patients.
Complex family planning: An OB/GYN who subspecializes in complex family planning works with women who have complex conditions, and they consult with other providers to ensure proper reproductive care for their patients.
Female pelvic medicine and reconstructive surgery: Physicians who specialize in female pelvic medicine and reconstructive surgery provide medical and surgical treatment to women with pelvic floor disorders.
Gynecologic oncology: Doctors who practice this OB/GYN subspecialty are trained in techniques used to provide the best possible treatment for patients with gynecologic cancers.
Hospice and palliative medicine: OB/GYNs who practice this subspecialty work with patients who have life-limiting illnesses, working to optimize quality of life and minimize suffering.
Maternal-fetal medicine: OB/GYNs who practice maternal-fetal medicine are experts in addressing health concerns for both the mother and baby, and they also help manage complications that arise during pregnancy.
Reproductive endocrinology and infertility: Reproductive endocrinologists are OB/GYNs who evaluate and treat fertility issues and hormonal dysfunctions.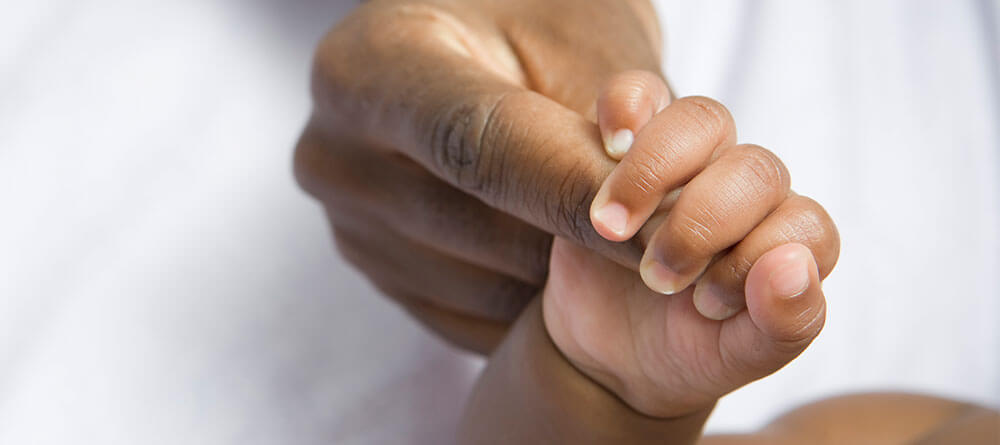 What are the most important skills for OB/GYNs?
Some qualities are important for all types of physicians, but it takes a certain type of personality and skill to succeed as an OB/GYN. Effective communication capabilities are especially critical. While this competency is important for all doctors, it's even more crucial for those practicing obstetrics and gynecology.
"An OB/GYN doctor's ability to place patients at ease is so important."
"The subject matter in this field is intensely personal, so an OB/GYN doctor's ability to place patients at ease is so important," Dr. Richey explains.
Remaining flexible is also important because, as Dr. Richey points out, unexpected situations occur frequently. It's also essential to remain calm and composed under pressure.
"You will need nerves of steel and good surgical hands as well," Dr. Richey says. "It is a procedure-driven area of medicine."
How long does it take to become an OB/GYN, and what does the role entail?
Like all physicians, OB/GYNs must graduate from a four-year medical school, complete a postgraduate residency, and possibly complete a fellowship. This process will take at least eight years. You will also need to successfully pass each step of the United States Medical Licensing Examination (USMLE) series.
Matching for residency is a particularly critical step on the path to becoming a doctor. These positions provide the actual training you need to practice medicine. While it's unlikely any OB/GYN residency that participates in the National Resident Matching Program's  Main Residency Match will be subpar, Dr. Richey does suggest doing a little bit of digging when you're evaluating options.
"It is important to go to a program that will give you a full exposure to all the facets of the specialty," she advises. Dr. Richey says you can get a good feel for this by looking for residency programs that feature a lot of deliveries, hysterectomies, and other procedures.
Those interested in a subspecialty will also need to complete an additional fellowship to obtain board certification in their desired field.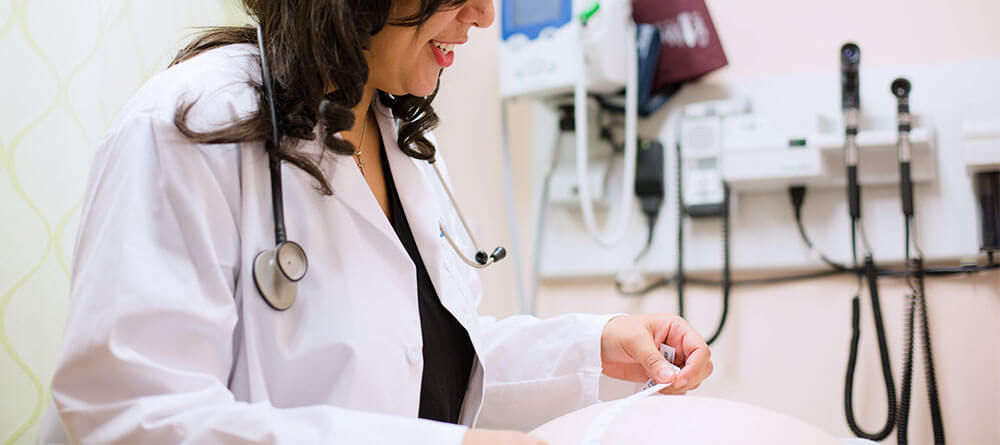 Become a primary care pioneer
So, what is an OB/GYN? These doctors are invaluable in addressing the most critical female reproductive needs. If you think you could picture yourself going into obstetrics/gynecology, you might want to learn more about obtaining the requisite education. Find out what it takes to pursue a medical degree by reading "A Sneak Peek at the Medical School Application Process."
*This article was originally published in November 2018. It's since been updated to reflect information relevant to 2021.