Back to Blog
10 Things You May Not Know About the SGU School of Veterinary Medicine
sgu graduates, sgu school of veterinary medicine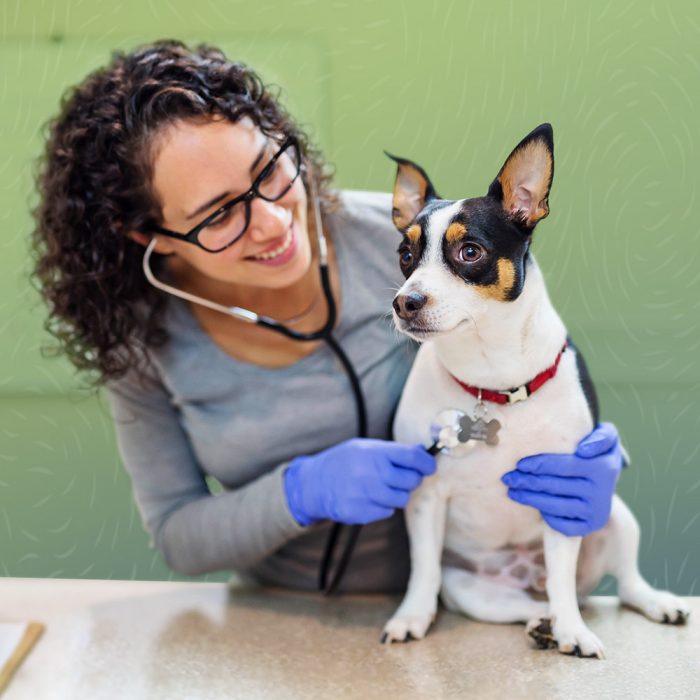 Once you've completed all vet school requirements and submitted your applications, you can breathe a little easier. The hard work is behind you. Now you should start to hone in on the school you feel will best help you attain your career goals as you learn which programs have offered you a seat.
Before you make your final school selection, make sure to fully investigate each of your options. Among other evaluation criteria, you might compare curriculums or review instructor credentials.
If you're interested in the School of Veterinary Medicine at St. George's University (SGU), you've probably already done some preliminary research. Even still, there are some significant highlights you might not have uncovered on your own.
10 Facts about the SGU School of Veterinary Medicine
As you're comparing veterinary programs, keep the following facts in mind about the SGU School of Veterinary Medicine.
1. SGU offers plenty of opportunities for getting hands-on animal experience
Most doctor of veterinary medicine (DVM) students enter the field because they want to work with animals, so it's important to have plenty of exposure. Jeffrey Bates, Director of Admissions, says their students enjoy the hands-on experience.
"We bring our students to our farms during their first year," Bates explains. "Normally, students in US veterinary schools don't get to actually touch an animal until their third year."
To illustrate the point further, consider some of the most common procedures veterinarians perform, such as spays and neuters. US students often perform only one of these surgeries, or maybe only part of one, during their first three years of school. Bates notes that SGU students are typically doing between five and 10 of them.
Most DVMs want to begin practicing soon after school, but many find they first need to complete an internship year in order to receive an adequate amount of hands-on training. "St. George's graduates tend to be quite comfortable in those skills and may be ready to dive into the workforce and start earning an income," Bates says.
2. NAVLE pass rates have been consistently solid
The North American Veterinary Licensing Examination (NAVLE) is the most important test any future vet will take since you cannot obtain your license to practice without a passing score. Over the last five years, 91 percent of SGU students and graduates passed the test.* This is well above the 80 percent minimum required to maintain accreditation status with the American Veterinary Medical Association (AVMA).
3. SGU's clinical program spans multiple countries and interests
Your final year of veterinary school is spent completing clinical rotations. One of the advantages of attending SGU is the variety of options available for these clinical experiences. Students can complete rotations in six locations: the US, UK, Canada, Netherlands, Ireland, and Australia.
Furthermore, SGU students have the ability to complete rotations at a location that aligns with their career interests. Bates says a student who wants to be a dairy vet, for example, might opt to go to Wisconsin for their rotations.
4. Graduates are making a difference around the globe
St. George's University takes pride in fostering a global community. That doesn't end when students leave campus. The SGU alumni network includes more than 2,100 School of Veterinary Medicine graduates in the US and around the world who are part of a strong alumni network. They have practiced in 49 US states and 16 countries worldwide.
5. Dual-degree programs can bolster your DVM
It's not unusual for veterinary students interested in another area of study to obtain a second graduate degree. But you won't find the option to simultaneously pursue education in multiple fields in just any veterinary program. SGU has these students in mind, offering a number of dual-degree options.
The DVM/MSc program includes a Master of Science degree, which is a great option for those interested in an advanced research career. Students in this program can conduct research in nine different areas of focus. The DVM/MPH dual-degree option includes a Master of Public Health, which helps educate tomorrow's veterinary public health experts by teaching students about the intersection of animal and human health.
Obtaining a second degree is more than just a resume builder. Some St. George's graduates have found themselves in roles that wouldn't have been attainable without the additional training. Bates says this was certainly the case for one DVM student who chose to also get her MPH. "Because she did that, she now works for the government in New Zealand," he explains.
SGU also offers a DVM/MBA dual degree which includes a Master of Business Administration to equip students with both the veterinary and business skills they need to run a successful practice. They'll learn how to manage a staff, market their practice, evaluate their financial health, and more.
6. Students can pursue a variety of research opportunities
Even students who don't plan to obtain an additional science degree can pursue research opportunities. The School of Veterinary Medicine has a tradition of enabling DVM students to weave research projects into their education. You can choose from three major areas of focus: public health, marine medicine, and teaching methodologies.
7. Financial aid options may be available
There's no denying that veterinary school is a substantial investment. SGU aims to ease the financial burden for students by participating in loan programs for those from both the US and Canada. There are also numerous scholarship opportunities for eligible students.
Financial assistance is even available for visiting campus. The See SGU Program will reimburse students for airfare and a three-night stay if they are accepted and ultimately enroll.
"It's a great way to tour campus, meet other students, potentially sit in on a class, and see the surrounding area," Bates insists.
8. Different DVM programs accommodate students from an array of education systems
While students from Canada and the US typically complete a four-year undergraduate degree before attending the DVM program, things can vary for students coming from countries with substantially different education systems.
SGU offers paths that range from four to seven years to meet the needs of an international study body. Eligible students also have the ability to obtain a bachelor's degree en route to their DVM.
9. On-campus organizations and support services prioritize the student experience
SGU wants students to thrive as they work their way through school. This is why student support services are in place to provide assistance with everything from test-taking strategies to psychological counseling.
You can also choose to participate in organized sports or get involved with any of the student organizations. There are 16 different veterinary organizations that can help you connect with fellow students while learning more about a particular area of interest.
10. As a top travel destination, Grenada is a great place to live and forge relationships
Many faculty and staff will tell you Grenada is fantastic place to live, but they're hardly alone. Caribbean Journal recently named the island as their Caribbean Destination of the Year. With so many things to do and foods to try, it's easy to see why.
As a school with a global focus, SGU also provides students the opportunity to meet people from all around the world. "It just gives you a better background," Bates says. "It makes you a more well-rounded person."
Pursue your veterinary medicine path
While you have a lot to consider when determining which veterinary program to attend, you can see the SGU School of Veterinary Medicine offers some unique benefits. The school focuses on teaching students the real-world skills they'll need to succeed in veterinary medicine.
This is just a brief overview about some of the things that make SGU stand out. Learn more about how the program can help you reach your career goals by heading to our request information page.
This article has been updated from a previous version to include current facts and figures.
*According to International Council of Veterinary Assessment reports, 2017-2021
sgu graduates, sgu school of veterinary medicine