Back to Blog
How to Become a Veterinarian: Your 8-Step Guide
veterinarian advice, veterinary school advice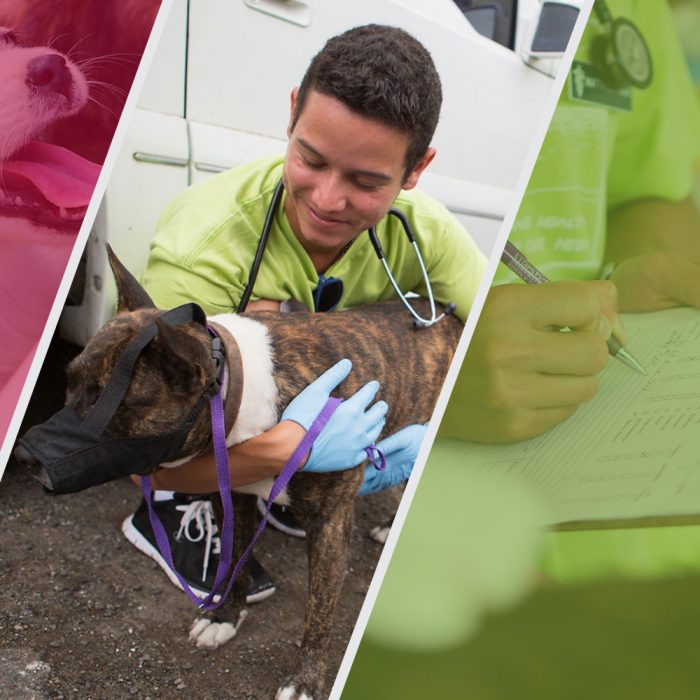 For those who want to make a living by providing medical care for animals, it's important to start making a plan for how to become a veterinarian. Most people know they need to attend veterinary school, but what does the full process entail? You're wondering what steps you need to take in order to achieve your career goal.
The best way to successfully become a veterinarian is to understand the path ahead.
Outlining 8 steps to become a veterinarian
Everyone has a different journey, but we have identified the common steps you will need. You can use the list of eight steps below as your guide to help you plan your path to becoming a veterinarian.
1. Optimize your undergraduate experience
Most veterinary schools expect students to complete a bachelor's degree, which needs to include specific courses. You can research prerequisite requirements using the Veterinary Medical School Admission Requirements (VMSAR) and ask a counselor for guidance.
2. Gain as much experience as possible
The Association of American Veterinary Medical Colleges (AAVMC) 2019–2020 data report shows most applicants have spent hundreds of hours working with animals, and many schools emphasize work performed under the supervision of a veterinarian. Internships and job shadowing are a few good options. According to Dr. Lori Pasternak, a veterinarian and cofounder of Helping Hands Affordable Veterinary Surgery & Dental Care, the more variety the better.
Gathering a diverse range of experiences is also a good way to find out if veterinary medicine is the right path for you. "You must love animals, of course, but a love of science, service, teamwork, and compassionate care are equally required," Dr. Pasternak says.
Also consider getting involved in extracurricular activities. "Students should also look into joining a pre-vet club or organization at their undergraduate university," says Dr. Danel Grimmett, a veterinarian at Sunset Veterinary Clinic. "These types of clubs offer support and education regarding preparing for veterinary school." Some colleges even offer internships based at animal hospitals and zoos.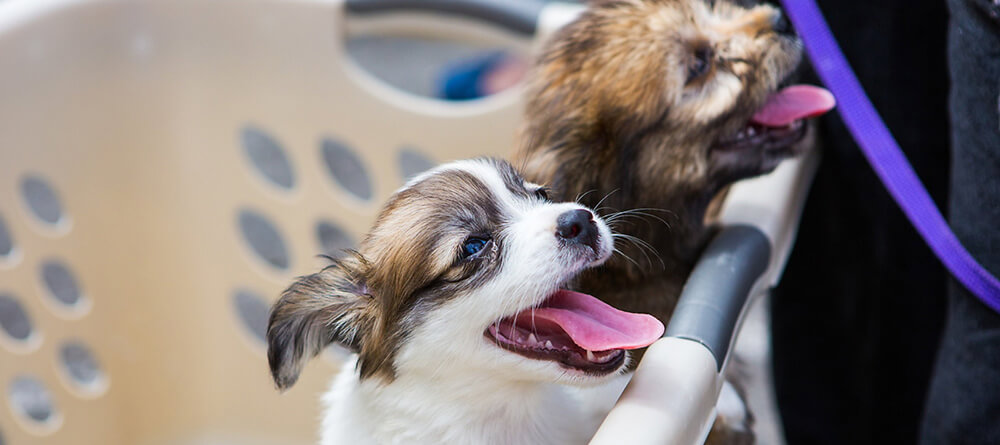 3. Apply to veterinary programs
It's critical to focus on performing well in your course prerequisites in addition to gaining plenty of animal and veterinary experience before applying to DVM programs. "Another benefit to getting hands-on experience is working with veterinarians who can write you a glowing recommendation for veterinary school," Dr. Pasternak says.
Additionally, set aside plenty of time to work on writing your vet school essay, obtaining letters of recommendation, and completing program-specific requirements before submitting applications through the Veterinary Medical College Application Service (VMCAS). This service allows you to easily distribute your application to multiple schools at the same time.
If you're lucky enough to gain acceptance to more than one program, you'll need to think carefully about which one best fits your needs. Dr. Pasternak notes that you should pay particular attention to schools that focus on clinical and communication skills. You may want to get in touch with current students at schools you're considering to gather some of this information.
4. Obtain your DVM
A typical doctor of veterinary medicine (DVM) program curriculum spans four years. You'll likely spend your first two years completing coursework in classes and labs. Programs usually start with basic science classes, then move toward focusing more on biological systems like neurology.
School curriculums vary, but it's common to start gaining practical experience outside of labs and lecture halls during your third year. This was the case for Dr. Grimmett. "The third year was more clinically focused, still with significant classroom time," she explains. You'll spend your final year of veterinary medical school completing clinical rotations to gain practical, hands-on experience working with patients.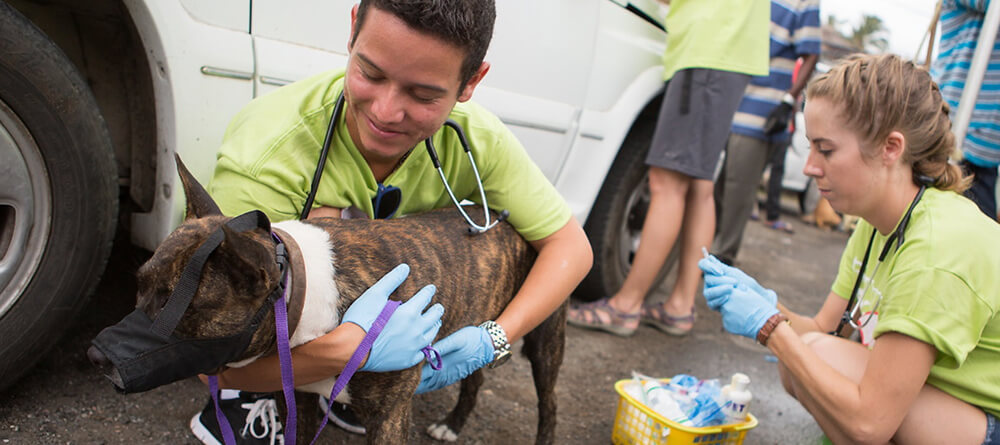 5. Study for and pass the NAVLE
The North American Veterinary Licensing Examination (NAVLE) is the most important test you'll take on the road to becoming a veterinarian, because you must earn a passing score in order to practice. You'll want to devise a study strategy to ensure you're prepared because cramming won't cut it.
"Use the four years to actually learn and understand," Dr. Grimmett advises. "Don't just study for the test."
You might also consider bolstering your regular study habits with programs designed for NAVLE preparation. There are resources that include practice questions, mock tests, and more.
You can sit the exam in the fall or spring of your senior year. Though some students like to wait until the spring to allow more time for preparation, many prefer to take the NAVLE during the fall so they have the option to retake it if necessary. That said, students who have spent their time absorbing material and building their skills stand a good chance of performing well.
6. Complete any additional requirements
You may need to complete additional steps depending on where you want to practice. Make sure to contact the correct provincial regulatory body in Canada or state regulatory board in the US to find out which specific requirements you need to meet. For instance, US students who attended an international school may need to obtain certification through the Educational Commission for Foreign Veterinary Graduates (ECFVG).
7. Pursue further training if desired
Veterinary school graduates are able to begin practicing immediately after graduating and obtaining their licenses. Some prefer to pursue internships or complete a residency that will provide additional mentorship, training, and enable them to receive board certification in a specialty field. Other graduates may find they gain more confidence by starting to practice right away.
"I believe there is more value to learning by simply jumping in and doing," Dr. Pasternak says. "It takes guts and a certain amount of confidence, but it advances learning."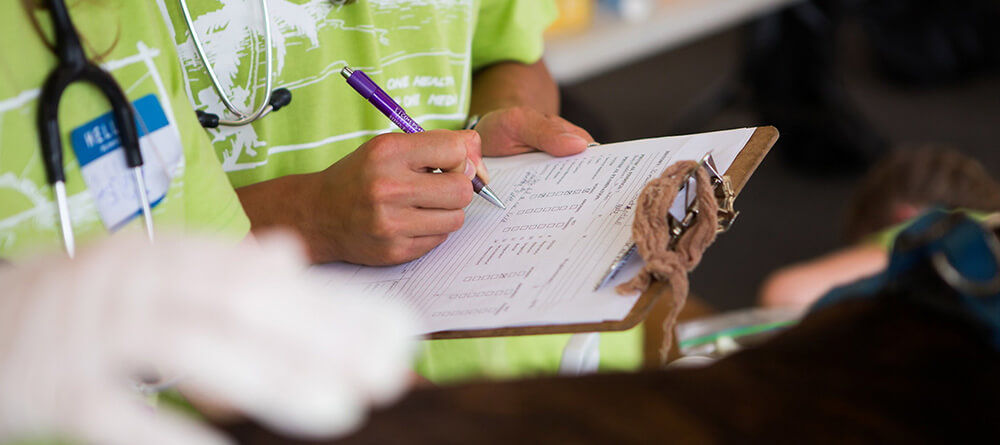 8. Begin your veterinary career
You're free to begin practicing at this point, but make sure you've planned to start your career search well in advance. "Don't wait until the last month of your senior year to begin your job hunt," Dr. Grimmett warns.
You can start your search by utilizing veterinary specific job boards, reaching out to the veterinarians you know personally, or even seeking help from a recruiter. It's also a good idea to keep an open mind.
"One of the great things about being a veterinarian is the ability to be able to practice in such a wide-ranging field," Dr. Grimmett notes.
Start your veterinary journey
Having a better sense of how to become a veterinarian can help you determine whether it's the right career for you. If you're interested in continuing your education, helping your community, and the animals that live there, you might want to start thinking more seriously about applying to veterinary medicine programs.
Learn more about all the necessary application materials by heading to our article, "The Vet School Requirements Aspiring Animal Doctors Need to Know About."
*This article was originally published in December 2018. It has since been updated to include information relevant to 2021.
veterinarian advice, veterinary school advice