Back to Blog
5 Things You Need to Know About Your NAVLE Results
veterinarian advice, veterinary school advice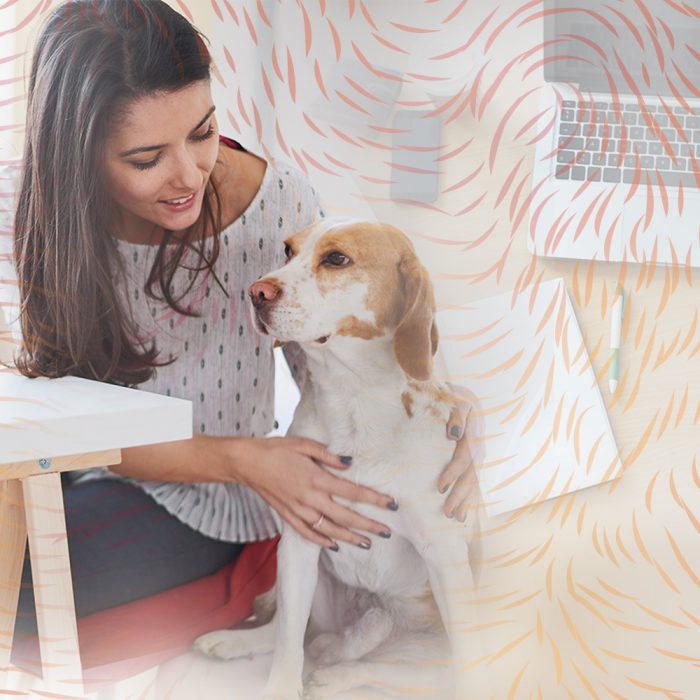 Your goal of becoming a veterinarianis close to becoming a reality. You completed your vet school requirements, gained acceptance to a Doctor of Veterinary Medicine (DVM) program, and have nearly finished your education. The last remaining hurdle is passing the North American Veterinary Licensing Examination (NAVLE).
We uncovered the most important information you should know about the aftermath of your big test. Keep reading to learn more about receiving and understanding your NAVLE exam results.
First, what is the NAVLE exam?
The NAVLE, administered by the International Council for Veterinary Assessment(ICVA) since 2000, is a requirement for licensure to practice veterinary medicine in all licensing jurisdictions in the US and Canada. With 360 multiple-choice questions administered over seven-and-a-half hours, the NAVLE is designed to thoroughly assess your knowledge of various species, procedures, and diagnoses. It's the most important exam you'll take on your path to becoming a vet.
5 Points about your NAVLE results to keep in mind
Before embarking on this important exam, take some time to learn more about receiving and understanding your NAVLE results.
1. It takes about a month to receive your NAVLE results
The NAVLE is administered during testing windows in the spring and fall rather than specific dates. According to the ICVA, scores are released via a web portal about one month after the testing window closes. This means you'll have to wait just a bit longer to obtain your results if you took the exam at the beginning of the testing period.
One thing to note is the duration of the two testing periods is different. The spring window is usually a few weeks. The fall testing period is slightly longer, lasting about a month. Give some thought to which testing window you might want to choose. Waiting until the spring offers the benefit of having more clinical training to draw from.
For Dr. Brad Singleton, owner of South Park Animal Hospital, the fall testing window was the right choice. He preferred taking it sooner rather than later, so he would have a chance to retake the exam if necessary.
2. NAVLE results are automatically reported to your designated licensing board
Canadian students interested in taking the NAVLE submit their application through the Canadian National Examining Board. US students go through a two-step process. They first need to complete the national application, and then submit a separate state application to receive approval.
When you personally receive your score, it will also be reported to the licensing board that approved you for the test as well as to the American Association of Veterinary State Boards (AAVSB). Should you wish to practice in a jurisdiction other than the one you applied through, you can transfer your score through the AAVSB.
3. Your NAVLE results speak for themselves
Your score report includes three main components: your exact score, a diagnostic report on your performance for each of the sections, and a pass/fail designation. While it may seem blunt to spell out a passing or failing score like this, it will help you determine how to proceed.
Your actual score will be expressed on a scale ranging from 200 to 800. A passing score is always set at 425. This might sound strange when you consider the test is only 360 questions.
These figures differ because the NAVLE is scored using acriterion-referenced method. Also called content-based tests, criterion-referenced exams require a minimum level of proficiency to pass. For the NAVLE, an expert veterinarian panel determines the lowest acceptable passing score. They also toss out any questions they find problematic. The passing score is then set to 425 and all other scores are scaled accordingly; there are a few boards that use a different scale, but your results will automatically be converted for those jurisdictions.
The NAVLE scoring system means your results stand on their own. Whether you pass or fail doesn't depend on other students' performance. And you won't be penalized if the version you took turns out to be slightly easier or slightly more difficult than previous years, because the scores are scaled in reference to the passing mark.
4. An unsuccessful attempt doesn't define you
Since it covers so much material, the NAVLE is a challenge for even the best vet students. "It is, without a doubt, the most difficult test a veterinarian will ever have to take," Dr. Singleton says.
It's inevitable that some students will fail the exam. If you find yourself among those receiving a score of less than 425, don't let it get you down. You always have the option to retake the exam.
Make sure to allow yourself plenty of time to prepare for the next testing window. Review the diagnostic report in your NAVLE results to learn about which topics you might need to study more thoroughly. And find a study strategy that works for you. That may mean creating charts to help you visualize, studying in short bursts, or writing notes to assist with memorization. Adjusting your strategy could lead to success the second time around.
"If a student can make it through four years of vet school, plus undergrad, they are capable of passing the NAVLE," Dr. Singleton says.
5. If you passed, your exact score probably doesn't matter
Beyond passing the NAVLE exam, your exact score isn't all that important for general practice. It's rare that a client or employer would even ask, according to Dr. Singleton.
"If you have your license to practice, your particular score won't matter," he says. He believes your abilities will speak for themselves. "Your people skills and pet skills are far more important than your NAVLE score, GPA, or vet school attended."
Even those who pursue specialty training likely don't need to worry about a specific score. In fact, many residency and internship programs don't even require you to take the NAVLE prior to applying. Those that do will list this specification within the Veterinary Internship and Residency Matching Program  (VIRMP).
If you focus on achieving a passing score, you'll be well on your way to practicing veterinary medicine.
Prepare for life after vet school
More than anything, a passing NAVLE score confirms you're well-equipped to enter the veterinary medicine profession. It's a huge accomplishment that you should be proud of.
Now that you know more about what to expect following the NAVLE, you can start thinking seriously about your career. Perhaps you've even started searching for available positions. Learn more about what to expect on the job by reading our article 8 Things You Should Know Before Becoming a Veterinarian.
This article was originally published in 2019. It has since been updated to include information relevant to 2022.
veterinarian advice, veterinary school advice