Back to Blog
The Vet School Requirements Aspiring Animal Doctors Need to Know
application process, vet school admissions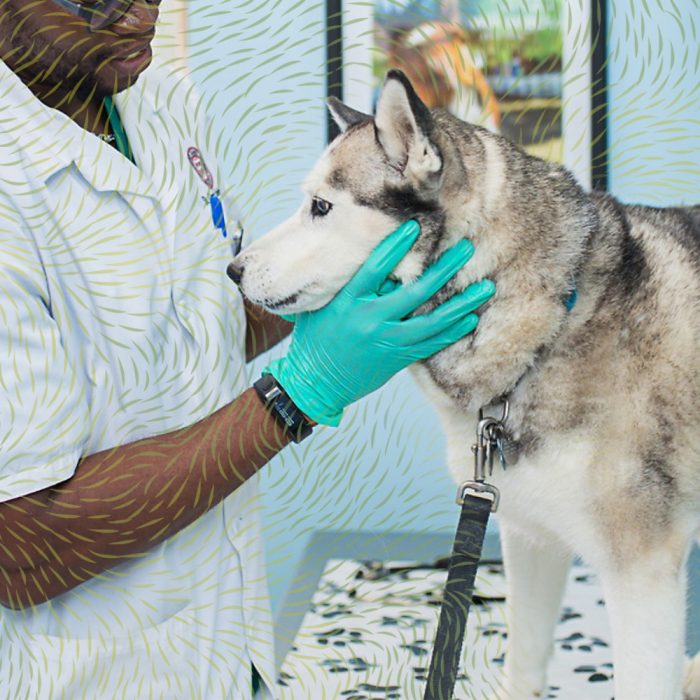 Anyone who's interested in attending a Doctor of Veterinary Medicine (DVM) program has likely noticed there are many vet school requirements that need to be completed for applications.
Getting organized is important. It can help you figure out what to work on now and what to expect later in the process. The overview below can help you get started.
Your simplified guide to vet school requirements
The path to becoming a veterinarian begins before vet school, so take stock of what you need to do to apply for admission to a DVM program.
1. Complete all course prerequisites
Most vet schools expect applicants to have a bachelor's degree, and students can pursue any major they choose. It's also important to be sure to complete veterinary school prerequisites. Required coursework varies from one program to the next, but you can look into specifics using the Veterinary Medical School Admission Requirements (VMSAR) directory. Many of these prerequisites are science classes, which is important for the schools that will be educating future veterinarians.
"They want to make sure that students have been doing well in science courses along the way and that they're going to be able to succeed in vet school," explains Jeffrey Bates, director of admissions at St. George's University (SGU).
It's also wise to remember that some schools have minimum grade requirements, both for your science GPA and your overall GPA. Even the schools that aren't as specific still have averages to consider. SGU, for instance, has an average cumulative GPA of 3.4 and an average science GPA of 3.2.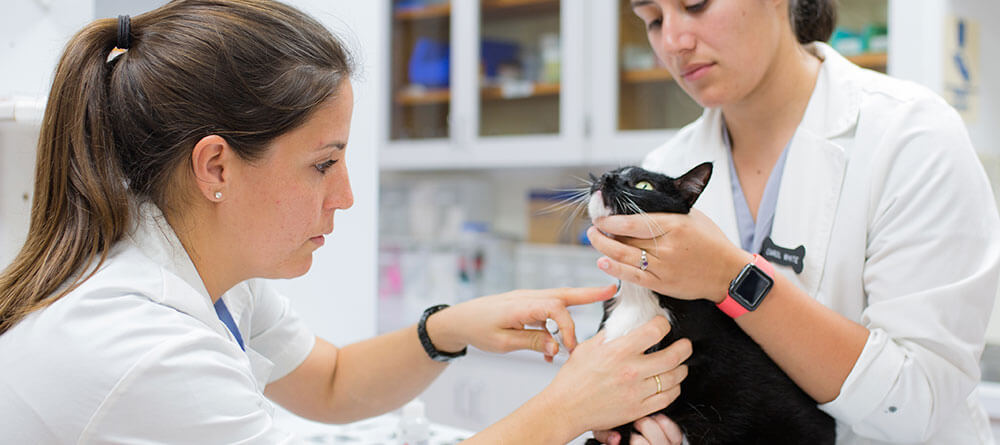 2. Gain as much animal and veterinary experience as you can
Animal experience and veterinary experience, which is conducted under the supervision of a veterinarian, might be the most important application components. The latter is particularly crucial.
"We really want to know that you've worked alongside a veterinarian long enough that you have truly seen what veterinarians do on a daily basis," Bates explains.
"We really want to know that you've worked alongside a veterinarian long enough that you have truly seen what veterinarians do on a daily basis."
While schools don't always have a specified number of required experiential hours, it's helpful to know that data from the American Association of Veterinary Medical Colleges (AAVMC) shows the median number of animal and veterinary experience hours for students who started vet school in 2019 was 706 and 500, respectively. Keep in mind that variety is also important.
"A lot of schools do require a breakdown of large-animal experience and small-animal experience," Bates says.
3. Take your time crafting your vet school personal statement
The Veterinary Medical College Application Service (VMCAS), which most students use to apply to programs, recently changed the essay section. It previously required written responses to three prompts, but applicants are now responsible for completing one personal statement that's 3,000 characters or fewer. Though it can be daunting to compose something that shows who you are and why you want to pursue veterinary medicine, taking some time to reflect can help guide you.
"It's really to allow the schools to get a better understanding of who you are as a person and where you see your career going," Bates says. "Just be as concise as possible—and be honest."
Make sure to review specific requirements for each school you plan to apply to as well. Some might request additional written responses.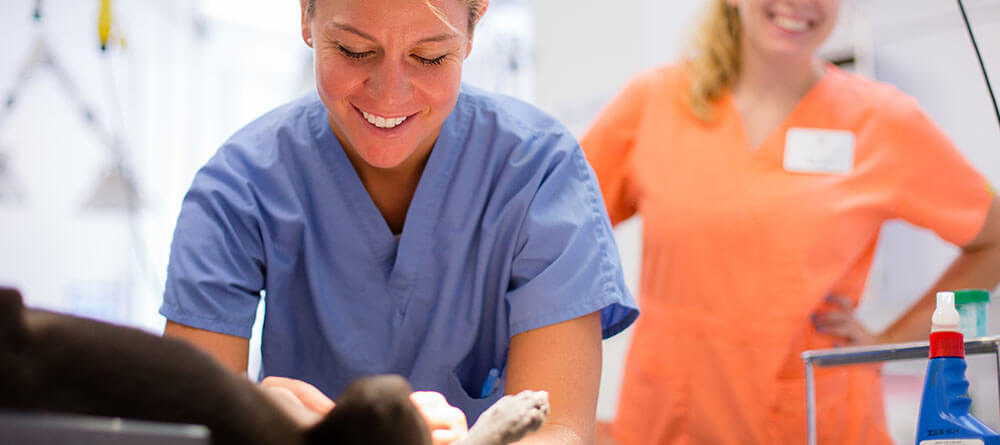 4. Secure great letters of recommendation
Veterinary programs want to hear others' perspectives on the strategies you use to overcome problems and how well you work with others. This is why letters of recommendation for vet school are so important.
VMCAS requires a minimum of three letters and a maximum of six, but make sure you examine each school's requirements. Additionally, be thoughtful about who you choose to write your letters.
"We really prefer to see letters from veterinarians who students have worked with or shadowed," Bates explains. "Somebody you've been with long enough and can tell us more about you."
You would also be wise to choose an evaluator with whom you've developed a close working relationship. "You want to ask somebody who knows you well and who may have seen you struggle—but overcome that struggle and succeed," Bates notes.
5. Make sure to address any school-specific requirements
Some program-specific requirements, such as interviews or secondary applications, won't require action until after you've submitted your initial application. But some veterinary programs request that additional application materials to be submitted through VMCAS.
Check for details in VMSAR, making sure to review requirements for all schools you're considering.
6. Determine if you need to take the CASPer exam
This vet school requirement doesn't apply to all schools, but it is beginning to become more common. The CASPer exam is an online assessment that measures attributes and interpersonal characteristics that are important for DVM students to possess.
This is an open-response exam that asks questions about how you would react in a tough situation. The purpose is to determine behavioral tendencies of individuals pursuing people-centered professions, such as veterinary medicine. The exam assesses for qualities such as communication, empathy, equity, professionalism, self-awareness, problem-solving, and more.
The CASPer exam is available to take online. Be sure to check the program requirements closely to determine if this is a required element for your desired DVM program.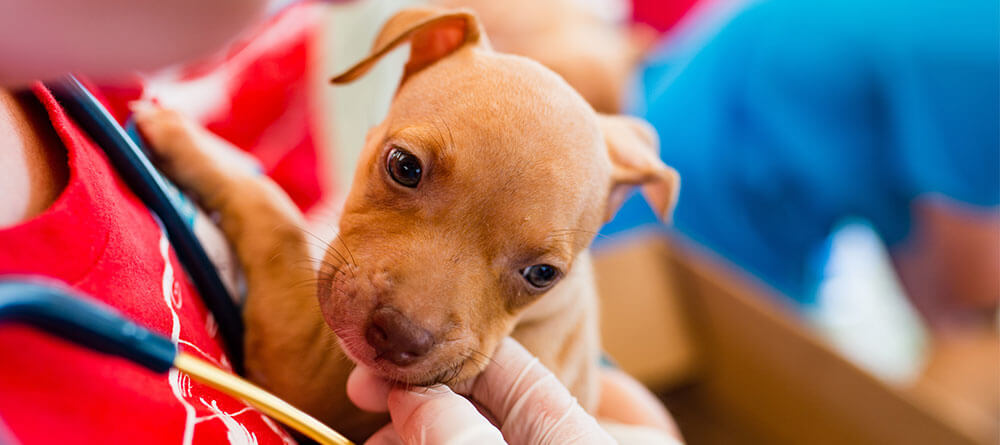 7. Submit your VMCAS applications
It's a good idea to follow the VMCAS timeline to stay on track during the application process. When it comes time to select your programs, give it some serious thought. As Bates explains, many veterinary schools reserve most of their seats for in-state students. He suggests asking programs how many out-of-state seats are available and making sure that your academic metrics are competitive for those slots.
Once you're nearly finished, review everything to make sure you haven't made any mistakes and that you've paid all fees. You'll receive an email notification when your application is complete, and your status within VMCAS should change to "received."
While you wait to hear whether you've been accepted to these schools, work to tie up any loose ends, and consider practicing your interview skills—some programs include an interview as part of the admissions process.
Confidently complete all veterinary school requirements
Considering vet school requirements one by one can help simplify the application process, even if you're still considering a number of schools. Eventually, you'll need to start focusing on the schools that are the best fit for you. If SGU is on your list, make sure you gather some more specific information by reading "10 Things You May Not Know About the SGU School of Veterinary Medicine/".
*This article was original published in September 2018. It has since been updated to reflect information relevant to 2021.
application process, vet school admissions