Back to Blog
Is Pet Insurance Worth It? Weighing the Pros and Cons
health conditions, pet owner information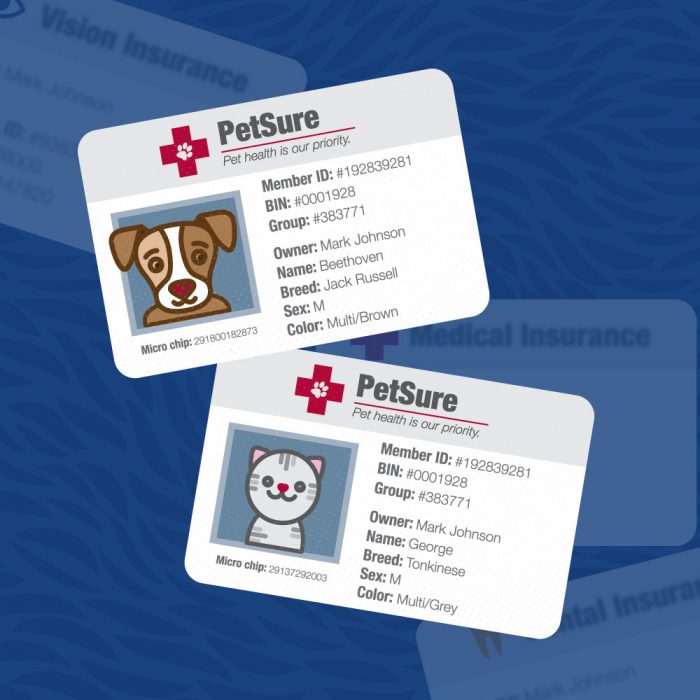 There are few things you wouldn't do for your furry friends. After all, the animals that share your home aren't just pets, and you're hardly alone in feeling this way. One 2015 poll reports 95 percent of owners consider their pets to be members of their family.
Though animals don't have exactly the same needs as humans, you still want to make sure the pets under your roof receive the same love and care any other family member would. You provide nutritious food and a loving home, but you also wonder if you're doing all you can to ensure quality medical care.
You already cover basic needs by taking your pet to the veterinarian for an annual wellness checkup. Even with those measures, there's a chance your beloved animal will get into an accident or fall ill one day. You've heard that pet insurance can help alleviate the financial burden you'd incur in those situations. But is pet insurance worth it?
We've done the heavy lifting for you by uncovering both the advantages and disadvantages of pet insurance. Keep reading to find out if purchasing a plan makes sense for your household.
Is pet insurance worth it? The case for pet insurance
Purchasing a plan certainly has its advantages. Keep reading for some straightforward reasons to say yes to pet insurance.
You'll never be forced to choose between your pet and your bank account
The peace of mind that pet insurance provides is reason enough for many animal lovers to make the investment. The sad reality is that many individuals find themselves unable to financially support adequate veterinary care for a seriously ailing animal. Some folks have even had to make the heartbreaking decision to euthanize their beloved pet because they were unable to afford treatment.
Good pet insurance plans can lessen costs considerably, sometimes covering thousands of dollars that would otherwise come out of your own pocket. Think of it as a safety net.
Billing is relatively simple
You might be a little wary of purchasing a pet insurance plan if you've ever run into complications with your own health coverage. Pet insurance is actually more streamlined. You pay the full cost of treatments upfront, then file a claim to get reimbursed. You'll likely receive the funds via direct deposit or check within a few days. Particularly complicated claims may take a bit longer.
The actual reimbursement payment depends on three things: your deductible, your annual max (if your plan has one), and your reimbursement level for covered expenses. The reimbursement level can also be expressed as a copay. A 10 percent copay is the same as a 90 percent reimbursement level.
Of course, you'll also pay a monthly premium. Since your premium, deductible, annual max, and reimbursement level can vary substantially, you'll want to compare plans to choose one that meets your needs. You don't want a plan with such robust coverage that you can't afford the monthly payments. On the other hand, it's not going to be terribly helpful to pick a plan that provides insubstantial assistance in the event of a major accident.
You can choose your vet
You don't need to worry about finding an in-network small animal veterinarian with your pet insurance plan. Claim reimbursement is managed by you and your insurance provider; veterinarians aren't even part of the process. This system enables you to choose any veterinarian you'd like.
Plans typically specify the vet must be licensed, but you should be seeking a fully licensed professional, anyway. Some of the available plans even cover veterinary care in different countries, which is useful if you tend to travel with your pets.
Plans can also assist with other expenses
If you've started comparing different pet insurance plans, you've probably noticed there's a huge spectrum of what is and isn't covered. You might be surprised to hear that there are plans that will help you out with more than just medical expenses. Some pet insurance plans even help with advertising and reward costs if your pet is ever lost or stolen.
Is pet insurance worth it? The case against pet insurance
As helpful as pet insurance can be, it's not the right choice for everyone. Here are a few reasons you may want to think twice about purchasing a plan.
Not every health issue is covered
The spectrum of pet insurance coverage is wider than you may realize. Many plans only offer protection in the event of an accident. If you have this type of insurance, you won't get any assistance if your pet faces cancer or another type of illness. That said, some providers offer robust packages that will cover everything from routine wellness exams to behavioral treatment.
There are also limits for pre-existing conditions, which includes anything your animal is currently receiving treatment for or something they were treated for in the past. You can typically still obtain coverage for a pet with a pre-existing condition. Just know that you won't be reimbursed for any medical treatment related to that excluded health issue.
You may also find that insurance providers exclude certain medical conditions that come up later on. NerdWallet explains some plans will not cover a type of genetic disorder called hip dysplasia, which is common in large dogs.
There are restrictions for certain animals
There are a lot of insurance plans out there for cats and dogs. But if you have snake, bird, or other exotic animal, your options are pretty limited. And don't forget to check on health conditions covered, since the most common ailments differ among exotic animals.
Even for dogs and cats, you'll notice restrictions based on breed and age. Plans that exclude certain breeds do so because of the high risk of certain conditions, including the hip dysplasia, as mentioned above. As far as age restrictions, plans typically require your furry friend be at least six weeks old. Some providers also set an age limit for enrollment, typically 10 to 14 years old.
Plans can be expensive
Premiums can vary substantially depending on how robust your coverage is. As expected, the most comprehensive plans are the most expensive plans. Also consider how many pets you intend to cover, because that can further increase the total price tag. Be sure to inquire whether there are multi-pet discounts available when you're comparing options.
One thing to keep in mind is that pet insurance isn't really about saving you money — it's a safety net. Many pet owners will end up paying more for pet insurance than they save by using it. That cost may be too big a deterrent for some. Then again, would you gamble your personal possessions to save a few bucks by opting out of homeowners or renters insurance?
Take care of your furry friend
Whether to purchase pet insurance is a big decision. We hope this breakdown has helped you determine the best path forward for you. You can always talk to your veterinarian if you're still asking yourself, "Is pet insurance worth it?" A vet can offer their perspective and even recommend some plans you might consider.
Your decision may also depend on what type of animals you have under your roof. Dogs, cats, lizards, and rabbits all have very different needs. Some animals even require more frequent visits to the vet than others. Learn more about how to keep every type of pet healthy by reading our article "Taking Care of Animals: Tips for Pet Owners."
health conditions, pet owner information