Back to Blog
What Does a Small Animal Vet Do? Exploring a Pet Doctor's Role
careers, veterinarian advice, veterinary skills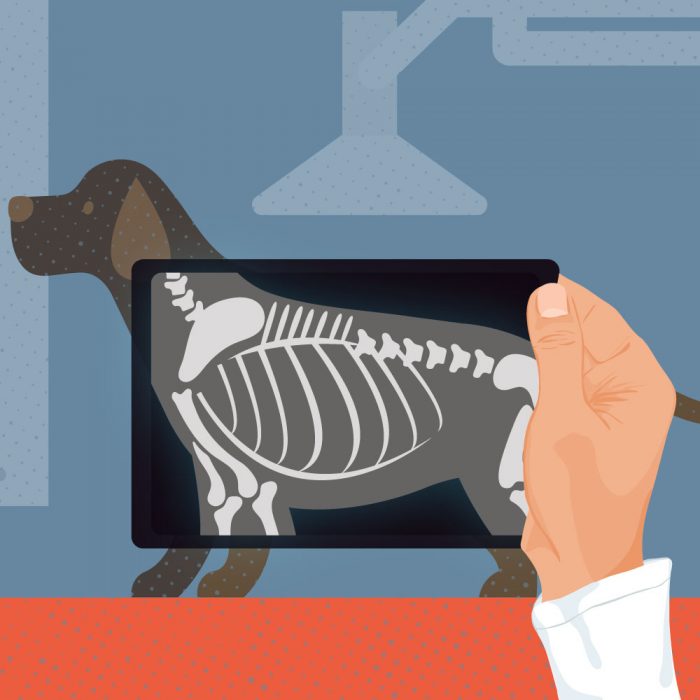 In this article, you'll learn: 
Small animal vet job duties

 

Skills needed for small animal vets

 

Job outlook for small animal vets

 
There are several different veterinary specialties out there, but small animal veterinarians are undoubtedly the most well-known. If the idea of working with pets is what appeals to you, a career in small animal medicine is what you want.  
Before you commit, you'll want to learn as much as you can about veterinarians who work with small animals. Join us as we explore a typical day in the life of a small animal vet, the skills you'll need to succeed within this specialization, and more.   
What does a small animal vet do?
Before we dissect the details of what small animal veterinarians do, it's important to clarify what the role is—because the job title itself is actually a bit of a misnomer. "When people hear 'small animal,' some think we spend all our time with gerbils or hamsters," quips Dr. Richard Kane, founder and chief of staff at Care Animal Hospital in Florida. "While we do treat pocket pets, a small animal vet primarily treats cats and dogs." 
The pets most commonly treated by small animal vets are: 
Cats

 

Dogs

 

Rabbits

 

Rodents

 

Caged birds

 
The role also extends beyond basic patient care because vets spend just as much time with pet owners as they do with animals. "We are part practitioner, part therapist, and part peace-keeper," explains Dr. Krista Magnifico, owner of Jarrettsville Veterinary Center in Maryland. "It's a lot of hats to wear."  
Any pet owner gets at least a glimpse into what small animal vets do. First-time visits, vaccinations, and annual check-ups are some of the most common reasons a pet needs to visit the veterinarian. "Many of my appointments are wellness visits for animals who need immunizations, parasite control, annual blood tests, and routine physical exams," Dr. Kane says.  
That said, plenty of pet owners have also had to make unexpected trips to the veterinarian when their furry friends aren't feeling well. "This requires diagnostic care, talking with pet parents about signs and symptoms, and prescribing medication—often antibiotics and anti-inflammatory drugs," he adds.  
Beyond the basics, you might not realize just how much small animal veterinarians are capable of and how vast their services are. Spay and neuter surgeries are relatively routine, but so are many other procedures and treatment strategies. 
Common conditions treated by small animal vets include: 
Nutritional deficiencies

 

Dental issues

 

Ear infections

 

Cancer treatments

 

Tumor removals

 

External parasites

 

Respiratory conditions

 

Skin/coat problems

 
"A typical day is extremely busy," says Dr. Diarra Blue, co-owner of Cy-Fair Animal Hospital in Texas. For vets who are also business owners, the duties extend even further. He explains that in addition to a multitude of administrative responsibilities, clinic owners are tasked with "being an everyday leader and motivator for the staff."   
What skills do small animal vets need?
Working in such a diverse role, small animal vets need a substantial repertoire of hard and soft skills they can draw from. Technical skills are obviously a must, but transferable skills are just as important, as they're making decisions in high-pressure situations and communicating with pet owners. 
Important skills for small animal vets include: 
General medicine

 

Radiology

 

Surgery

 

Dental care

 

Medical tests and procedures

 

Anesthesiology

 

Medical records

 

Communication

 

Customer service

 

Patient education

 

Medical billing and coding
For practitioners who spend most of their time working with patients who do not speak, a significant emphasis on relationship building and communication is imperative. "You need to be able to effectively verbalize and communicate veterinary medicine at an elementary level, since not all people have the same knowledge," Dr. Blue explains.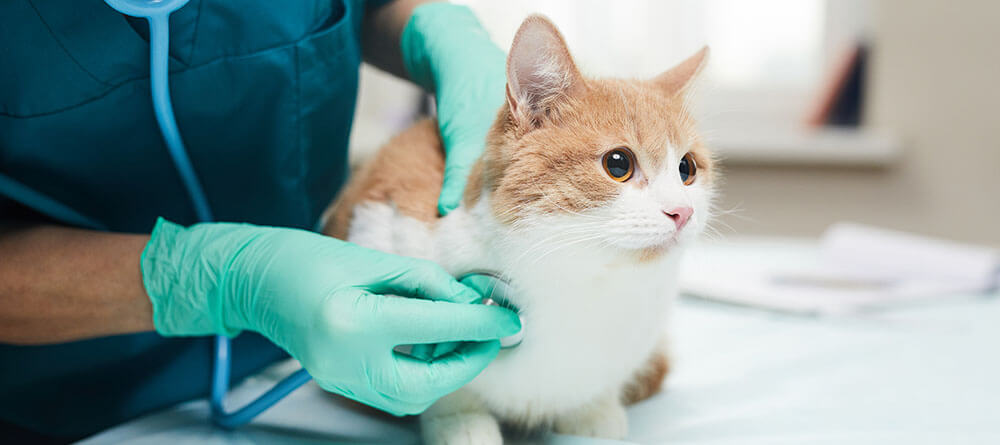 Small animal medicine can be a challenging field, and some people are better suited for it than others. "It takes grit, determination, and a constant reflection of self-truth to be successful in this profession," Dr. Magnifico says. She adds that it's crucial to keep sight of what made you want to become a veterinarian in the first place.  
What is the job outlook for small animal vets?
Veterinarians as a whole have a bright future. Employment for veterinary practitioners is projected to grow 17 percent by 2030, according to the US Bureau of Labor Statistics (BLS). This growth is substantially faster than the average of all other occupations. Veterinarians also see above-average numbers when it comes to compensation, with a median annual salary that's more than double the national average.  
Veterinary medicine is a bit of a unique field in that the demand for services rarely wanes. "The pet industry and profession [are] impervious to market trends, market dips, and influences," Dr. Magnifico explains. "People are typically willing to pay in order to help their pets' health, happiness, and longevity."  
Dr. Kane feels similarly optimistic about the profession. "The pet-care industry is booming," he says. "It is a demanding job, but we are always looking for qualified doctors to join our teams."  
Do you picture yourself working with pets? 
It's easy to see that small animal vets play an important role in keeping our four-legged companions happy and healthy. The job might not be easy, but it's incredibly rewarding for practitioners who are passionate about pets.  
If you think you might be interested in a career caring for companion animals, it's time to look into what it takes to become a vet. From applying to veterinary schools to preparing for important exams, learn everything you need to know with our article "How to Become a Veterinarian: Your 8-Step Guide." 
*This article was originally published in 2019. It has since been updated to include information relevant to 2022. 
careers, veterinarian advice, veterinary skills