Back to Blog
Where Do Veterinarians Work? 9 Locations You Might Not Expect
careers, veterinarian advice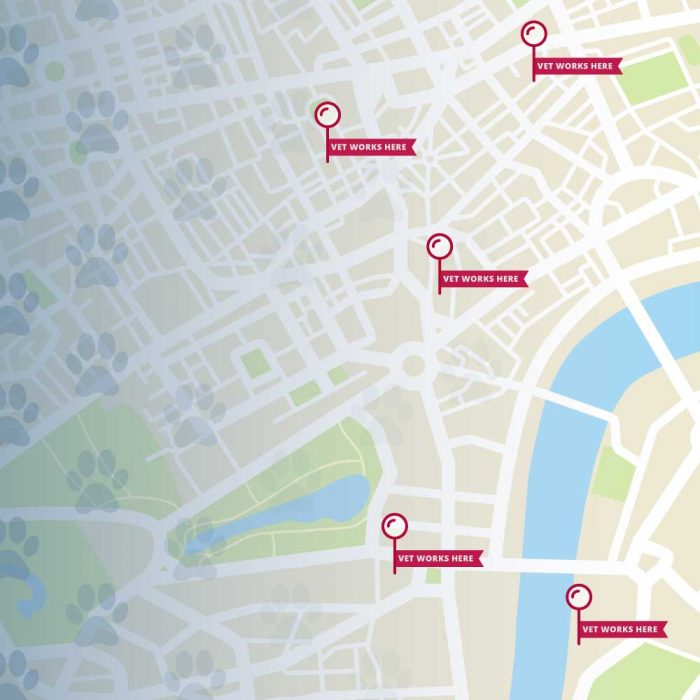 If you're craving an exciting career, the range of diverse cases you'll encounter are just part of why veterinary medicine could be a great fit for you. The workplace settings can vary just as much as the tasks you'll perform.
But just where do veterinarians work? Join us as we explore some of the different environments you could work in as a veterinarian.
But first, what do veterinarians do?
On the surface, it's pretty straightforward: veterinarians are the doctors of the animal world. They use their skills to evaluate patients and treat a wide range of conditions. In addition to their regular duties—everything from providing vaccines and medications to treating injuries and illnesses—they must perform the veterinarian responsibility of interacting with pet owners. These practitioners provide valuable information on the preventative measures that can keep animals healthy—and improving animals' lives can even translate to better health outcomes for humans.
Beyond understanding the basic tasks you can expect in this field, it's helpful to know the different types of veterinarians there are. Companion-animal veterinarians comprise the largest segment of veterinary medicine, and these are the ones who pet owners are most accustomed to interacting with. The rest of the veterinary field is made up of specialized sectors like food-animal veterinarians, research veterinarians, food safety and inspection veterinarians, and veterinary specialists.
9 unexpected locations where veterinarians work
According to the Bureau of Labor Statistics, the most common veterinary work environments are animal hospitals and clinics. Some vets also choose to operate their own clinics, while others join group practices. Clinics themselves can be relatively general or incredibly specific. Some operations, for example, may offer specialty services like dentistry or even focus on a particular type of animal.
But there are plenty of options beyond the typical clinic setting. Let's take a closer look at some of the workplace settings you might not expect.
1. Zoos and aquariums
Keeping captive animals in good shape involves a lot more than replicating habitats. Zoos and aquariums hire staff veterinarians to ensure creatures stay healthy, but these medical professionals are also heavily involved in things like conservation efforts and public education.
Positions in zoos and aquariums are good options for veterinarians who have above-average observation skills. This is because, according to Veterinary Practice News, wild animals have keen survival instincts that typically prevent them from showing signs of weakness.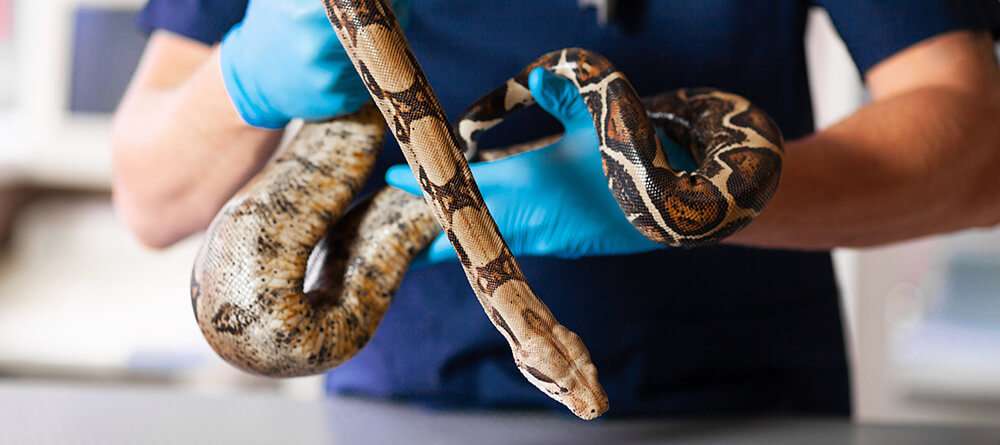 2. Food-processing plants
Veterinarians can work in settings all along the food supply chain, including factories that process animals and animal products. Their jobs may involve ensuring animals are treated humanely, enforcing regulations, testing for drug residues, and evaluating facility conditions. The work they do helps reduce foodborne illness and improve the lives of food animals.
3. Farms and ranches
Vets who specialize in large animals spend a good amount of time on farms and ranches treating cows, pigs, sheep, and more. In addition to treating conditions and implementing preventative measures, these veterinarians may also be involved in livestock breeding. Large-animal veterinarians spend a substantial amount of time traveling to different locations, so it's a particularly good role for those who don't mind road trips.
4. Colleges and universities
Tomorrow's great animal doctors require qualified instructors to help them acquire the skills and knowledge they'll need to succeed. Veterinarians who have been through the process themselves can fill that role by teaching students who are pursuing their Doctor of Veterinary Medicine (DVM) degree.
Vets involved in teaching may also instruct other medical professionals or scientists. Research may be another component of a veterinary medicine teaching position, but it doesn't necessarily have to be. This depends on the school's focus and a faculty member's interest.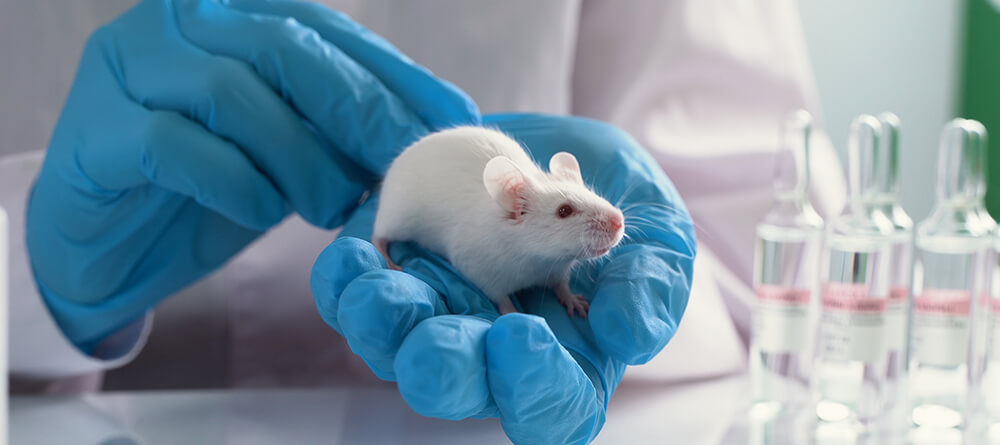 5. Laboratories
Working in a lab is typical for those involved in research, as well as veterinarians who work specifically with lab animals. A lab animal veterinarian's responsibilities may include providing regular veterinary care for lab animals, monitoring disease control programs, serving on committees involved in animal care and use, and conducting research.
Other veterinarians pursue careers in biomedical research, working toward solutions that can improve both animal and human health. Their specific responsibilities are usually dependent upon advanced training in fields like toxicology and microbiology. According to the American Veterinary Medical Association, some priority areas of research are food security and safety, infections and zoonotic diseases, and environmental issues related to animal and human health.
6. Animal shelters
While animal shelter medicine is relatively new, those who pursue a career in this field play an important role in keeping pets healthy. They work specifically with pets in need of permanent homes. Though these veterinarians may perform many of the same tasks as private practice vets, their role is focused on both individual and population care. Shelter veterinarians also face some unique challenges, such as not knowing an animal's health history.
7. Racetracks
Some equine veterinarians—healthcare professionals who work with horses—choose to work exclusively with racehorses. Their work involves collecting samples for drug testing, tending to injuries, and monitoring the animals and facilities. They help ensure horses stay healthy, but also strive to maintain a level playing field. Because so much of their work is focused around events, racetrack veterinarians spend a lot of their time outside at racing facilities.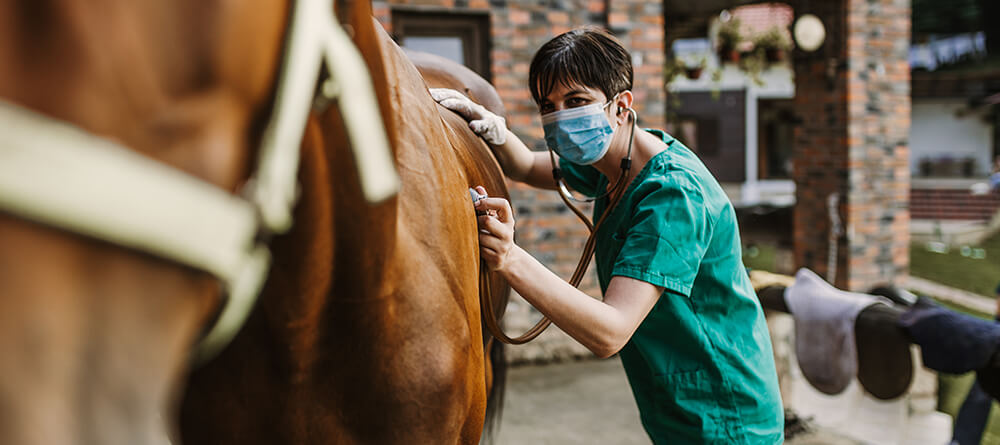 8. National parks and other open areas
While some wildlife veterinarians work in zoos, others prefer to focus their energy on natural habitat settings. These specialists may work in national parks and nearby facilities to help rehabilitate injured animals, address specific health concerns, and protect populations. If you've always dreamed of working outdoors, you may want to consider this type of position.
9. Offices
There are actually a surprising number of paths that can lead a veterinarian to working in an office setting. Some provide consulting services, which may be general or based around a specialty area of training. Others become involved in advocacy or public policy roles. Some veterinary practitioners even choose to turn their efforts toward writing or opening a small business related to veterinary practice.
Which veterinary path is right for you?
Now that you know a bit more about where veterinarians work, it's clear that your options in the field of veterinary medicine are anything but limited. So, if you've felt an urge to pursue a path that won't keep you confined to a clinic, there are plenty of options for you.
But first you'll need to earn your veterinary degree. As you begin that process, it's helpful to know what to look for in a quality school. Learn more in our article "6 Things the Top Veterinary Schools Have in Common."
This article was originally published in 2018. It has since been updated to reflect information relevant to 2022.
careers, veterinarian advice