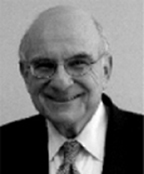 On Monday, February 11 Dr. Fred M. Jacobs, keynote speaker for the Geoffrey H. Bourne Memorial Lecture, delivered a presentation to the St. Goerge's University community that echoed the University's distinct academic and moral purpose. Since its inception, SGU and its faculty have instilled a cultural awareness and sensitivity in the student body that is unique to this institution.
As St. George's University's diverse student body continues to expand, with the most recent incoming SOM class originating from 26 countries, Dr. Jacobs' lecture, which addressed the need for "Cultural Competence in Health Care," was both relevant and timely.
Dr. Jacobs has long been a public health advocate, working diligently on numerous public awareness campaigns to educate the community on issues ranging from Rapid HIV testing, postpartum depression, flu pandemic preparedness, childhood obesity and the toxic effects of second-hand smoke.
Under his leadership as Commissioner of the New Jersey Department of Health and Senior Services from December 2004 through December 2007, the landmark Smoke-Free Act, one of the most significant public health achievements in New Jersey history, was signed into law.  Dr. Jacobs' greatest priority as Commissioner was the reduction of health disparities among minority and multicultural populations, for which he established numerous influential initiatives.
As Dr. Jacobs addressed the audience, he drew upon his experience and conveyed the critical need to "develop a system and workforce that delivers the highest quality care to every patient, regardless of race, ethnicity, cultural background or linguistic needs."  He explained that the demographic changes in the United States anticipated over the next decade substantiates the importance of addressing the disparities in health care, with specific attention to the poor health status of individuals effected by lower income, language barriers and cultural differences.  Minority and multicultural populations in the United States have experienced an increase of potentially avoidable procedures like amputations, treatment of late-stage cancer, unnecessary hospitalizations and untreated disease.
Dr. Jacobs emphasized that improved patient-physician communication on a national level will help combat the major changes in the way health care is delivered and financed.  This can be achieved through the use of interpreters, offering linguistically appropriate health education workshops and materials, employing multi-lingual care workers and offering cross-cultural training for providers.
Dr. Jacobs cited New Jersey's initiatives, which have been designed and implemented to provide cross-cultural resources to its diverse population.  New Jersey executed the first state law requiring cultural competence education, whereby medical schools must provide cultural competency training as a condition for diploma.  This formal requirement is one step toward achieving a new standard for health care which delivers consistent quality care to patients, regardless of socioeconomic and cultural difference.
Before his terms as Commissioner, Dr. Jacobs spent 35 years in various executive and management positions in the Saint Barnabas Health Care System.  He joined the staff at Saint Barnabas Medical Center in 1969 as Chief of Pulmonary Disease.  He also served as Medical Director of the Intensive Care Unit and was elected President of the Medical Staff in 1987.  Subsequently, he became Senior Vice President followed by Executive Vice President for Medical Affairs.  He is now the Executive Vice President and Director, Quality Institute, Saint Barnabas Health Care System.
Dr. Jacobs received his bachelor's degree from Colgate University and his medical degree from the University of Miami School of Medicine, where he was elected to the Alpha Omega Alpha Honor Society. He trained in internal medicine at Maimonides Medical Center and Mt. Sinai Hospital in New York City.  He completed a pulmonary research fellowship at the University of California, San Francisco Medical Center and a Chief Residency in pulmonary disease at Kings County Hospital Center in New York. He is board certified in both Internal Medicine and Pulmonary Disease. In 1990, Dr. Jacobs graduated from Rutgers University School of Law in Newark, New Jersey. Dr. Jacobs has also held many faculty positions, and is a Fellow of the American College of Physicians, the American College of Chest Physicians and the American College of Legal Medicine.
For Dr. Fred Jacobs Complete Keynote Address…
The Geoffrey H. Bourne Memorial Lecture is dedicated to the memory of Geoffrey H. Bourne, Phil, DSc (1909-1988), the first Vice Chancellor of St. George's University (1978-1988).  Dr. Bourne was an educator, scientist, writer and visionary.  His professional life was spent largely in England and the United States, where he was Professor and Chairman of Anatomy at Emory University, Atlanta and then Director of the Yerkes Regional Primate Center at Emory.
As Vice Chancellor, Dr. Bourne played an outstanding role in the early development of St. George's University, guiding its growth with a determined and steady hand.
https://www.sgu.edu/wp-content/uploads/2020/02/sgu-logo-grenada.svg
0
0
Erin Shaw
https://www.sgu.edu/wp-content/uploads/2020/02/sgu-logo-grenada.svg
Erin Shaw
2008-02-12 03:14:24
2017-01-18 02:34:10
14th Annual Geoffrey H. Bourne Lecture Held on February 11