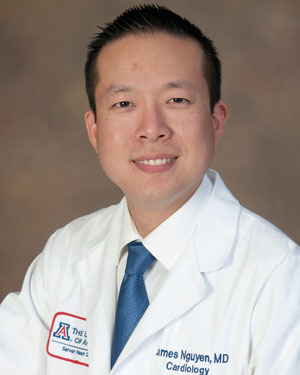 Earning his MD at St. George's University School of Medicine at just 23 years old was only the first accomplishment of James Nguyen's professional life in medicine. Dr. Nguyen is now a Fellow in the Department of Cardiology at the University of Arizona Medical Center (UMC) in Tucson, a facility that treats more than 100,000 patients each year.
In December, Nguyen was selected as one of four recipients of the California Community College Distinguished Alumni Award in 2011. The honor is bestowed upon those who have achieved educational and professional success, provide service to the community, and are deemed exceptional by the Community College League of California. The organization received nominations from more than 100 colleges within its network, including Santa Ana College, where Nguyen enrolled after completing high school at age 12.
It is just the latest in a long line of accolades for the SGU grad who credits his family, teachers, and experience at SGU for his success. "SGU is just as good as any medical school in the United States," Nguyen said. "My education has been everything I could have hoped for—it's helped me achieve my goals and gotten me to where I want to be in cardiology."
He embraced the multiculturalism of the campus both in its student body and faculty. The experience even had extracurricular benefits he didn't foresee.
"I like to be involved with people from different cultures and backgrounds and to learn more about them," Nguyen said. "A lot of my friends were people from other islands like Trinidad, Barbados and St. Lucia, and during break, they'd take me home with them."
Nguyen said his experience at St. George's University paved the way for him to realize his dream of being a cardiologist. "If you truly want to practice medicine, if that is your dream, you should pursue all options and do whatever it takes to make sure that your dream comes true," Nguyen said. "I'm thankful for St. George's University setting the foundation for me."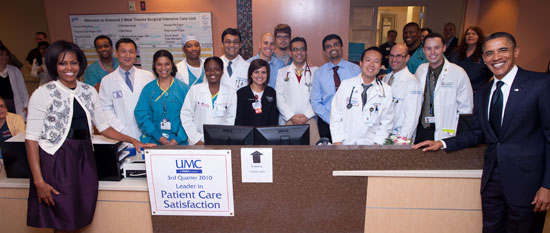 https://www.sgu.edu/wp-content/uploads/2016/10/news-James-Nguyen.jpg
375
300
jrichardsink
https://www.sgu.edu/wp-content/uploads/2020/02/sgu-logo-grenada.svg
jrichardsink
2012-02-02 18:59:35
2017-01-18 01:03:57
Ahead Of His Time: 28-Year-Old James Nguyen, MD Wins Prestigious Award