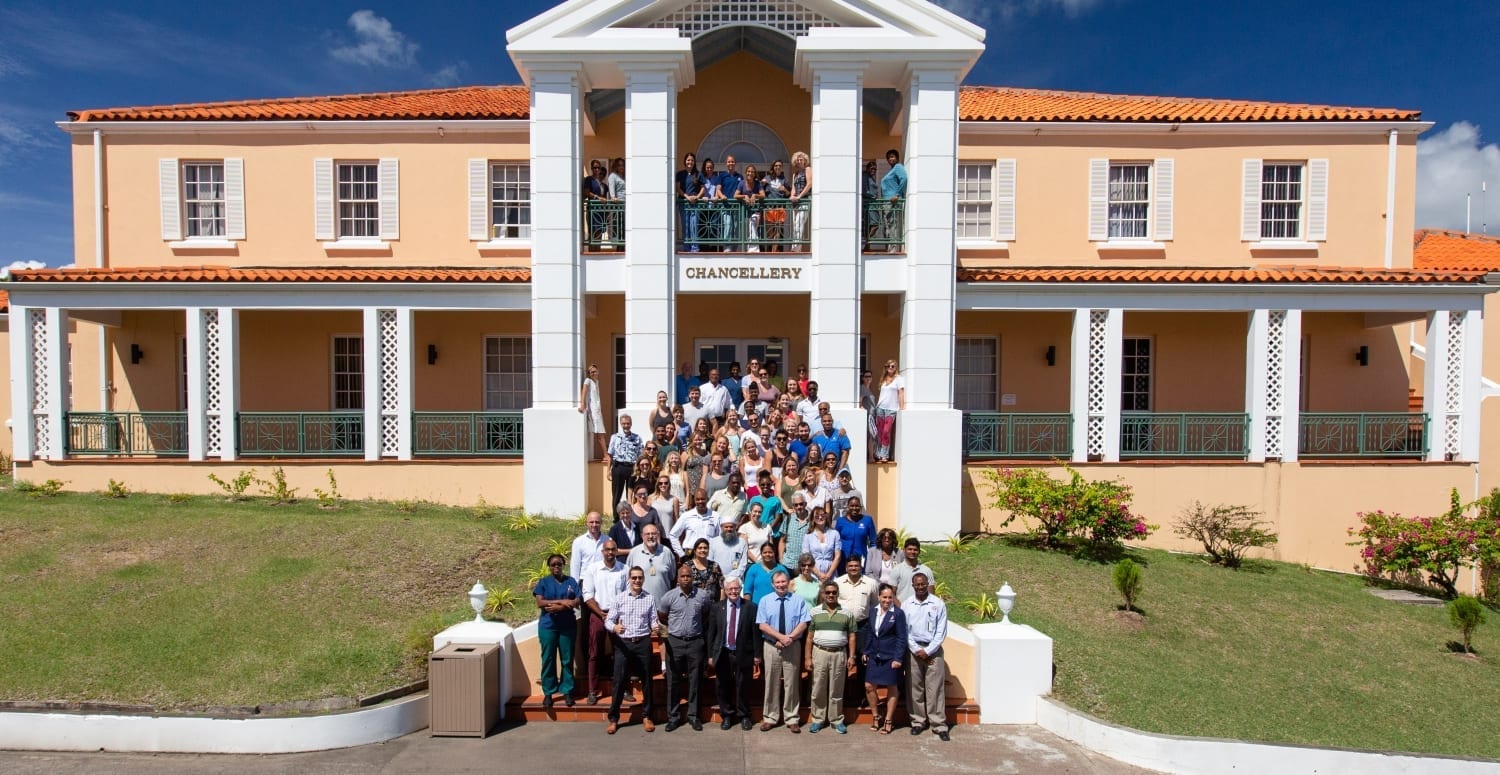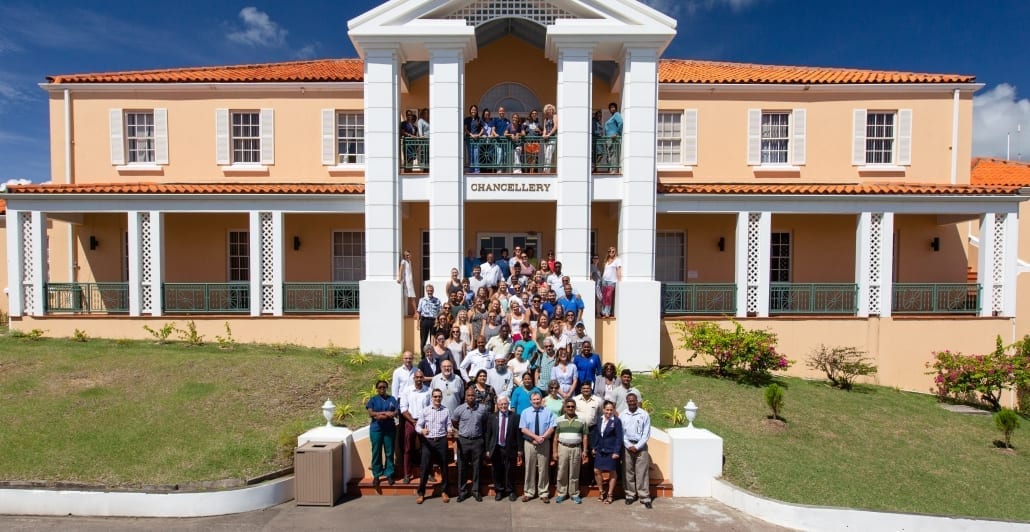 On November 5, Dr. Neil Olson, Dean of St. George's University School of Veterinary Medicine, announced to students, faculty, and staff that the American Veterinary Medical Association Council on Education (AVMA COE) has re-accredited the school through the year 2025—the maximum seven-year term for accreditation.
The AVMA COE first accredited St. George's University in 2011. It is currently one of 19 AVMA-accredited schools outside the United States, and one of just two in the Caribbean.
"The AVMA is the gold standard of veterinary education globally, so to be fully accredited puts us right at the top in terms of the quality of training that we provide to our students," said Dr. Olson. "We are right on the front edge of all vet schools in the Caribbean and on par with any vet school in the United States."
AVMA accreditation means that SGU graduates can continue to sit for licensure to practice veterinary medicine in the United States or Canada without first completing a foreign graduate examination. It was recently reported that SGU graduates had posted a 95 percent pass rate on the 2017-18 North American Veterinary Licensing Examination (NAVLE).
In addition, US veterinary students may apply for lower-interest federal loans and in-school deferments through the William D. Ford Federal Direct Loan Program.
"This is a major feather in our cap for the future recruitment of the best and brightest students from around the world," Dr. Olson said. "It's very important that students attend an accredited school, not only to ensure that they receive quality training but it also for the ability to fund their education."
Dr. Olson joined SGU in August 2017 and continued the school's preparation for the AVMA visit in April. In SGU's self study, Dr. Olson assembled groups of faculty and staff that examined the 11 standards by which the AVMA measures schools—organization, finances, physical facilities and equipment, clinical resources, information resources, students, admission, faculty, curriculum, research programs, and outcomes assessment.
In addition, Dr. Olson, who served as Dean at the University of Missouri and Associate Dean at North Carolina State University prior to joining SGU, welcomed two colleagues to True Blue to perform a mock site visit in January.
"It's important that our students have a strong foundation of knowledge skills underneath them when they set off for their careers as veterinarians," Dr. Olson said. "We believe that we provide that foundation here at St. George's University, and the backing of accrediting bodies such as the AVMA supports that belief."
Since opening in 1999, St. George's University School of Veterinary Medicine has produced close to 1,600 veterinarians who have gone on to practice in 49 United States and 16 countries worldwide. The School maintains partnerships with 29 universities and clinical facilities in the United States, United Kingdom, Canada, Grenada, Ireland, and Australia where fourth-year students spend a year of clinical training at an affiliated veterinary school.
https://www.sgu.edu/wp-content/uploads/2018/11/20160830_0239.jpg
500
845
bpmauser
https://www.sgu.edu/wp-content/uploads/2020/02/sgu-logo-grenada.svg
bpmauser
2018-11-06 14:47:37
2018-11-09 22:38:41
American Veterinary Medical Association Renews Full Accreditation for St. George's University School of Veterinary Medicine Through 2025