Britain's withdrawal from the European Union provides opportunities for closer collaboration between the United Kingdom and Commonwealth countries in the health sector. Dr G. Richard Olds, President of St George's University, Grenada, has stated that as a result of the Brexit, the UK stands to provide world-leading training to more Commonwealth medical students, while enjoying higher numbers of junior staff on the national roster. The UK will also be free to lead on reversing the 'brain drain' of doctors from developing commonwealth countries.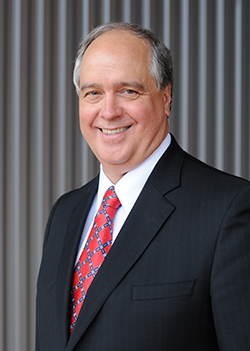 "The UK is much more likely to be reoriented to the United States and Commonwealth countries as Brexit provides opportunities to form bilateral arrangements with countries outside the European Union," said Dr. Olds, a tropical disease specialist.
"This reorientation is likely to be of mutual benefit to the countries involved, with more doctors from the Commonwealth having access to world-leading contemporary medical training," Dr. Olds said.  "In turn, the UK will enjoy a surge in the number of talented junior clinical staff from the Commonwealth working in hospitals and other medical facilities".
As a member of the European Union, the UK cannot restrict International Medical Graduates (IMGs) from within the European Economic Area from applying for training positions in the NHS. Previous government policies to limit overall numbers of IMGs in the UK have applied only to non-EEA graduates with limited leave to remain in the UK.
Brexit may level the playing field for international medical graduates from outside of the EEA now given equal consideration when applying for training positions in the NHS.
Dr Olds continued, "The UK will also be able to take the lead in ensuring that many of these newly trained physicians return to practice medicine in Commonwealth countries, reversing the exodus of doctors from much of the developing world".
Currently, many Commonwealth doctors who work in the UK have their training subsidised, or in some cases paid for entirely, by their home countries but never return to practice medicine.  In Kenya, for example, more than 5,000 trained doctors have emigrated in search of better paid careers and 3,000 more have left health to join other sectors. This leaves only 3,440 doctors for nearly 46 million Kenyans.
Through closer collaboration between Britain and Commonwealth countries and institutions, these subsidies could be repaid by doctors who choose to stay in the UK – and funds returned to their countries of origin, enabling more students to go through medical training. Those who do return home will take with them cutting edge medical knowledge with which to serve their communities. Such arrangements could be facilitated through bilateral agreements and memoranda of understanding, Dr Olds suggested.
Published on 8/3/16
https://www.sgu.edu/wp-content/uploads/2016/10/OLDS-G-Richard.jpg
351
250
Erin Shaw
https://www.sgu.edu/wp-content/uploads/2020/02/sgu-logo-grenada.svg
Erin Shaw
2016-08-03 17:35:38
2017-01-17 22:53:11
Brexit Offers Opportunities for Medical Collaboration With the Commonwealth, Claims Leading Physician