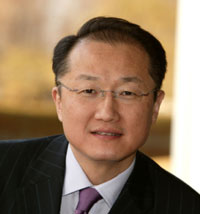 On Saturday, May 3rd, St. George's University's School of Medicine held its Annual Commencement Ceremony at Avery Fisher Hall in New York City.  Two ceremonies were needed to accommodate the more than 500 graduates from the December 2007, May and June 2008 classes. Students received their diplomas in front of the largest audience in SGUSOM history, more than 5,000 family members, friends, faculty, and administration.
Provost Allen H. Pensick  opened both ceremonies with an introduction of the SGU faculty including Chancellor Charles R. Modica, and gave a special welcome to His Excellency Dr. Angus Friday, an alumnus of SGUSOM and the  Ambassador Extraordinary and Plenipotentiary, Permanent Representative of Grenada to the United Nations.  Dr. Pensick paid tribute to the founders of the University for their vision, dedication and leadership.  Following Chancellor Charles Modica thanked the friends, family, faculty and staff for their collaborative support of the SGU graduates.  He stated that all SGU graduates had worked long and hard to achieve their goals, and acknowledge that this class, the class that arrived in Grenada three weeks before Hurricane Ivan in 2004, had risen above extra challenges and had dedicated much to the rebuilding of Grenada.
The Commencement Speaker, Dr. Jim Yong Kim, has committed over 20 years to improving health in developing countries.  Named by Time Magazine as one of the "100 Most Influential People in the World" in 2006, his expertise in the fields of HIV/AIDS and tuberculosis, and his effective implementation of related health programs is internationally recognized.   Dr. Kim began by stating that as far as he could remember, commencement speeches were either eminently forgettable or irritating.  He hoped to be neither.  His speech was both memorable and inspirational as he gently, intelligently and with humor and understanding, explained his world view, lived by him in detail, that an individual or a small group can significantly change the world for good.   He used his background and life to show that a small group of dedicated professionals have contributed to the impact of disease on many small communities and, in fact, in the world at large.  He exhorted each and every graduate to remember that every one of them could help suffering in the world, both on an individual patient, in communities, and larger communities throughout the world.
In 1987, Dr. Jim Yong Kim, along with Dr. Paul Farmer, Ophelia Dahl, Thomas J. White and Todd McCormack, co-founded Partners In Health (PIH), a non-profit health organization dedicated to providing a "preferential option for the poor." PIH has developed into a worldwide health organization that supports a range of health programs in poor communities in Haiti, Peru, Russia, Rwanda, Lesotho, Malawi and the United States.
Dr. Jim Yong Kim holds appointments as François-Xavier Bagnoud Professor of Health and Human Rights at the Harvard School of Public Health, and Professor of Medicine and Social Medicine at Harvard Medical School. He is Chief of the Division of Social Medicine and Health Inequalities at Brigham and Women's Hospital, a major Harvard teaching hospital; Director of the François-Xavier Bagnoud Center for Health and Human Rights; and Chair of the Department of Social Medicine at Harvard Medical School.  Dr. Kim also co-chairs the Joint Learning Initiative for Children with HIV/AIDS, Learning Group 3, "Access to services and protection of human rights."
During a three-year leave of absence at the World Health Organization (WHO),  he served as director of its HIV/AIDS Department which included coordinating HIV efforts with the TB Department.  Dr. Kim returned to Harvard and is currently leading a new Harvard University-based initiative in Global Health Delivery, which is designed to discover and widely share knowledge about the effective implementation of health programs in poor communities.
Dr. Kim trained dually as a physician and medical anthropologist. He received his MD and PhD from Harvard University. Dr. Kim has been recognized on numerous occasions, including being awarded a MacArthur "Genius" Fellowship in 2003; being named one of "America's 25 Best Leaders" by US News & World Report in 2005 as well as one of the "100 Most Influential People in the World" by Time Magazine. He was a Contributing Editor to the 2003 and 2004 World Health Report, and his edited volume, Dying for Growth:  Global Inequity and the Health of the Poor analyzes the effects of economic and political change on health outcomes in developing countries.
Published on 5/5/08
https://www.sgu.edu/wp-content/uploads/2020/02/sgu-logo-grenada.svg
0
0
Erin Shaw
https://www.sgu.edu/wp-content/uploads/2020/02/sgu-logo-grenada.svg
Erin Shaw
2008-05-05 03:02:10
2017-01-18 02:29:22
Dr. Jim Yong Kim Speaker for 2008 School of Medicine Commencement Ceremony