The international experience at St. George's University just got a boost with an agreement with the Krishna Institute of Medical Sciences (KIMS) in Karad, India, that allows SGU basic sciences students to complete a two-week selective at KIMS where students will gain exposure to a variety of medical specialties and to the practice of medicine in an alternate medical system. The partnership also encourages mutual visits from faculty and students and joint research activities.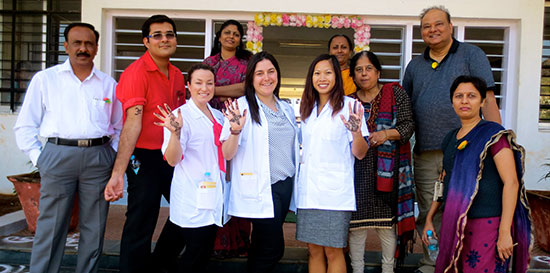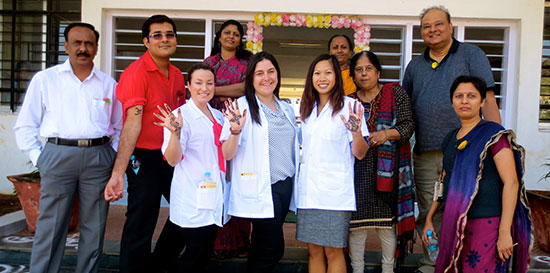 The KIMS experiences joins more than 40 selective courses offered in the basic sciences, including in Grenada and the Caribbean region, as well as Kenya, Sweden, India, Thailand, and the Czech Republic.
"When students apply for residency programs outside of the US, it is a plus to demonstrate international experience," said Dr. Shivayogi Bhusnurmath, Dean of Academic Affairs and Chair of SGU's Department of Pathology. "It improves their candidacy and compares favorably to those getting experience only in the US."
St. George's University students are eligible to complete two-week selectives in medicine, surgery, OB/GYN, pediatrics, radiology, radiotherapy, intensive care, alternative medicine, and casualty at KIMS an institution that is accredited by the Accreditation Council for Graduate Medical Education (ACGME).  Ariel Breitbart and Terra Wilkins, both first-year students in SGU's Keith B. Taylor Global Scholars Program, returned from the Krishna selective in the winter and spoke highly of the experience.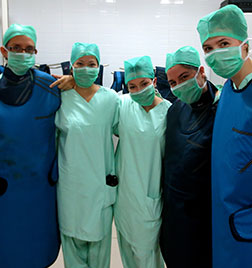 "This experience is one that will change the perspective of all medical students," Ms. Breitbart said. "In addition to the medical experience in the hospital our eyes were opened to culture that we never would have experienced otherwise. "
"This selective gives you everything it advertises and so much more," added Ms. Wilkins. "My hope is that more students utilize this opportunity for what it is, a selective that provides truly remarkable insight into the astounding profession we've chosen, the colleagues we share it with, and for many of us our first real taste of medicine."
In addition to the two-week selectives, as of July 2014, SGU students can complete a one-month tropical medicine elective at KIMS. It will include didactic lectures by clinicians related to patient management, examination of patients with tropical diseases, and hands-on experience with labs that support diagnosis of these diseases. As international students comprise approximately 30 percent of SGU's student body, in many cases they return to their home countries to practice medicine upon earning their MDs. In the tropical medicine selective, students can not only learn about patients suffering from malaria, leptospirosis, or even a snake bite in lecture is one thing, but visit with them in a clinical setting.
The selectives further bolster St. George's University's pipeline with KIMS. In February 2013, the University established a one-month elective at the institution, the first such opportunity available in India for SGU's fourth-year students. The experiences in India are just one aspect of SGU's mission to provide students with the opportunity to learn from an international faculty and gain hands-on medical training in a variety of settings, thus affording them a unique global perspective as they continue their careers.
https://www.sgu.edu/wp-content/uploads/2016/10/news-two-week-selective-krishna-institute.jpg
273
550
jrichardsink
https://www.sgu.edu/wp-content/uploads/2020/02/sgu-logo-grenada.svg
jrichardsink
2014-07-18 19:50:42
2017-01-17 23:51:35
SGU Establishes Two-Week Selective at Krishna Institute of Medical Sciences in India