On Sunday, February 10th, SGU welcomed Professor Sir Andrew Haines to its new Charter Hall to educate and inspire an audience of faculty, staff and invited guests. Sir Andrew Haines, an internationally respected researcher in epidemiology and health services research, delivered a lecture on "Climate Change, Energy Use and Health in the 21st Century."
Sir Andrew Haines' presentation addressed the grave environmental and humanitarian effects which stem from the use of non-renewable energy; the result being the sharp acceleration of Greenhouse Gases (GHG), most notably carbon dioxide and methane. The umbrella effect, universally known as global warming, is seen in the rise in air, land and water temperatures.  Sir Andy discussed the dramatic consequences of global warming which include extreme weather variations like droughts and floods, a rise in sea level which results in displacement of population, threats to food production, increase in infectious disease due to overcrowding, rise in carriage of bacteria and fungi, and increased health risks including mental health and malnutrition.
Sir Andy explained that while industrialized countries like China and the United States are the largest producers of GHG it is the underdeveloped countries that are most vulnerable to the environmental and health risks that ensue.  The burning of fossil fuels and deforestation cuts absorption of carbon dioxide and have irreversible effects.  Through immediate conservation measurements which include drastic cuts in non-renewable energy in exchange for renewable sources of energy such as wind, water and sun, we as a community, nation and universe can meet the challenges ahead.
Sir Andy became Dean (subsequently Director) of the London School of Hygiene and Tropical Medicine in January 2001. He was previously Professor of Primary Health Care and Director of the Department of Primary Care and Population Sciences at Royal Free and University College Medical School, and worked part time as a general practitioner in North London. He was also formerly Director of Research and Development at the NHS Executive, North Thames and a member of the Council of the Medical Research Council. He has worked internationally, including in Nepal, Canada, Jamaica and the United States.
Sir Andy's research interests are in health services and epidemiology.  He has undertaken a number of major intervention trials in primary care settings and has also studied the impacts of climatic factors on health. He has published widely on these topic areas and has more than 150 papers in leading peer reviewed journals. He is a frequent contributor of editorials in the British Medical Journal and the Lancet. He has also written seven books and numerous reports and letters. He has an impressive funding track record for research and institutions, and serves on a number of international and local health related committees.
Sir Andy was a member of the UN Intergovernmental Panel on Climate Change for their second and third assessment reports. He also chaired a Task Force on Health Systems Research for World Health Organization (WHO) which reported in 2005. He sits on many national and international committees including the WHO Advisory Committee on Health Research. He was knighted in the 2005 New Years Honors list for services to medicine, and has recently been elected as chair of the UK Health and Social Care Policy Committee.  St. George's University is grateful to Sir Andy for his participation in this year's WINDREF Lecture.
The Windward Island Research and Education Foundation (WINDREF) was established in 1994 to advance health and environmental development through multidisciplinary research and education programs.  WINDREF strives for program excellence by promoting collaborative relationships between internationally recognized scholars and regional scientists and by adhering to the highest ethical and academic standards in all research endeavors.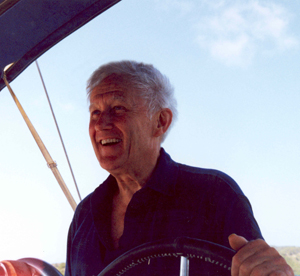 This Memorial Lecture is dedicated to the memory of Keith Breden Taylor, DM, FRCP (1924-2006), former Vice Chancellor of St. George's University. During his tenure from 1989 to 1998, Dr. Taylor worked tirelessly to implement his vision that St. George's University should grow into an international university. He achieved that by creating a Panel on Research and Scholarly Activity in 1992; then founding a research institute, WINDREF, in 1994 which allowed the development of a graduate studies program; by instituting the School of Arts and Sciences in 1996 which broadened the academic opportunities for students in the region; and, first and foremost, by insisting on an international scope for each and every development at the University.
Published on 2/12/08
https://www.sgu.edu/wp-content/uploads/2020/02/sgu-logo-grenada.svg
0
0
Erin Shaw
https://www.sgu.edu/wp-content/uploads/2020/02/sgu-logo-grenada.svg
Erin Shaw
2008-02-10 14:30:20
2017-01-18 02:34:40
The Inaugural Keith B. Taylor Memorial Lecture joins with the Ninth WINDREF Lecture