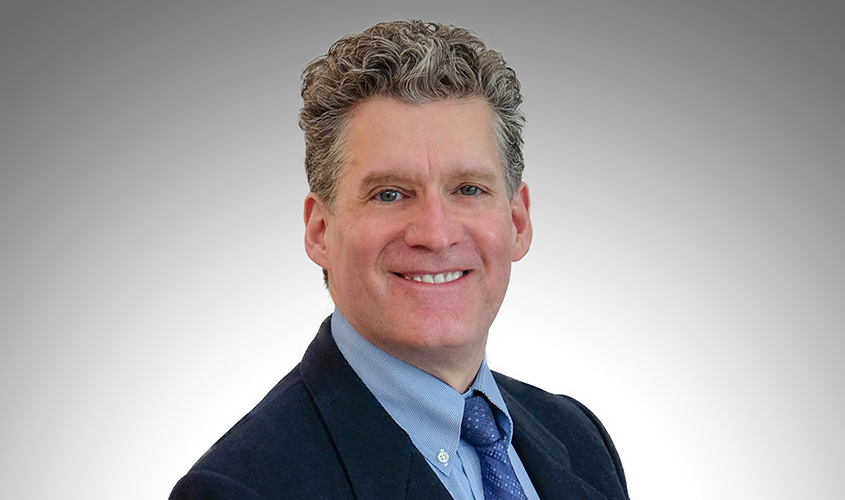 In November, St. George's University named Robert Alig as its new vice president of alumni affairs, a role for which he looks forward to connecting with the more than 20,000 graduates across the Schools of Medicine, Veterinary Medicine, Arts and Sciences, and Graduate Studies. We sat down with Mr. Alig to discuss his background and the goals that he has for SGU and its alumni.
St. George's University: What elements of your background sets you up to take the reins of alumni affairs at SGU?
Bob Alig: I was the assistant vice president of alumni relations at the University of Pennsylvania for seven years, overseeing alumni programming and engagement for its four undergraduate schools and all graduate programs. Prior to that, I was the director of MBA admissions and financial aid at the Wharton School, for which I was able to travel to 35 countries and share the message of a place that, as an alum, meant a great deal to me. I saw firsthand the energy, commitment, and enthusiasm of Penn's alumni, not only to give back in terms of philanthropy, but also their time, talent and enthusiasm.
Collectively, I saw what we could accomplish when working in partnership, and what the advocacy of Penn alumni meant for the momentum of the university, anchored in strengthening its reputation and expanding its international footprint. I think this experience dovetails beautifully with what I've observed and learned during my brief tenure here.   SGU is on a remarkable trajectory and it has so much to be proud of. I am committed to an alumni relations effort that reflects the momentum and the diversity of the University.
SGU: What do you hope to accomplish in the first few months?
BA: I think it's vital to connect with alumni to understand their own paths to SGU and what made it a special place for them. Listening and learning now, and agreeing on a plan that leverages our unique strengths will position us for success and continued momentum.   
It's also important to help alumni understand how SGU can support them in their careers, in their continuing education, and at the same time, for them to advocate for SGU. In years past, education was thought of as an episodic period of time—you're a student for four years and you get your degree. Now, I think it's much more about a lifetime of learning and engagement. SGU can and should be the intellectual home of its alumni.
Sometimes I think about my role as helping several thousand current SGU students to feel like alumni, and helping 16,000 SGU alumni feel like students, reconnecting them with their experiences and what's currently happening on our True Blue campus.
SGU: What do you view as the biggest challenge that faces alumni affairs here and in general?
BA: I think getting my arms around alumni data here is very similar to the challenge I faced when I started at Penn. Every higher education institution struggles with capturing data and using it effectively.
SGU: How can staying connected with SGU help our alumni in their careers?
BA: It makes perfect sense that we could keep our alumni engaged so that they can learn from each other and tap into each other's networks and experiences. The pace of change in our work and personal lives has escalated significantly. The practice of radiology—or any field—has evolved dramatically in the last 15 years, so it's important that our graduates not only stay current, but set the standard for the future through continuing education and engagement with their alma mater.
SGU: In what ways are you looking to connect with SGU alumni?
BA: There is nothing better than meeting SGU alumni in person, ideally on the True Blue campus, but I've also connected with alumni via social media, phone, and email, and want to continue to do so. I want to quickly figure out how we can connect and make it easy for them to stay in touch with me, their fellow alumni, and SGU.
https://www.sgu.edu/wp-content/uploads/2018/12/Alig-main.jpg
500
845
bpmauser
https://www.sgu.edu/wp-content/uploads/2020/02/sgu-logo-grenada.svg
bpmauser
2018-12-13 20:45:42
2018-12-13 21:15:28
Robert Alig Named New Vice President of Alumni Affairs