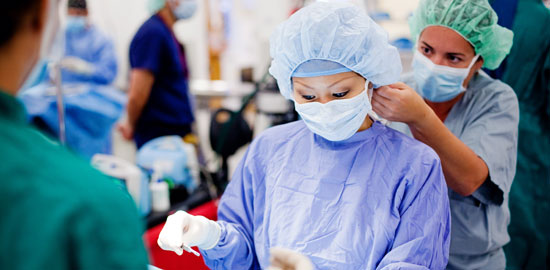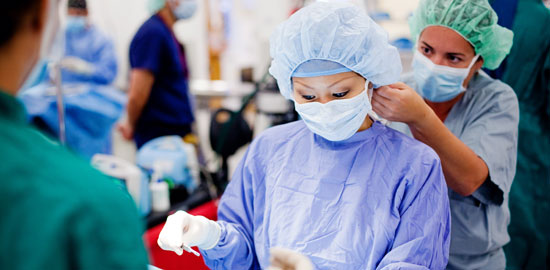 The 2012 National Residency Matching Program (NRMP) has again resulted in St. George's University School of Medicine graduates attaining many top choice residencies to start the next phase in their lifelong educational pursuit of the practice of medicine. More than 670 graduates will enter their chosen fields in the US this June when they report to their hospitals for orientation to medical records systems and advanced life support courses while discovering mundane things like where the on-call rooms are located or the best place to find a cup of coffee at 2 a.m.! Generally, patient care responsibilities begin on July 1 after this two-week orientation process.
St. George's graduates will be reporting to residency programs in all the specialties including anesthesia, emergency medicine, family medicine, neurology, neurosurgery, general surgery, pediatrics, obstetrics & gynecology, internal medicine, orthopedics, psychiatry and others. They will be joining programs at university hospitals in California, Nevada, Arizona, Virginia, Kentucky, Georgia, Colorado, Wyoming, Florida, Tennessee, Texas as well as the State University of New York in Stony Brook, Syracuse and Brooklyn. St. George's University affiliated programs and clinical centers that train our students during their third-year clinical core rotations as well as elective ones during their fourth year were also represented by New York Methodist Hospital, Miami Children's Hospital, St. Mary's Hospital, Lincoln Medical Center, Jersey Shore University Medical Center, Newark Beth Israel, and the Cleveland Clinic.  Twelve graduates will begin postgraduate training in Canada.
For a complete list of residency appointments, visit our website. We wish all our graduates well and congratulate them on this next stage of their career!
https://www.sgu.edu/wp-content/uploads/2016/10/news-sgusom-excel-postgraduate-residency-positions.jpg
270
550
jrichardsink
https://www.sgu.edu/wp-content/uploads/2020/02/sgu-logo-grenada.svg
jrichardsink
2012-06-08 19:44:02
2017-01-18 00:52:55
School of Medicine Graduates Excel at Obtaining Postgraduate Residency Positions