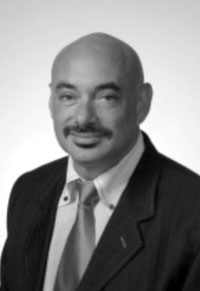 As chairman of the emergency trauma department at Hackensack University Medical Center, Dr. Joseph Feldman, SGUSOM '89, is responsible not only for the health of the patients who require immediate assistance but also for the caliber of treatment which the department's physicians provide.
Recently HealthGrades, a leading provider of information to help consumers make informed decisions about physicians and hospitals, once again acknowledged the competency of the department by awarding it the 2012 HealthGrades Emergency Medicine Excellence Award for the second year in a row. HUMC also received the 2013 HealthGrades Distinguished Hospital for Clinical Excellence Award, placing it among the top five percent of hospitals in the nation for overall quality. It is the only hospital in the New York – Northern New Jersey market to garner both distinctions.
Dr. Feldman is proud of the job he and his colleagues have done since he took over as department chair in 2003.
"The entire Emergency Medicine Division works tirelessly to strive for clinical excellence using state-of-the-art equipment, while also focusing on patient-centered care through programs like our award-winning Take-a-Break Program, a volunteer program that provides periods of respite for family members," said Dr. Feldman. "We are enthusiastically looking forward to the upcoming expansion and upgrade of our Emergency Medicine Division to provide private rooms for enhanced patient privacy as well as specialty patient care rooms."
HealthGrades's findings are based on analysis of over seven million Medicare patient records from 2008-2010. The report focused on 12 of the most common and life-threatening medical emergencies among that patient population, including heart attack, stroke, pneumonia and chronic obstructive pulmonary disease. The report found that Medicare patients treated at hospitals that have received the Emergency Medicine Excellence Award had, on average, a 41.52 percent lower risk of death compared to patients treated at non-recipient hospitals.
In addition to the HealthGrades accolades, the department has also been the recipient of the Press Ganey "Success Story" Award, the What is Right in Health Care Award from the Studer Group, and the JD Powers Award for Outstanding Experience in Emergency Services. Dr. Feldman was also instrumental in creating the Gerald Kissler Institute for Family Centered Care in Emergency Services at HUMC.
Dr. Feldman has been a part of the emergency medicine department at HUMC since 1998. More than two decades since earning his medical degree, Dr. Feldman still credits St. George's University for his adaptation to the fast-paced, diverse and unpredictable nature of emergency medicine. "In the emergency department, we accept all comers, and going to SGU and living outside the United States made me more open to and familiar with other cultures and societies," Dr. Feldman said.
Dr. Feldman's love and support for his alma mater run deep and he is very proud of the high caliber into which his small Caribbean school has evolved. "It's a great choice," Dr. Feldman said of St. George's University. "It's truly an international environment and you get an excellent education."
https://www.sgu.edu/wp-content/uploads/2016/10/news-joseph-feldman.jpg
291
200
VS
https://www.sgu.edu/wp-content/uploads/2020/02/sgu-logo-grenada.svg
VS
2013-04-11 15:12:59
2017-01-18 00:29:49
SGU Grad Leads Nationally Renowned Emergency Medicine Department at Hackensack University Medical Center