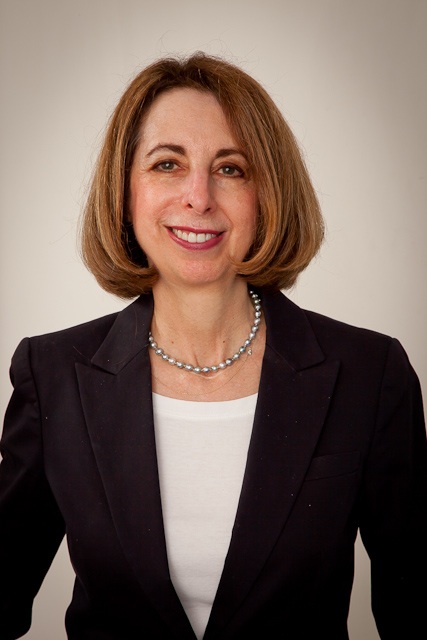 Before Joanne Caring, MD SGU '86, began her career as an award-winning psychiatrist, she was an art student at Cornell University. Almost 40 years since changing career paths, her life will come full circle.
Dr. Caring has been friends with Louise Lawler, now an internationally renowned artist and photographer, since their undergraduate years in Ithaca. Together, they created artwork under the joint pseudonym, The Roseprint Detective Club, after college. Their joint effort from 1972, "Untitled," is considered a seminal piece in Ms. Lawler's career and will be on display at the Museum of Modern Art in New York City from April 30 to July 30 as part of "Why Pictures Now," the first New York museum survey for Ms. Lawler.
Dr. Caring, a St. George's University graduate who is now an Attending Psychiatrist at Metropolitan Hospital and an Assistant Professor at New York Medical College, will join Ms. Lawler at the exhibit's opening on April 25.
"I knew that Louise was going to have the show at MoMA, but I didn't know how far back they were going to go," Dr. Caring said. "When I found out our piece was going to be included, it was very exciting. We did a lot of this kind of work together."
"Untitled" is a 24-page book that features a series of sayings printed on slips of paper, similar to those found in fortune cookies. Examples include "'If you don't listen' said the sheriff, 'I'll fall'" and "New shoes, blue shoes, red and pink and blue shoes, tell me what would you choose, if you were to buy." According to MoMA, the "sly, self-effacing, oddly humorous book of misdirection and nonspecific readings … cunningly embodies how an artist's book can be a locus for engagement between artists and readers."
The Roseprint Detective Club's work has been displayed at art shows in New York City, Washington DC, and Pamplona, Spain. Although Dr. Caring no longer creates art herself, she looks back fondly on her time as an art student at Cornell, where she earned a Bachelor of Fine Arts before going on to obtain her master's degree from Hunter College. She taught art in college for three years before accepting a media fellowship at a psychiatric clinic, which ended up being her segue to a career in medicine. Following the fellowship, she created video content at a psychiatric hospital and became fascinated by the research that doctors were conducting, leading her to enter into the field herself. She applied to and enrolled at SGU in the fall of 1982.
Since graduating, Dr. Caring has enjoyed a three-decade-long career in psychiatry, arriving at Metropolitan Hospital as a resident in 1987 before accepting an attending position in 1991. She was Unit Chief of the Community Support Services Psychiatric Day Treatment Program for 26 years. She has also been a Guest Editor of Psychiatric Annals and is board certified in psychiatry. For her work, she has received the Behavioral Health Best Practices Award and Behavioral Health Recognition Award from NYC Health + Hospitals.
"I couldn't have had this career without SGU," said Dr. Caring, who is also a Fellow of the American Psychiatric Association.
She looks forward to welcoming friends from all over the country to New York for the exhibit. Tickets to view "Why Pictures Now" and other exhibits can be purchased on the MoMA website.
https://www.sgu.edu/wp-content/uploads/2017/04/Joanne-Caring-main.jpg
499
845
bpmauser
https://www.sgu.edu/wp-content/uploads/2020/02/sgu-logo-grenada.svg
bpmauser
2017-04-24 08:39:56
2017-04-24 18:48:59
SGU Graduate's Work to Appear in New York City's Museum of Modern Art