A committee has been put in place to monitor and address issues relating to occupational health and safety (OHS) at Grenada's Gouyave nutmeg processing plant by St. George's University's Department of Public Health and Preventive Medicine (DPHPM). The DPHPM, which has worked with the nutmeg industry since 2008, will train this committee to identify and address OHS issues, gradually handing over autonomy following intermittent training and monitoring. DPHPM will then continue to assist the committee in a technical advisory capacity.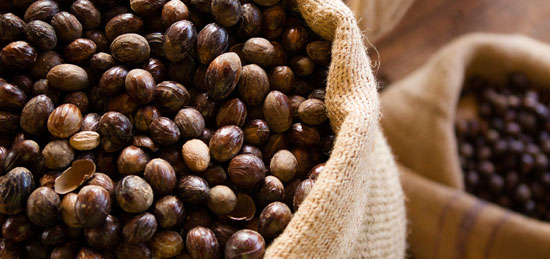 Director of DPHPM, Dr. Omur Cinar Elci, stressed the significance of OHS. "Any industry which wishes to participate in the global market must pay attention to OHS," he said. "Consumers, especially from the US and Europe, and several other international organisations are concerned with whether goods are produced in a healthy environment and whether workers are being exploited or exposed to harmful agents."
The Occupational Health and Safety Committee (OHSC), which had its first meeting on March 7, is comprised of representatives from various stakeholder groups including workers and managers at the Gouyave plant and representatives from the Grenada Cooperative Nutmeg Association (GCNA). Following their initial meeting and training sessions at SGU, the group journeyed to Gouyave for practical application of their training.
Although OHS often does not receive sufficient emphasis in Grenada, Dr. Elci foresees this changing. "It is going to get better. Once this starts, it is going to spread to other industries," he said. Dr. Elci has 26 years of experience in the field of OHS and has worked in several industries including the highway construction, tea plantation and processing, garment, shoemaking and microwave popcorn industries.
Dr. Omur Cinar Elci says that the university and his department are happy to be assisting the nutmeg industry. "It is impossible to claim the name of public health or be a centre of excellence in education without seeking to give something measureable and sustainable back to the community. Especially in developing nations, we have a responsibility to pursue more than academic curiosity."
https://www.sgu.edu/wp-content/uploads/2016/10/news-nutmeg.jpg
259
550
VS
https://www.sgu.edu/wp-content/uploads/2020/02/sgu-logo-grenada.svg
VS
2013-06-12 18:20:23
2017-01-18 00:20:42
SGU's DPHPM Commissions Occupational Health and Safety Committee for Grenada Nutmeg Processing Plants