Prior to his acceptance to St. George's University School of Medicine (SGUSOM), Justin Salerian, a native of Washington D.C., volunteered as an Emergency Medical Technician in South Africa. With a childhood passion for film-making, he brought along an HD video camera to chronicle some of the six month experience he had spent riding with the paramedics. At the time, he had no expectation that the rough footage he captured would be transformed into a powerful documentary that would be recognized by peers, mentors, and film critics; and submitted for entry to numerous film festivals across the globe.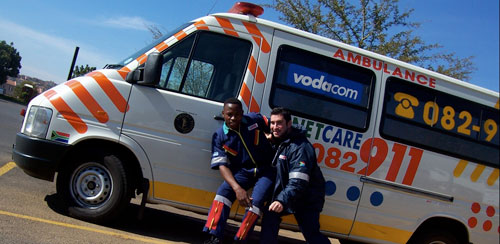 Throughout a period of four months, Justin Salerian worked as an EMT with the local medics from Netcare 911, one of the largest emergency medical care providers in the world, to deliver critical medical care to South Africa's most economically diverse communities. It didn't take Justin long to recognize the disparity in the health care system. His desire to expose the harsh realities of this polarized country was the impetus for his first feature film, "Tell Me and I Will Forget."
For one hour and eighteen minutes, this film takes its audience on a powerful and uniquely intimate journey that depicts the pervasive violence and lacking medical care in present day South Africa, a country that more than 15 years earlier ended its oppressive Apartheid government. Justin explained that today there are two medical systems in South Africa; the private medical system serving primarily the financially and socially established population, and the public system serving the struggling socioeconomic class, which represents at least 80% of the population. By many accounts, the public system is underfunded with little resources.
While the film was shot over a period of six weeks, the three days he spent in the public system is the foundation and heart of this film, and as Justin explained "the real story to be told." Justin expressed a genuine love for South Africa, its natural beauty and its people, but wants this film to illuminate the division of its medical system and the violence that hinders the country. He hopes that the timing of this film's release will be even more impactful as it coincides with the high profile 2010 World Cup South Africa. "All eyes will be on South Africa in the months ahead, creating more opportunity to raise awareness and generate a change," said Justin.
This film is a tribute to the many friends he made in South Africa and continues to stay in contact with, individuals who are fighting to care for their fellow countrymen in a system that leaves the majority of its people without sufficient medical care. In addition, he hopes that the story "will provide lessons" for his home country (USA) to learn from as well.
Justin plans to return to South Africa in July, before beginning his clinical program, with wishes to invite his friends to the Durban International Film Festival which takes place in Durban, KwaZulu-Natal province, South Africa, and is one of many festivals internationally where the film will be submitted.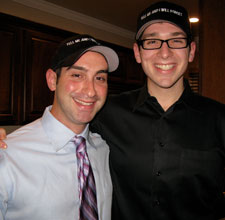 Justin describes this project as a true collaboration with high school friend and now Producer, Michael Marantz of The Loft Productions, who played a key role in bringing the film to life. Most of the creative process including the writing and editing for "Tell Me and I Will Forget" took place on St. George's University's True Blue campus, between Justin's first and fourth terms. Through the use of Skype and two synced hard drives, Justin and Marantz (based in Los Angeles) edited 30 hours of raw video footage into the 78 minute film. Even Justin's voice-over track was recorded in Grenada using a foam egg-crate mattress to sound proof the room.
Justin is indebted to his family, friends, and St. George's University staff and faculty for their incredible support. His family, bar none, provided the financial and emotional support integral to getting this film made. His father, a physician and great inspiration, mother and uncle are investors.
Justin credits Dr. Calum Macpherson, St. George's University's Vice Provost for International Program Development, for the title of his first feature film. Unbeknownst to Dr. Macpherson, the inspiration came from a Chinese proverb he had displayed during the first day of Parasitology class: "Tell me and I'll forget; Show me and I may remember; Involve me and I'll understand."
"Tell Me and I Will Forget" has already been shared with over SGUSOM 400 peers in Grenada, whose standing ovation response left Justin overwhelmed with joy and and sense of accomplishment. He is equally excited about an upcoming screening which will take place on March 2nd during the Clinical Faculty meetings in Grenada. Having also received high praise from an audience of film industry professionals, "Tell Me and I Will Forget" is entering the international film festival circuit.
To view a video clip of Justin Salerian's "Tell Me and I Will Forget" please visit: www.tellmemovie.com

https://www.sgu.edu/wp-content/uploads/2016/10/news-JustinSalerian-pic2.jpg
244
500
VS
https://www.sgu.edu/wp-content/uploads/2020/02/sgu-logo-grenada.svg
VS
2010-03-01 19:14:04
2017-01-18 01:42:12
SGUSOM Student/ Film Maker Justin Salerian's First Documentary Highly Praised