St. George's University's network of clinical affiliates recently welcomed Borrego Community Health Foundation (BCHF), a non-profit Federally Qualified Health Center (FQHC) based in southern California. Starting in 2017, SGU clinical students can complete their family medicine rotations at the Cathedral City Health Center in Cathedral City, California.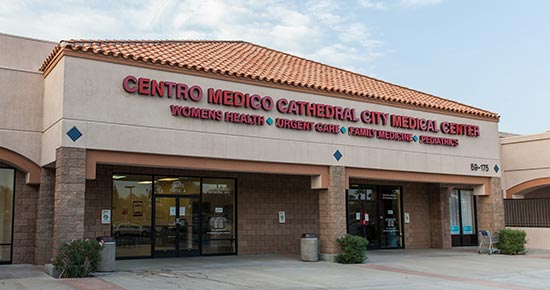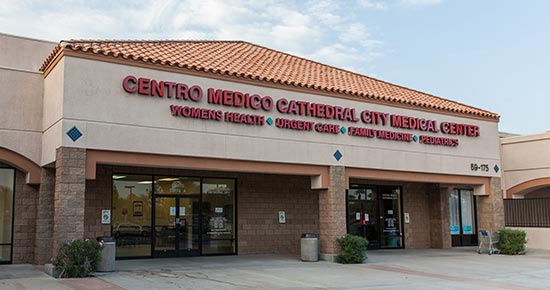 Borrego Health joins a family of more than 70 clinical centers and hospitals throughout the United States, United Kingdom, Canada, and Grenada. In the US alone, SGU students can currently complete core and/or elective rotations in California, Connecticut, Florida, Georgia, Illinois, Maryland, Michigan, Nevada, New York, New Jersey, Ohio, and Wisconsin, as well as Washington, DC.
"We are very pleased to partner with Borrego Community Health Foundation, an organization that treats a wide and diverse population in Riverside and San Diego counties," said Dr. Stephen Weitzman, Dean, St. George's University School of Medicine. "Through our joint efforts, we believe that students from SGU can greatly enhance their skills and knowledge and assist with serving Borrego Health's burgeoning patient community."
With 19 locations throughout the Coachella Valley, Inland Empire, Mountain Pass, and San Diego regions, BCHF ranks 11th in the state with approximately 120,000 patient visits annually. In addition to its static facilities, the organization has three mobile units that provide medical and dental care for underserved communities throughout southern California.
"Prior to coming to SGU, I grew fond of this region and its citizens," said Dr. G. Richard Olds, President and CEO of SGU, who joined the University in August 2015 after spending five years as Vice Chancellor of Health Affairs and Founding Dean of UC Riverside School of Medicine. "St. George's University's mission mirrors that of Borrego Health in that we are producing physicians who are prepared to address the concerns facing underserved communities not only in California but throughout the United States."
Designated as an FQHC by the Health Resources and Services Administration, Borrego Health is pegged to provided comprehensive services for an underserved population, qualifying it for funding through the Public Health Service Act. Its primary focus is to offer quality and compassionate care for the underserved.
Along with Borrego Health, SGU students can rotate at three other California locations – Alameda Health System's Highland Hospital in Oakland (internal medicine), San Joaquin General Hospital in Stockton (medicine, surgery, family medicine, pediatrics, ob/gyn, psychiatry), and Arrowhead Regional Medical Center in Colton (medicine, pediatrics, ob/gyn, emergency medicine, surgery, family medicine, psychiatry).
Published on 1/9/17