Today, St. George's University awarded over $1 million in Legacy of Excellence scholarships to 159 students in the School of Medicine's incoming class of 2020.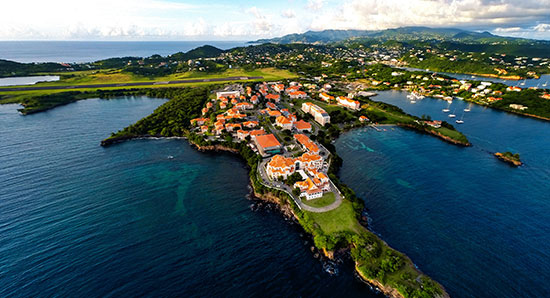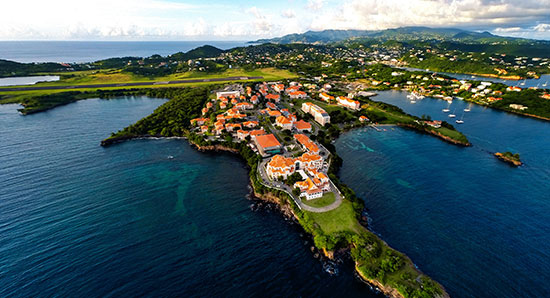 "St. George's is dedicated to making our unique international medical education accessible to the best and brightest students from all over the world — regardless of circumstance," said Dr. G. Richard Olds, president of St. George's. "I congratulate these students on a job well done, and look forward to welcoming them in the upcoming academic year."
Sixty nine students received the Chancellor's Circle of Legacy of Excellence scholarship this year. The CCLOE is an award to 50 incoming students who meet or exceed an overall undergraduate GPA of 3.7, a science GPA of 3.5, and an MCAT score of 506. The University has awarded CCLOE scholarships since 2009.
"I'm honored that we have such a qualified group of students accepting these awards," said Dr. Olds.
Ninety additional incoming students received the Legacy of Excellence Scholarship, a partial-tuition scholarship given to students whose academic histories and MCAT scores demonstrate excellent work ethic and a passion for learning. The University began the Legacy of Excellence Scholarship program over ten years ago.
"We created these awards not only to enable these students to attend medical school, but also in the hopes that they will help to fill vacancies in underserved areas that are in serious need of more doctors," said University Chancellor Charles Modica.. "We at St. George's are very happy to support them so that they will serve others in the future."
The University offers a wide variety of institutional scholarships to recognize academic excellence. It has awarded over $100 million dollars in scholarships to more than 5,000 students over the years.
Published on 9/7/16
https://www.sgu.edu/wp-content/uploads/2016/10/SGU-campus-aerial.jpg
298
550
Erin Shaw
https://www.sgu.edu/wp-content/uploads/2020/02/sgu-logo-grenada.svg
Erin Shaw
2016-09-07 03:29:22
2017-01-17 22:49:22
St. George's University Awards Legacy of Excellence Scholarships to 159 Students Over US$2 Million Awarded to Future Doctors