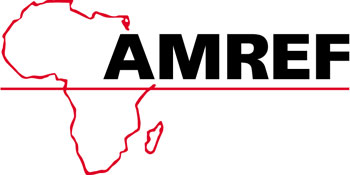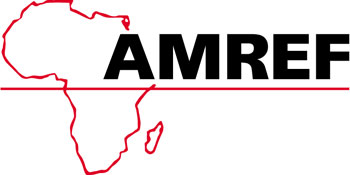 On Friday, May 18, 2007, SGU presented the African Medical and Research Foundation (AMREF) with two Master of Public Health (MPH) scholarships valued at $100,000. The scholarships will cover all tuition fees, travel and living expenses for the successful scholars. The awards have been established to celebrate the 50th anniversary of AMREF and the 30th anniversary of  SGU.
Presenting the awards to AMREF's Director General Dr Michael Smalley at AMREF's headquarters in Nairobi, Dr Calum Macpherson, Vice Provost of International Program Development at SGU, said that the scholarships were part of a major program run in partnership with the Commonwealth and the Government of Grenada which provides 75 full tuition scholarships for graduate and undergraduate degree programs at SGU. While available to all countries of the Commonwealth, the scholarships are mainly targeted at developing countries and small states within the Commonwealth.
Dr. Macpherson said that Chancellor Charles R. Modica, had a new mission for the 30th anniversary year – reaching out to talented and ambitious students from developing countries to enable them to reach their full potential, for their own benefit and for the benefit of their countries.
"We now want to work with key organizations and institutions in the developing world, particularly in Africa, which share the same values and commitment to strengthening capacity in critical areas such as medicine and health care" Dr Macpherson said.
"We at St. George's, have enormous respect for AMREF's work, which includes the Flying Doctors Service, and we share the belief that health is a basic human right. The MPH degree objectives are to provide additional training outcomes for physicians working in developing countries to help upgrade their understanding of complex health systems."
Dr Macpherson, who was born in Kenya and worked for AMREF for over 10 years, added that SGU "will be happy to receive candidates from any country where AMREF operates. It would, however, be essential for the scholars to agree to dedicate their professional skills to the public health problems within their own countries. We want to see our scholarship program helping to reverse the brain drain rather than contributing to it. This is part of our policy at St. George's."
The AMREF MPH Scholarship Program further illustrates SGU's continued commitment to improving global healthcare through education and opportunity.
AMREF is an international African organization based in Nairobi, Kenya. AMREF has been working with African communities for 50 years to improve health and health care for the most disadvantaged people. In 2005 AMREF won the Gates Award for Global Health in recognition of its work in Africa. AMREF aims to ensure that every African can enjoy the right to good health by helping to create vibrant networks of informed communities that work with empowered health care providers in strong health systems.
Published on 5/18/07
https://www.sgu.edu/wp-content/uploads/2016/10/AMREF-logo.jpg
175
350
smashm3233
https://www.sgu.edu/wp-content/uploads/2020/02/sgu-logo-grenada.svg
smashm3233
2007-05-18 18:55:56
2017-02-10 19:38:07
St. George's University Awards Two New Master of Public Health (MPH) Scholarships to African Medical and Research Foundation (AMREF)