Match Day 2014 guaranteed that once again St. George's University School of Medicine doctors will have a long-term impact on health care in the United States. On March 21, SGU students and graduates took the next step in their medical careers through the 2014 National Residency Matching Program (NRMP), which assigned many of them to their top-choice residencies.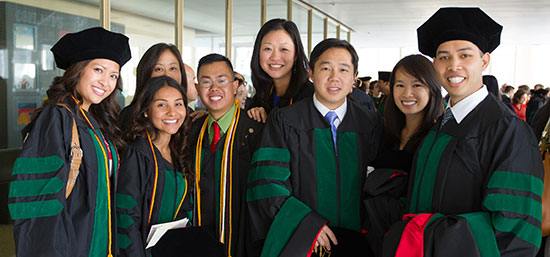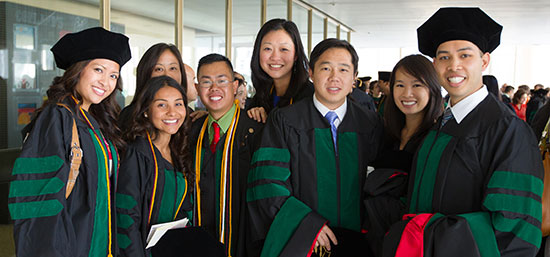 SGU alumni will report to residency programs in the following specialties: anesthesiology, diagnostic radiology, emergency medicine, family medicine, internal medicine, internal medicine/pediatrics, neurological surgery, neurology, obstetrics & gynecology, orthopaedic surgery, pathology, pediatrics, pediatrics/emergency medicine, pediatrics/psychiatry/child & adolescent psychology, physical medicine and rehabilitation, psychiatry, and surgery. Residencies were secured in 45 states as well as the District of Columbia. In addition, 17 students matched through the Canadian Resident Matching Service (CaRMS) in March.
"We congratulate our fourth-year students who have proven to have tremendous knowledge, skill, and dedication both here in Grenada and in a clinical setting," said St. George's University Chancellor Charles R. Modica. "Programs across the United States will be very pleased with the quality of doctors who enter into residency this summer."
SGU students' patient care responsibilities will begin on or around July 1 after a two-week orientation process. Among those set to report is Russell Davenport, who will join the Department of Anesthesiology at the University of Virginia. He chose anesthesiology because it combines many of his interests, including critical care medicine, pathophysiology, pharmacology, and procedures.
"I'm really excited to have matched into such an incredible program," Mr. Davenport said. "SGU prepared me for this residency by challenging me during the basic science years with high academic standards, and the University gave me exposure to an incredibly diverse patient base in New York City hospitals during the clinical years. As a result, I feel extremely confident in my knowledge base, and I feel equally prepared to navigate through both difficult and routine clinical scenarios as I advance into residency."
Like many, Kimberly Lally landed her first-choice residency: a highly competitive pathology position at Cedars-Sinai Medical Center in Los Angeles. Originally from Southern California, Ms. Lally began with SGU's Keith B. Taylor Global Scholars Program, spending her first year in the UK at Northumbria University before continuing her medical education in Grenada.
"I immediately felt that Cedars-Sinai was the perfect fit for me in terms of training and work/life balance, and of all the hospitals I interviewed at in California, it was the only program where I had that 'gut feeling,'" she said. "I was ecstatic when I found out I matched there. I was with my family and we were jumping up and down and hugging and celebrating. It was a beautiful moment knowing I was coming home for good."
Since opening in 1977, St. George's University has graduated more than 11,000 physicians who have gone on to practice in all 50 US states and more than 50 countries worldwide. According to published information, SGU has placed more doctors in first-year postgraduate positions than any medical school in the last three years.
For a complete list of residency appointments, visit the SGU website.
https://www.sgu.edu/wp-content/uploads/2016/10/news-2014-clinical-match.jpg
257
550
jrichardsink
https://www.sgu.edu/wp-content/uploads/2020/02/sgu-logo-grenada.svg
jrichardsink
2014-04-01 19:45:01
2017-01-17 23:58:35
St. George's University Clinical Students Shine on 2014 Match Day