Pardeep Athwal, MD SGU '10, Unveils Orunje, A New Way for Patients to Be Seen Quickly
Patients can log in, explain what's troubling them, and have an in-home appointment booked in minutes. That's the basis behind Orunje, the new on-demand emergency health care website created by Pardeep Athwal, MD SGU '10, that crowdsources physicians and nurse practitioners in Chicago so that patients are seen quickly and conveniently, without lengthy emergency room waits.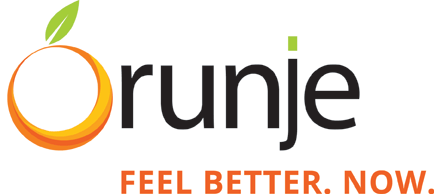 It's motto? Feel Better. Now. Launched in March 2015, the Orunje network has already grown to approximately 40 physicians and nurse practitioners in downtown Chicago. Dr. Athwal and his team are hoping to expand it even further within the city as well as beyond city limits, providing 24-7 service in every major city in the United States.
"You can find a date, have a hairstylist come to your home, and even get on-demand cookies; why shouldn't you be able to get on-demand health care at your convenience?" said Dr. Athwal, Orunje's co-founder and chief executive officer.
The idea for the service stemmed from Dr. Athwal's own experience. He graduated from St. George's University in 2010, and during his diagnostic radiology residency at the University of Connecticut, he had hoped to book a standard physical with a nearby physician. However, with the heavy workload and odd hours that come with residency, he found it difficult.
"I didn't know what to do, and I'm a physician, so I imagined a lot of other people had the same dilemma," he said.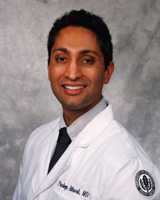 That's when the pieces for Orunje began to come together. For its development, Dr. Athwal sought the assistance of another SGU graduate, Dr. Rajbeer Sangha, MD SGU '10, and a PhD candidate at the University of Connecticut, Jiangwen Sun. Now with the program launched, those seeking medical attention can log on to Orunje.com, and submit an appointment request. Upon doing so, Orunje automatically notifies every provider within its network, increasing the likelihood of a patient securing a prompt, in-home appointment with a qualified physician or nurse practitioner. During the appointment, providers can address acute issues as well as refer the patient for bloodwork or to a specialist. Results from each appointment can be forwarded to the patient's primary care physician upon request.
"Having that ability aids with the continuity of care, benefitting both the patient and the providers," Dr. Athwal said.
For providers, Orunje exposes them to new patients and allows them to earn extra money without having to rearrange their schedule or career. An added benefit is that Orunje provides malpractice coverage for all providers at no additional charge.
To market the product, Dr. Athwal has leaned on the business experience he earned at the University of Massachusetts at Amherst, where he obtained a Master of Business Administration (MBA), with an emphasis on health care leadership.
"Health care is a business, and it's important to at least have a core understanding of the basic principles of business, whether it's negotiations, finance, leadership management, or human resources," Dr. Athwal said. "Getting an MBA really gave me a good foundation for knowing how to communicate with management and others who are on the patient care team."
He is thankful for the foundation that St. George's provided in helping build his career as a radiologist. With Orunje, he believes a new frontier in health care has been introduced to the city of Chicago.
"St. George's University was a great opportunity to live abroad and to pursue my dream of becoming a physician," Dr. Athwal said. "It prepped me well for my radiology residency, and I met some of my closest friends there. I really wouldn't trade my experience at SGU for anything."
https://www.sgu.edu/wp-content/uploads/2016/10/Athwal.jpg
200
160
VS
https://www.sgu.edu/wp-content/uploads/2020/02/sgu-logo-grenada.svg
VS
2015-06-05 14:25:54
2017-01-17 23:26:28
St. George's University Graduate's Creation Streamlines Health Care Access for Chicagoans