Urgent Action Needed to Adapt To Effects of Climate Change for the Caribbean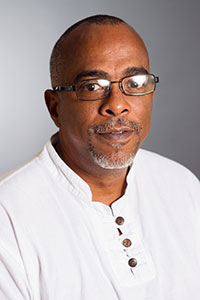 The Caribbean's beauty is unmatched, and each year the region attracts millions of visitors from all over the world. The tourism industry is at its core, which is why Caribbean leaders are making every effort to preserve it.
St. George's University recently hosted the CTO-CREST Third Executive Symposium for Innovators in Coastal Tourism, a conference covering topics such as sustainable financing for conservation, sustainable coastal tourism, eco-certification, marine recreation, marketing and branding, community engagement, and best practices for beach and shoreline protection. Presenters and participants from across the region painted a bleak picture if action isn't taken: rising sea levels, increasing coral-melting acidification of the ocean, intensifying weather systems and storm surges, and other spinoff effects that could drastically affect the region's tourism industry, the main source of income for many of the islands.
"Coming from the symposium, I hope that hoteliers and other tourism officials will gain a greater understanding of how to adapt to some of the inevitable impacts of climate change," said Dr. Hugh Sealy, the Director of the Environmental and Occupational Health Track in SGU's Department of Public Health and Chair of the Executive Board of the Clean Development Mechanism (CDM) under the United Nations Framework Convention on Climate Change (UNFCC).
"Hotel owners can help with proper design, doing things like wastewater treatment and recycling to protect the coral reefs, and lobbying their governments to begin to act. Governments need to begin planning immediately as it takes a considerable time to have coastal defenses designed, funded, and implemented."
Dr. Sealy participated in a three-member panel of experts that also included SGU graduate Angus Friday, Grenada's Ambassador to the United States and Mexico and to the Organization of American States (OAS, and Honorable Nicholas Steele, Grenada's Minister of Foreign Affairs and International Business. The panel discussed the serious threat facing the islands, calling for urgent mitigation and preparation. In it, Dr. Sealy warned that "to have a reasonable chance of keeping warming below 1.5°C or even 2°C, the world has to rapidly decarbonize."
Dr. Friday, MD SGU '91, encouraged the Caribbean to recognize, teach about, and harness the value of its biodiversity as a means of inspiring its nationals to preserve its natural resources, care for the environment, and reduce their carbon footprints.
"We are at the dawn of a new era; it is the first time human beings and human civilizations have started to change the very nature of the world we live in," said Dr. Friday. "Following Hurricane Ivan in 2004, Grenadians became actively interested in climate change and real advocates for its mitigation. If a small island like Grenada can move in this direction, it gives me great hope that other economies can do the same."
Mr. Steele spoke of several plans that Grenada has in the pipeline to promote conservation and renewable energy and encouraged nations to take seriously the threats posed by climate change and act urgently to mitigate them.
https://www.sgu.edu/wp-content/uploads/2016/10/news-sealy-hugh.jpg
300
200
jrichardsink
https://www.sgu.edu/wp-content/uploads/2020/02/sgu-logo-grenada.svg
jrichardsink
2014-09-25 20:08:59
2017-01-17 23:48:04
St. George's University Hosts Coastal Tourism Conference