University to offer Dual Degree BSc/MD Program for Premed Students
St. George's University has joined with Niagara Christian Community of Schools (NCC), Fort Erie Ontario, Canada, to offer students an opportunity to obtain a BS/MD degree.  Through the partnership, qualified students are able to pursue a career in medicine at St. George's University following successful completion of secondary education requirements at NCC.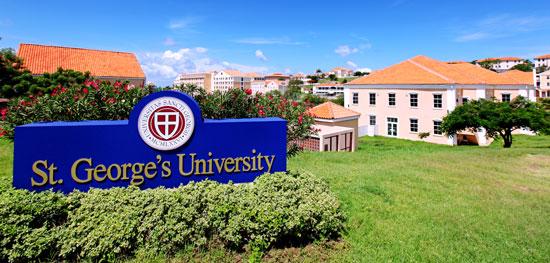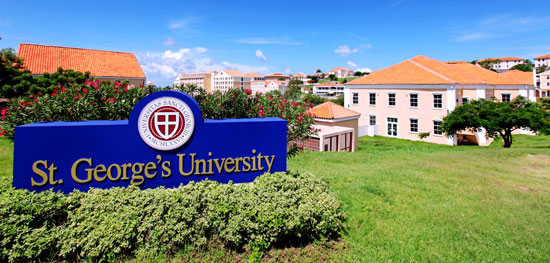 "This is our first affiliation with a secondary institution in Canada and we are pleased to be able to offer Canadian students another pathway to an MD degree at St. George's," said Charles Modica, Chancellor of St. George's University.  "We have more than 600 Canadian students currently enrolled and we look forward to welcoming students from NCC to our campus."
Applicants admitted to this dual degree program complete their studies at NCC before proceeding to the seven year premedicine/medicine degree program track at St. George's University.  Upon successful completion of the first year of the MD program at SGU, qualified student will have fulfilled the requirements for a BSc degree from St. George's University and will then be eligible to complete the remaining three years of study at SGU leading to the MD degree.
"This partnership is a testament to the value both institutions place on helping students achieve their full potential," said Scott Herron, President of NCC.  "For over 83 years NCC has been preparing students from the Niagara Region and around the world for post secondary success.  This agreement is yet another way we look beyond our students immediate educational needs and lay a strong foundation for their future career aspirations."
In addition to the NCC partnership, St. George's maintains partnerships in the United States and United Kingdom with the New Jersey Institute of Technology (NJIT)/Albert Dorman Honors College St. Michael's Medical Center, Caldwell University, Franklin Pierce University, St. Thomas University, University of the Sciences, Monmouth University, Widener University, Northumbria University, Abbey DLD Group of Colleges, and University of the West of England. The University has similar partnerships with schools in Bermuda, Grenada, Hong Kong, Guyana, and Uganda.
About St. George's University
St. George's University is a center of international education, drawing students and faculty from 140 countries to the island of Grenada, in the West Indies, to its programs in medicine, veterinary medicine, public health, science, and business. St. George's is affiliated with educational institutions worldwide, including the United States, the United Kingdom, Canada, Australia, and Ireland. The University's over 13,000 graduates include physicians, veterinarians, scientists, and public health and business professionals across the world. The University programs are accredited and approved by many governing authorities and repeatedly recognized as the best in the region.
About Niagara Christian Community of Schools
Niagara Christian Community of Schools (NCC) was established in 1932 and is situated on the shores of the Niagara River in Fort Erie Ontario, Canada.  NCC is an international community of schools established to educate students with excellence in a family-like environment, equipping them to live the Christian lifestyle, and empowering them to make a difference in the world.  NCC offers full dormitory boarding and home stay options during the academic school year, summer programs and camps, as well as traditional day-student programs for middle and secondary school (grades 6-12). Since 1969, NCC has been blessed to have an international component to its enrollment and currently hosts students from 18 countries. This leads to an incredible diversity achieved on few secondary school campuses, and priceless opportunities for our students to understand cultures from all over the world.
https://www.sgu.edu/wp-content/uploads/2016/10/news-sgu-dphpm-2.jpg
263
550
jrichardsink
https://www.sgu.edu/wp-content/uploads/2020/02/sgu-logo-grenada.svg
jrichardsink
2014-09-18 20:30:22
2017-01-17 23:49:10
St. George's University and Niagara Christian Community of Schools in Canada Announce Joint Partnership