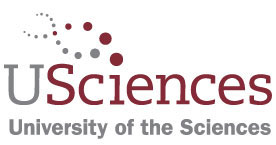 St. George's University has expanded its list of university affiliations to include the University of the Sciences in Philadelphia (USciences). St. George's University School of Veterinary Medicine entered into an affiliation agreement with USciences in August 2011 in an effort to grant qualified students the opportunity to pursue a career in veterinary medicine at SGUSVM, after the completion of three years of pre-veterinary studies at USciences.
St. George's University is dedicated to providing those passionate about the field of veterinary medicine new opportunities to obtain a first-rate education. Under the terms of this new agreement, students who complete the program will earn a Bachelor of Science degree from USciences and a Doctor of Veterinary Medicine degree from SGUSVM after seven years of study. Students can apply for the program upon application for undergraduate admission to USciences or during their first year of study.
Dean of Enrolment Planning Margaret Lambert feels that this new partnership is a continuation of the ideals upon which the school was founded. According to Dean Lambert, "St. George's University has always been conscious of the rigorous and stressful nature of applying to veterinary school. This exciting new program allows capable and driven students the opportunity to plan their academic future early on, leaving them time to focus solely on learning their new profession."
Both St. George's University and the University of the Sciences in Philadelphia are devoted to making sure all students with the potential for greatness are given every opportunity to follow their dreams.
https://www.sgu.edu/wp-content/uploads/2016/10/news-usciences.jpg
145
276
jrichardsink
https://www.sgu.edu/wp-content/uploads/2020/02/sgu-logo-grenada.svg
jrichardsink
2012-04-11 19:41:24
2017-01-18 00:59:10
St. George's University School of Veterinary Medicine and the University of the Sciences in Philadelphia Team Up for Combined-Degree Program