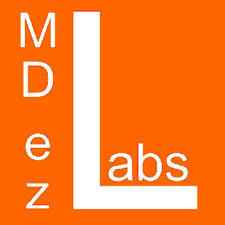 School of Medicine students David Polizzi and Jaskaran Sawhney have developed a popular free application to give medical professionals quick and accurate information about lab test values from their iPhone or iPod Touch.
David and Jaskaran started MD Ezlabs a year ago. According to co-creator Polizzi, "We got our inspiration from widely published science-fiction author and professor of bio-chemistry Isaac Asimov. His theory states that to truly understand a subject you need to break it down into the lowest levels and write about it. The two innovators invested numerous hours developing the program and conducting market research to ensure that their program would be both practical and useful. Having recognized that understanding and proper interpretation of lab results is a necessary skill for medical professionals in all specialties, their goal is "…to make MD ezLabs the standard for quick lab reference around the globe for all medical professionals." They are in the process of having the current application translated into German and French.
Version 1.0 was released on March 19, 2010 and a planned release of Version 2.0 is expected in August, 2010. MD ezLabs is presently receiving between 500 and 1,000 downloads per day and is listed among the top 18 free medical applications on iTunes. Polizzi and Sawhney are already thinking of further improvements and intend to add sensitivity, specificity, likelihood ratio, SI units, pediatric valves and many more lab tests.
Sawhney, from New York, appreciates new challenges. He selected medicine as a career in large part because of the opportunity it gives him to help society. Prior to attending medical school at SGU, he worked with the UN-affiliated, international non-profit, non-governmental humanitarian organization UNITED SIKHS and looks forward to continuing with humanitarian mission work there part-time. Polizzi, a native of Houston, Texas, developed a love for patient care while serving as a Medic in the army. Among his goals, he intends to create technology that merges with medicine to create efficiencies, reduce medical errors, and enhance the patient care environment. Although they each arrived at their chosen career from different paths, both find it very rewarding and share a passion for the profession they have selected. "We are very proud of the opportunities that SGU has given us and are determined to make an impact in global medicine. We hope that other hardworking SGU students who share our vision will join us in our success," said Polizzi. Interested persons can download the free application as well as contribute to its further development by visiting their website.
David and Jaskaran met after their first-term finals at St. George's University while getting their advanced scuba diver certification on the Island.

https://www.sgu.edu/wp-content/uploads/2016/10/news-MDEzlabs.jpg
225
225
VS
https://www.sgu.edu/wp-content/uploads/2020/02/sgu-logo-grenada.svg
VS
2010-05-20 17:42:55
2017-01-18 01:37:18
St. George's University Students Develop Online Medical Application