St. George's University and the University of Delaware announced a new partnership which will enable qualified University of Delaware undergraduates to pursue advanced medical and veterinary degrees at St. George's University in Grenada.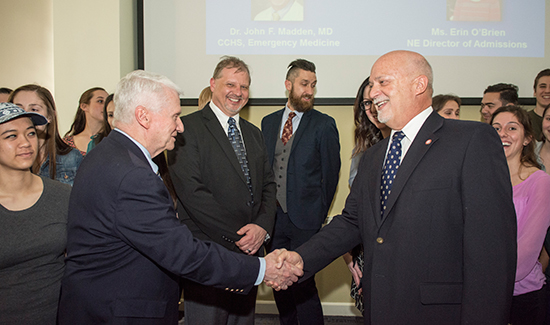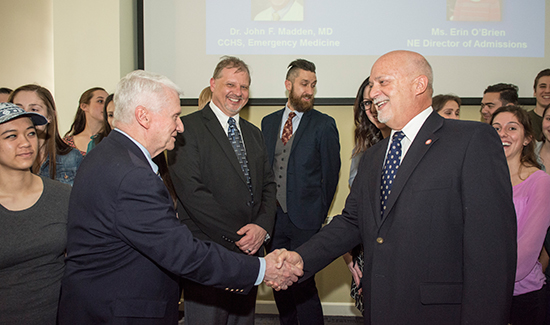 "We are thrilled to welcome the University of Delaware into our growing University community," said Dr. G. Richard Olds, President and CEO of St. George's University. "By further expanding our network of partners, we are continuing to provide a pathway for students from around the world to pursue medical and veterinary education."
Upon receiving their bachelor's degree, qualified students from the University of Delaware will have the option to pursue a degree in medicine or veterinary medicine at St. George's University in Grenada. Students in St. George's School of Medicine will complete their first two years of medical study in Grenada and their final two years in U.S. or U.K. clerkship programs. Those in the veterinary school will spend three years in Grenada before completing their final clinical year elsewhere.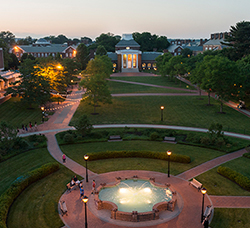 The University of Delaware joins a diverse group of over 15 colleges and universities in the United States, United Kingdom, and Canada that have partnered with St. George's University. The University also has similar partnerships with Mahidol University International College in Thailand and schools in Bermuda, Grenada, Hong Kong, Guyana, and Uganda.
"This agreement further enhances our relationship with St. George's University and will provide our students with the opportunity to continue their journey to becoming professionals in the fields of medicine and veterinary medicine," said Lynn Okagaki, UD deputy provost for academic affairs.
"We are pleased today to announce that the University of Delaware has entered into an agreement with St. George's University in the West Indies that will expand opportunities for qualified UD students to pursue a career in medicine or veterinary medicine," said David Barlow, director of the Center Premedical/Health Profession Studies. "It is designed for students who are certain that they want to become physicians or veterinarians and who desire a program of study that blends the scientific aspect of these professions in a highly diverse international setting."
Published on 3/28/16
https://www.sgu.edu/wp-content/uploads/2016/10/University-of-Delaware-partnership-hand-shake.jpg
325
550
Erin Shaw
https://www.sgu.edu/wp-content/uploads/2020/02/sgu-logo-grenada.svg
Erin Shaw
2016-03-26 18:03:49
2017-01-17 23:02:05
St. George's University and University Of Delaware Launch Medical, Veterinary Partnership